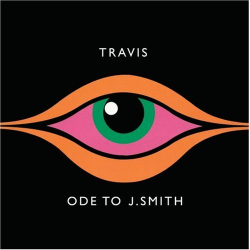 New Music Releases: November 4th, 2008
Travis Ode to J Smith (Amazon)
This is the sixth studio album for Travis, released to fairly good reviews in the UK back in September. You may notice that the eye is the same as the cover art from a 1980s penguin books edition of Roald Dahl's Someone Like You (or so Wikipedia tells me). Ode to J. Smith is being released on Red Telephone Box Records, Travis' very own record label. Check out the video for the album's first single, Something Anything
Also Being Released This Week...
Andrea Bocelli Incanto (Amazon)
Sarah Brightman A Winter Symphony (Amazon)
Randy Owen One On One (Amazon)
Brad Paisley Play (Amazon)
Q-Tip The Renaissance (Amazon)
Tags: Travis, Music Releases
Related Posts
Original Comments Posted (2)
Ariana says...
Andrea Bocelli AND Sarah Brightman?? My mother's in heaven this week.
Nov 4, 2008 8:49pm
sarahm says...
Yours and everyone else's!
Nov 6, 2008 4:46pm
Comments Posted ()
Search SBM Archives