Winnipeg Comedy Fest Interview: Legendary comedy writer, director, and performer David Steinberg
Filed under: Kinda Sorta Maybe Like a Podcast
Very few names are as revered in the world of comedy as David Steinberg. But when you've amassed the resume that he has over the last 45 years in television, it's hard to find many people to compare him to. Beginning with The Smothers Brothers Comedy Hour in the late 60s, Steinberg has appeared either in front of or behind the camera on some of the biggest comedy shows in TV history: The Tonight Show with Johnny Carson (appearing more times than anyone not named Bob Hope), Newhart, Seinfeld, Friends, and Curb Your Enthusiasm.
In the last few years, he's used his experience as a frequent guest host of The Tonight Show to produce a couple great interview shows, including the current Showtime series co-created by Steve Carell, Inside Comedy. The show sees Steinberg interviewing some of the biggest names in comedy history, including Don Rickles, Chris Rock, Mel Brooks, Carl Reiner, and Jerry Seinfeld, and is a treat for any real comedy fan.
Now, Steinberg is coming full circle, appearing at this year's Winnipeg Comedy Festival hosting "The Chosen Ones" Gala on Saturday, April 14th at the Pantages Playhouse Theatre. It's been 11 years since he's performed in his hometown (the very first Winnipeg Comedy Festival), and I got the chance to speak to him last week about his early years in Winnipeg, his relationship with Johnny Carson, his new Showtime series, and why people from Winnipeg tend to be pretty funny folks.
For more information on "The Chosen Show" and the rest of The Winnipeg Comedy Festival, visit www.winnipegcomedyfestival.com.
Download the Podcast Episode (right click/save as)
Listen Now: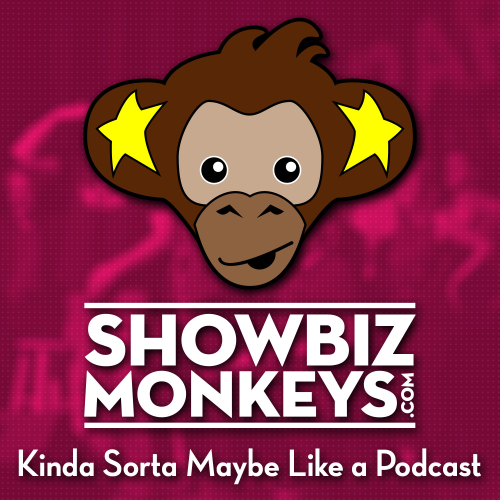 When ShowbizMonkeys.com gets a chance to interview someone cool, then it falls to our long-running (and always insecure) Kinda Sorta Maybe Like a Podcast. With no discernible format besides a good conversation, we do get to check in with some really awesome folks, including some of the industry's top comedians, musicians, actors, and filmmakers.
Usually hosted by either Managing Editor Paul Little or stand-up comic Andrew Lizotte, other contributors to Kinda Sorta Maybe have included J.D. Renaud and Mark McLeod.
Tags: David Steinberg, Winnipeg Comedy Festival, Inside Comedy, Showtime, Seinfeld, Larry David, The Tonight Show, Johnny Carson, stand-up, WCF2012
Related Posts
Paul Little is the founder and Managing Editor of ShowbizMonkeys.com. When not interviewing his favourite musicians and comedians, he can also be found putting on and promoting music and comedy events with The Purple Room in Winnipeg, or co-producing the live comedy game show Pants on Fire. (@comedygeek)
Comments Posted ()
Search SBM Archives