Interview: Jeremy Hotz, the most miserable comic in the world of stand-up
Filed under: Kinda Sorta Maybe Like a Podcast
At this stage of his career, Jeremy Hotz could be considered an icon of Canadian comedy. Having achieved some success south of the 49th (where Hotz has been living for over a decade) -- including appearances on The Tonight Show and a Comedy Central Presents special -- the stand-up comic has pretty much done it all in Canada. From comedy specials, national theatre tours, talk show appearances, a starring role on a groundbreaking CBC comedy series (The Newsroom), and becoming a mainstay at the Just for Laughs Festival (I got the chance to see him at the 2012 edition of the festival in Montreal), the comedian whose stage presence conveys endless frustration and misery has made quite the name for himself.
But why stop there? Heading across Canada on a Just for Laughs-sponsored tour ("The Magical Misery Tour") and about to return to Canadian television screens on the critically-acclaimed HBO Canada Jason Priestley series Call Me Fitz for an extended arc, Jeremy Hotz isn't resting on his laurels or showing any signs of slowing down. Besides the big shows in his home country and the TV appearances, Hotz also remains a mainstay at L.A.'s The Laugh Factory and other comedy clubs around the U.S.
Shortly before he began his cross-Canada tour, I got the chance to speak with Hotz about the place he is in his career, the significance of The Newsroom, his upcoming work on Call Me Fitz, and some interesting encounters he's had recently at The Laugh Factory. Unfortunately, as the interview intro will explain, there were some audio issues which made the first couple minutes of the interview unusable, so it kind of picks up partway through a question about getting the odd bit of negative reaction from an audience. Apologies for the abrupt beginning, but hopefully you'll enjoy the 15 minutes or so remaining of my fun chat with Canada's most "miserable" comic.
For all of Hotz' upcoming tour dates (after his Canadian tour, he's got a bunch of U.S. club dates), be sure to visit www.jeremyhotz.com.
Download the Podcast Episode (right click/save as)
Listen Now: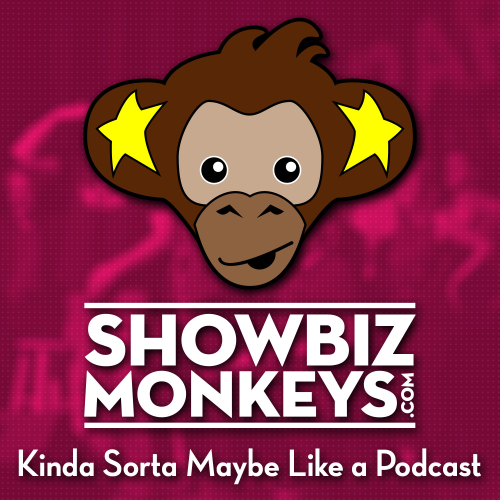 When ShowbizMonkeys.com gets a chance to interview someone cool, then it falls to our long-running (and always insecure) Kinda Sorta Maybe Like a Podcast. With no discernible format besides a good conversation, we do get to check in with some really awesome folks, including some of the industry's top comedians, musicians, actors, and filmmakers.
Usually hosted by either Managing Editor Paul Little or stand-up comic Andrew Lizotte, other contributors to Kinda Sorta Maybe have included J.D. Renaud and Mark McLeod.
Tags: Jeremy Hotz, Just for Laughs, The Newsroom, Call Me Fitz, Magical Misery Tour, stand-up, comedy, Rihanna, Jerry Lewis
Related Posts
Paul Little is the founder and Managing Editor of ShowbizMonkeys.com. When not interviewing his favourite musicians and comedians, he can also be found putting on and promoting music and comedy events with The Purple Room in Winnipeg, or co-producing the live comedy game shows Pants on Fire and The Great Patio Showdown. (@comedygeek)
Comments Posted ()
Search SBM Archives