Winnipeg Comedy Fest Interview: Comedian and TV personality Daryn Jones
Filed under: Kinda Sorta Maybe Like a Podcast
I was first introduced to the comedic mind of Daryn Jones on his early 2000s Comedy Network show Buzz, which featured he and Mista Mo in various sketches and random bits and interviews on the streets of Toronto. With its ridiculousness and often crudeness, it was essentially the perfect show for an 18-year-old Canadian guy, but as an already massive comedy nerd, I was also able to see the cleverness and social commentary beneath the sex jokes and pranks. One could tell even then that Jones was on his way to a long career.
Flash forward over a decade, and Jones has become a household name -- and even for those that might not instantly recognize the name, they've almost certainly seen his work on CBC's The Mercer Report, doing pieces for Hockey Night in Canada and George Stroumboulopoulos, and as the longtime host of MTV's flagship show, MTV Live. Since leaving his regular gigs on television, Jones has spent a lot more time working on stand-up comedy, a return to what first brought him into this world doing Yuk Yuk's amateur nights at 17 years old. Tomorrow night, he's in Winnipeg hosting the Winnipeg Comedy Festival's Friday Early Gala, "First World Problems", which also features great comics from across the country like Sean Lecomber, Darryl Orr, Julie Kim, and Ted Morris. (The show starts at 6:45pm at the legendary Pantages Playhouse Theatre, and some tickets are still available!)
A couple weeks ago I got the chance to speak with Daryn about his upcoming visit to Winnipeg, a look back at his career thus far, and what's on the horizon for this extremely talented host and comedian.
The 13th annual Winnipeg Comedy Festival runs April 7–13 at various venues throughout the city, with the galas airing the following season on CBC Television. For tickets and more info, visit www.winnipegcomedyfestival.com.
Download the Podcast Episode (right click/save as)
Listen Now: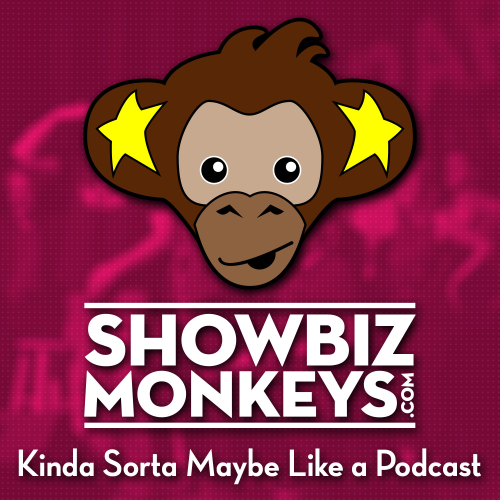 When ShowbizMonkeys.com gets a chance to interview someone cool, then it falls to our long-running (and always insecure) Kinda Sorta Maybe Like a Podcast. With no discernible format besides a good conversation, we do get to check in with some really awesome folks, including some of the industry's top comedians, musicians, actors, and filmmakers.
Usually hosted by either Managing Editor Paul Little or stand-up comic Andrew Lizotte, other contributors to Kinda Sorta Maybe have included J.D. Renaud and Mark McLeod.
Tags: Daryn Jones, Winnipeg Comedy Festival, MTV, MTV Live, Buzz, stand-up, comedy, Rick Mercer, CBC, WCF2014
Related Posts
Paul Little is the founder and Managing Editor of ShowbizMonkeys.com. When not interviewing his favourite musicians and comedians, he can also be found putting on and promoting music and comedy events with The Purple Room in Winnipeg, or co-producing the live comedy game shows Pants on Fire and The Great Patio Showdown. (@comedygeek)
Comments Posted ()
Search SBM Archives