Interview: Comedian Demetri Martin heads across Western Canada as part of this year's Just for Laughs tour
Filed under: Kinda Sorta Maybe Like a Podcast
Full disclosure upfront: the first stand-up comedy CD I ever purchased and listened to multiple times over was Demetri Martin's 2006 debut, These Are Jokes. I bought the CD while on a road trip to Minneapolis to see a concert, and listened to the album multiple times on the 8-hour drive home. It was the first time (though not the last) that I found myself laughing just as hard at jokes with repeat listens, though it wasn't a surprise given how much I had enjoyed Martin's material when I had seen it on episodes of Last Call with Carson Daly (in its very early years) and Late Night with Conan O'Brien (a show he also wrote for).
Flash forward 8 years, and Demetri Martin still has a place as one of my favourite working stand-up comics, right up there with John Mulaney, Mike Birbiglia, Maria Bamford, and Paul F. Tompkins. So it was an enormous thrill to find out that he'd be headlining this year's Just for Laughs comedy tour as it careened through Western Canada -- I'd finally get to see him live. But to top all that off, a couple weeks ago I had the opportunity to chat with Martin ahead of his Canadian dates.
While it would have been impossible to cover the entirety of his career in our short chat, Martin did speak to me about his expectations for this tour, his experiences on The Daily Show with Jon Stewart, his two seasons on his own show Important Things with Demetri Martin, and his growth as a stand-up over the years. You can listen to or download the interview below, but if you're not as familiar with Demetri Martin as I am, be sure to check out his website at www.dememtrimartin.com for a series of hilarious drawings, short jokes, genius palindromes, and more. Oh, and listen to this clip from his latest Comedy Central special, Standup Comedian.
The Capital One Just for Laughs Tour crosses Western Canada beginning November 5 in Winnipeg and ending November 16 in Surrey, BC. This leg of the tour has an insanely strong line-up headlined by Martin and also featuring Jon Dore, Levi MacDougall, and Todd Glass. Visit comedytour.hahaha.com for a complete list of dates and ticket information. You can also find information there on simultaneous tours taking place in Eastern Canada (headlined by Mike McDonald) and Ontario (headlined by Gabriel Iglesias).
Download the Podcast Episode (right click/save as)
Listen Now: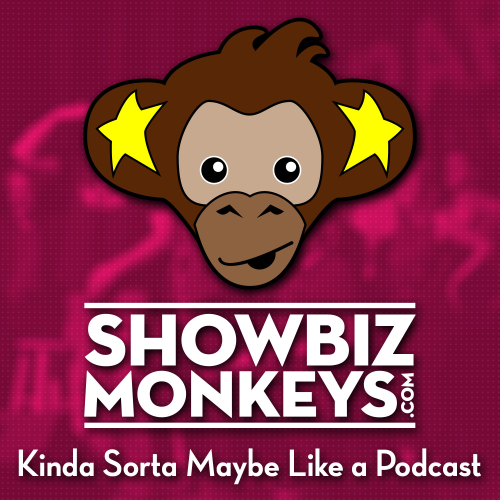 When ShowbizMonkeys.com gets a chance to interview someone cool, then it falls to our long-running (and always insecure) Kinda Sorta Maybe Like a Podcast. With no discernible format besides a good conversation, we do get to check in with some really awesome folks, including some of the industry's top comedians, musicians, actors, and filmmakers.
Usually hosted by either Managing Editor Paul Little or stand-up comic Andrew Lizotte, other contributors to Kinda Sorta Maybe have included J.D. Renaud and Mark McLeod.
Tags: Demetri Martin, Just for Laughs, Important Things, The Daily Show, comedy, stand-up
Related Posts
Paul Little is the founder and Managing Editor of ShowbizMonkeys.com. When not interviewing his favourite musicians and comedians, he can also be found putting on and promoting music and comedy events with The Purple Room in Winnipeg, or co-producing the live comedy game shows Pants on Fire and The Great Patio Showdown. (@comedygeek)
Comments Posted ()
Search SBM Archives