Winnipeg Comedy Fest Interview: British comic and writer Shazia Mirza on why she got into comedy and growing her craft
Filed under: Kinda Sorta Maybe Like a Podcast
Shazia Mirza doesn't tend to stay in one place for very long. The award-winning stand-up comic, originally from Birmingham, England, has toured throughout Britain, the United States, Canada, Pakistan, France, the Netherlands, Denmark, Norway, Belgium, Germany, the United Arab Emerits, and India. Coming from a Muslim immigrant family in Britain, Shazia wasn't expected to end up in a career in comedy -- and in fact, she was a science teacher before she got behind the mic for the first time. However, over the last decade and a half, she's shown that comedy is definitely her true calling.
I got the chance to speak to Shazia over the phone from her home in London (the time difference meant it was a nearly-incoherent 6:00am on my end) just before she jetted off for some shows in India, one night back in the UK, and then her dates here in Canada at the Winnipeg Comedy Festival. We chatted about her unlikely start in comedy, her growth as a comedian and writer, her past experiences in Winnipeg, and the peculiarity of good comedy writing not always equating to the most laughter.
Of course, if you happen to find yourself in Winnipeg this week, you can catch Shazia at this year's Winnipeg Comedy Festival on the Saturday Evening Gala ("The Middle Ages") at the Pantages Playhouse Theatre on Saturday, April 11 at 7:15pm, or as part of the Sunday, April 12 taping of CBC's The Debaters at the Club Regent Event Centre at 2:00pm.
Download the Podcast Episode (right click/save as)
Listen Now: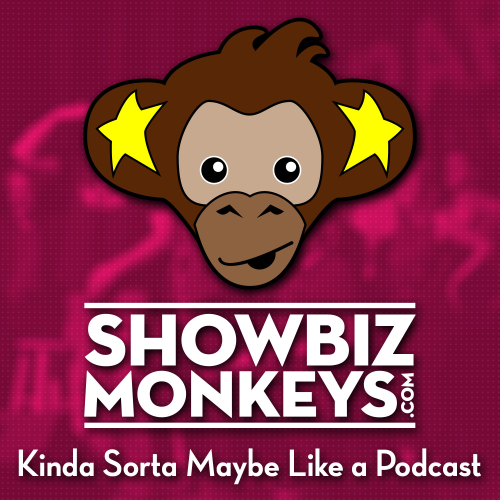 When ShowbizMonkeys.com gets a chance to interview someone cool, then it falls to our long-running (and always insecure) Kinda Sorta Maybe Like a Podcast. With no discernible format besides a good conversation, we do get to check in with some really awesome folks, including some of the industry's top comedians, musicians, actors, and filmmakers.
Usually hosted by either Managing Editor Paul Little or stand-up comic Andrew Lizotte, other contributors to Kinda Sorta Maybe have included J.D. Renaud and Mark McLeod.
Tags: Shazia Mirza, Winnipeg Comedy Festival, England, Great Britain, British comedy, stand-up, The Guardian
Related Posts
Paul Little is the founder and Managing Editor of ShowbizMonkeys.com. When not interviewing his favourite musicians and comedians, he can also be found putting on and promoting music and comedy events with The Purple Room in Winnipeg, or co-producing the live comedy game show Pants on Fire. (@comedygeek)
Comments Posted ()
Search SBM Archives