Interview: Comedian and SheDot Festival co-producer Karen O'Keefe
Filed under: Kinda Sorta Maybe Like a Podcast
This year's SheDot Festival ("Toronto's Festival of Funny Women") runs from May 4-7 and features stand-up, sketch, and improv shows; workshops; and industry panels. Now in its fourth year, it has grown from an essentially local Toronto festival to one featuring a majority of its performers from across North America. And while SheDot continues to use Comedy Bar for most of its shows, this year its slate has expanded to include co-branded events at venues like Social Capital Theatre, Bad Dog Comedy Theatre, and The Second City Training Centre, as well as special SheDot versions of regular local shows like "Yass Qween", "Crimson Wave", and "Sunday Night Live".
SheDot was founded by comic Martha O'Neill, and in that first year one of the co-producers brought on board was Karen O'Keefe, another veteran comic. O'Keefe, who has performed at other festivals like the Winnipeg Comedy Festival, the Halifax Comedy Festival, and the Sudbury Comedy Festival, now runs the festival with O'Neill. In addition to her work with SheDot and over 10 years as a stand-up, she's also had a writing stint with This Hour Has 22 Minutes and made commercial and TV apperances.
Yesterday I chatted with O'Keefe at a café across the street from SheDot's home base for the weekend, Comedy Bar, mere hours before this year's festival began. We spoke about the chaos of co-producing a festival, some of the shows to check out if you're in Toronto this weekend, SheDot's beginnings, its potential future plans, and her own aspirations in writing and acting.
Besides handling her co-producer duties all weekend, Karen O'Keefe is also performing on Saturday night's SheFab show at Comedy Bar. For more information on other SheDot shows and to buy tickets, visit www.shedotfestival.com. You can also view/download a one-page PDF of the full schedule.
Download the Podcast Episode (right click/save as)
Listen Now: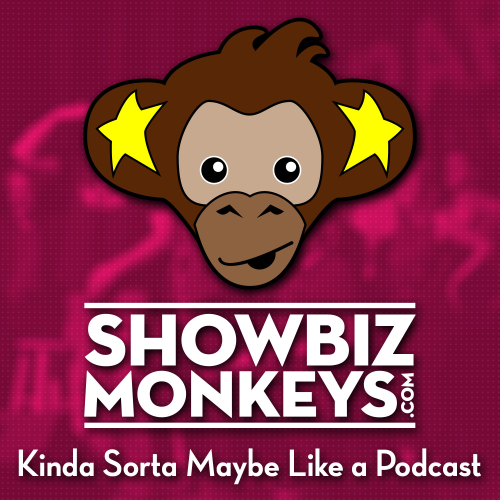 When ShowbizMonkeys.com gets a chance to interview someone cool, then it falls to our long-running (and always insecure) Kinda Sorta Maybe Like a Podcast. With no discernible format besides a good conversation, we do get to check in with some really awesome folks, including some of the industry's top comedians, musicians, actors, and filmmakers.
Usually hosted by either Managing Editor Paul Little or stand-up comic Andrew Lizotte, other contributors to Kinda Sorta Maybe have included J.D. Renaud and Mark McLeod.
Tags: Karen O'Keefe, SheDot Festival, SheDot, stand-up, sketch comedy, improv, Comedy Bar, Toronto
Related Posts
Paul Little is the founder and Managing Editor of ShowbizMonkeys.com. When not interviewing his favourite musicians and comedians, he can also be found putting on and promoting music and comedy events with The Purple Room in Winnipeg, or co-producing the live comedy game shows Pants on Fire and The Great Patio Showdown. (@comedygeek)
Comments Posted ()
Search SBM Archives