Interview: Stand-up comic, writer, and actress Gina Brillon
Filed under: Kinda Sorta Maybe Like a Podcast
Bronx-born comic, writer, and actress Gina Brillon started her stand-up career much earlier than most, at only 17 years old. Finding a way to fit in with the other older comics at New York City clubs -- and keeping audiences laughing along the way -- gave her experience most comics don't get until their late 20s or 30s. That early drive paid off, and Brillon made her first TV appearance over 10 years ago on Comedy Central's Live at Gotham. Since then, she's appeared on Chelsea Lately, Late Night with Seth Meyers, The View, and the CBS sitcom Kevin Can Wait in a recurring role. She also had a feature role in Gabriel Iglesias' comedy film, The Fluffy Movie, and put out a one-hour special, Pacifically Speaking.
This fall, Brillon has hit the road north of the border, as comedy powerhouse Just For Laughs has teamed her up with JFL tour mainstays Alonzo Bodden and Sugar Sammy for a cross-Canada tour. Things kicked off in BC on October 13, and after stops all over BC, Alberta, and Saskatchewan, they visit Winnipeg, Manitoba tomorrow before a few final dates in Southern Ontario. I spoke with Brillon shortly before the tour began, and we talked about her absolute love of stand-up comedy, her experiences working in TV, her plans for the future, and why she was excited to hit the road with Bodden and Sammy.
For tickets to the last few dates on the 2017 Just for Laughs Canadian Comedy Tour, as well as information on all the great shows JFL produces across Canada throughout the year, visit hahaha.com.
Download the Podcast Episode (right click/save as)
Listen Now: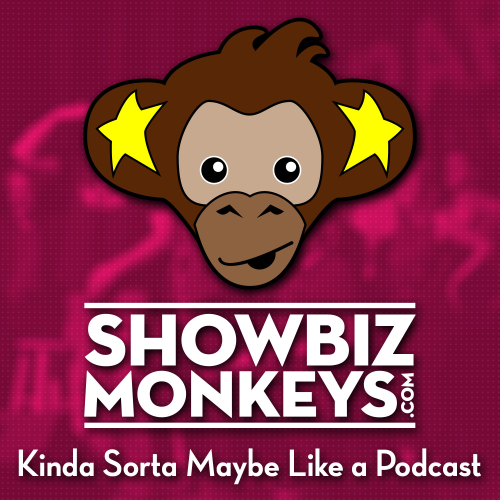 When ShowbizMonkeys.com gets a chance to interview someone cool, then it falls to our long-running (and always insecure) Kinda Sorta Maybe Like a Podcast. With no discernible format besides a good conversation, we do get to check in with some really awesome folks, including some of the industry's top comedians, musicians, actors, and filmmakers.
Usually hosted by either Managing Editor Paul Little or stand-up comic Andrew Lizotte, other contributors to Kinda Sorta Maybe have included J.D. Renaud and Mark McLeod.
Tags: Just for Laughs, Gina Brillon, stand-up, touring, Canada, Kevin Can Wait, The Fluffy Movie
Related Posts
Paul Little is the founder and Managing Editor of ShowbizMonkeys.com. When not interviewing his favourite musicians and comedians, he can also be found putting on and promoting music and comedy events with The Purple Room in Winnipeg, or co-producing the live comedy game show Pants on Fire. (@comedygeek)
Comments Posted ()
Search SBM Archives