Punch Up Your Life – Introduction
Filed under: Punch Up Your Life
"Who would play you, in the movie of your life?" We've all done this ice breaker game. It's fun and silly, but can quickly lead to a much deeper question: "If your life was a movie, what are the most formative moments?" And that's the way into the interview.
Punch Up Your Life is a bi-weekly podcast hosted by comedian and writer Andrew Lizotte, where he interviews someone as if they are pitching him a biopic of their life. Meanwhile, he gives them suggestions on how to make the story "better", in the style of a smug producer's network notes, and we play out those notes in real time. The result is that in the course of about an hour, Lizotte and his guest will pitch you the greatest film ever made.
Download the Podcast Episode (right click/save as)
Listen Now: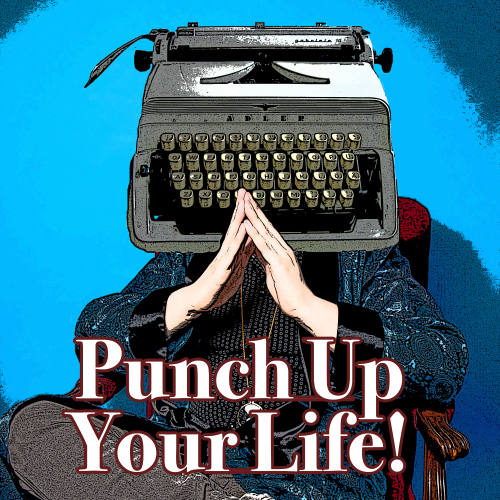 Andrew Lizotte invites comedians to come pitch their lives, as giant Hollywood Blockbusters! ....That said, Andrew does have some "Notes". It's part in-depth interview, part improvised radio play, 100% the most profitable thing you've ever heard!
Tags: Punch Up Your Life, Andrew Lizotte, movie pitch, biopic, improv, documentary, comedians
Related Posts
Comments Posted ()
Search SBM Archives