Punch Up Your Life - Begging for Scraps (Chris Sandiford)
Filed under: Punch Up Your Life
Our apologies for the delay, but it was worth the wait...
Chris Sandiford: Chris is an ambitious home cook, who came THIS CLOSE to winning a season-long competition cooking show. A fan favourite, he stuck it out and published his own cookbook for humans and their best friends... dogs! This combo backfires however, and inadvertently leads to MANY lawsuits.
Download the Podcast Episode (right click/save as)
Listen Now: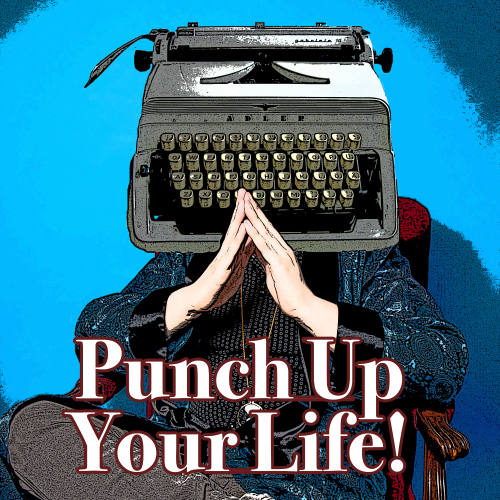 Andrew Lizotte invites comedians to come pitch their lives, as giant Hollywood Blockbusters! ....That said, Andrew does have some "Notes". It's part in-depth interview, part improvised radio play, 100% the most profitable thing you've ever heard!
Tags: Punch Up Your Life, Andrew Lizotte, Biopic, Movie Pitch, Television Pitch, Improv, Documentary, Comedians, Punch Up, Chris Sandiford
Related Posts
Comments Posted ()
Search SBM Archives