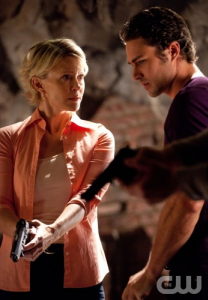 The Vampire Diaries: Kill or Be Killed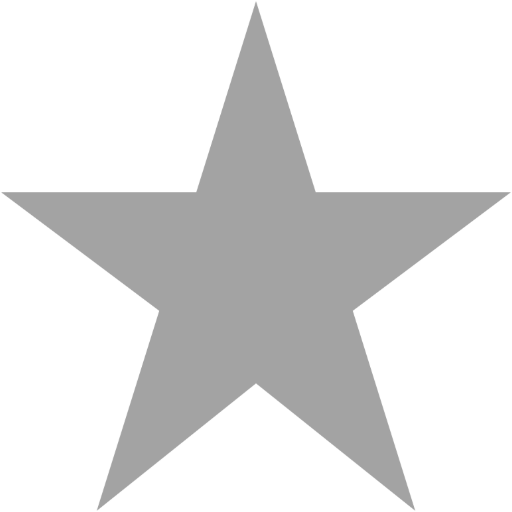 Filed under: Recaps & Reviews
When Stefan and Damon's lives are on the line it's up to an unexpected ally to save them both in this week's episode, "Kill or Be Killed".
It's volunteer day in Mystic Falls as the opening of a new park provides Stefan with an opportunity to make peace with Mason Lockwood. As with most plans on The Vampire Diaries, Stefan's truce talk doesn't work out as planned and quickly turns into a strong arm tactic which Mason doesn't take too kindly to. Later on, Mason reveals the secret of the Salvatore brother brothers to Sheriff Forbes with consequences for the Salvatores and unexpectedly, the sheriff.
After a poor opening scene explaining the origin of Mason Lockwood, "Kill or Be Killed" only gets better. I was surprised that we were actually shown the catalyst of Mason becoming a werewolf and even more so that it was not shown very well. The Vampire Diaries has had pivotal scenes before with several characters and this one fell flat with its lack of emotion and fast pacing. It was really an opportunity to show the regret Mason has expressed so adamantly to Tyler but it only lasted a few moments for a character that has been at forefront of number of stories. If the episode had been interlaced with flashbacks of the events before and after and concluding with Mason becoming a werewolf for the first time, this episode would have really been onto something great.
While there were many players, it was the vampires who took centre stage in "Kill or Be Killed". Stefan, Damon and Caroline all had their parts to play but each had something entirely different to offer as Stefan has been steadily shifting away from the brooding vampire. His actions at the end of the episode show his willingness to do just about anything to protect Elena from Catherine or anyone else. Damon has been slowly rebuilding his relationship with Elena and just as Stefan moves closer to the edge, Damon takes another step back with his reluctance to kill and an act of compassion. We also saw more of Caroline's relationship with her mother and a key moment in her relationship with Elena by revealing that she had been Catherine's spy. The real question is whether or not that was a moment of weakness after her mother (Sheriff Forbes played by Marguerite MacIntyre) disowned her for being a vampire, or just another stage of Catherine's plan.
While "Kill or Be Killed" was not as good as last week's "Memory Lane", it is still a strong episode. It had great pacing and action with a sense of urgency. Even though The Vampire Diaries could not happen without Stefan and Damon, the fact that the show can still be exciting when they put those characters in danger says a lot as to how well the show is executed. The twist ending with Mason and Catherine has me quite intrigued as The Vampire Diaries always has another surprise waiting and hopefully this trend of strong episodes will continue with next week's "Plan B".
Tags: Stefan Salvatore, Damon Salvatore, Elena Gilbert, Paul Wesley, Ian Somerhalder, Nina Dobrev, Mason Lockwood , Taylor Kinney, Caroline Forbes, Candice Accola
Related Posts
Comments Posted ()
Search SBM Archives