Interview: Chuck's Vik Sahay reflects on his five seasons playing Lester on the NBC action comedy
Filed under: Interviews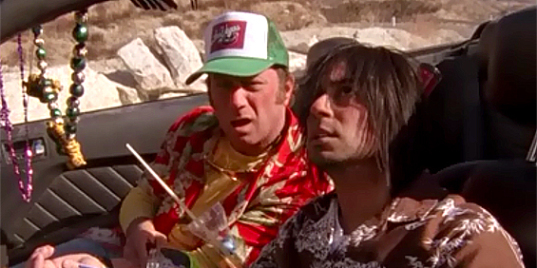 With only a couple weeks left in the five-season run of the NBC action spy comedy Chuck, the mood amongst the cast and fans is mixed. Certainly, if you work on the show or just enjoy watching it, a TV series ending is never the most pleasant of times. However, for several years the show has flirted with cancellation as the fan base -- no matter how intensely passionate -- has not been strong enough to garner decent Nielsen ratings. Through a combination of great fan initiatives (such as the Subway campaign a couple years ago) and airing on a fourth-place network, Chuck has managed to avoid cancellation every spring, but in 2011 the good fortune ran out: the show was renewed for a fifth season, with the caveat that it would only be 13 episodes and definitely be the show's last.
Still, this final season has been an interesting one, and because of the known end-date for the show, has allowed the writers to put together a string of storyline-advancing and high-octane episodes that have delighted most of the show's small but rabid fan base. With production of Chuck wrapping up last month, we caught up with our friend Vik Sahay while he was in our home base of Winnipeg filming scenes for a new independent comedy (My Awkward Sexual Adventure). Besides many questions about the new movie (which we'll include with its extensive coverage closer to the release date), we spoke with him about his experience on Chuck, his thoughts on the the final script and where his character Lester ends up, and where his career is headed after a five-season run on a network television show.
Be sure to tune into Vik's last appearance as the hilariously misguided Lester as Chuck airs its 2-part finale next Friday, January 27th beginning at 8pm EST (7:00pm CST) on NBC and CityTV.
Tags: Vik Sahay, Chuck, NBC, Lester, ratings, series finale, American Reunion
Related Posts
Paul Little is the founder and Managing Editor of ShowbizMonkeys.com. When not interviewing his favourite musicians and comedians, he can also be found putting on and promoting music and comedy events with The Purple Room in Winnipeg, or co-producing the live comedy game shows Pants on Fire and The Great Patio Showdown. (@comedygeek)
Comments Posted ()
Search SBM Archives