Interview: Irish comic Tommy Tiernan embarks on another trip across Canada
Filed under: Interviews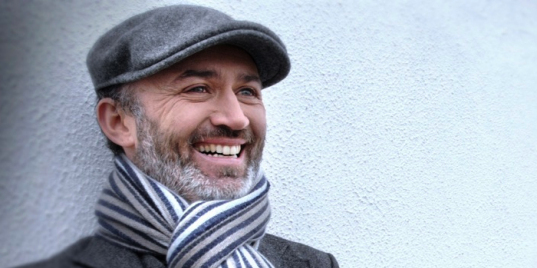 Comedian Tommy Tiernan has been a favourite around the world -- a guaranteed hit despite not being a known entity in the capital of entertainment, America. His current tour, dubbed "Out of the Whirlwind", began in Ireland last September, and included 14 straight sold-out dates in Dublin in January. Tiernan's biting but honest brand of comedy has brought him to Dubai and Moscow this year, but it's his return to Canada this spring that has us catching up two years after our last chat.
Last time I spoke with Tommy Tiernan, I was delighted not only by his candour but also his deep insight into the art of stand-up comedy as seen through his eyes. In catching up, I didn't want to repeat my questions too much, though I was curious if what was inspiring his material had changed over the last couple years. We also spoke about the recent improvised nature of his shows in Europe, how audiences in the Maritimes approach his shows with collective excitement, his experiences with the legendary Edinburgh Fringe Festival (which he'll be at again this year), and what thoughts went into calling his tour "Out of the Whirlind".
Tiernan still has two Canadian dates left on this tour, visiting Winnipeg on Tuesday, April 21 and Vancouver on Tuesday, April 22. A few tickets are still available for both shows, so pick them up before you miss out on your chance to see the hilarious comic in action!
Tags: Tommy Tiernan, Just for Laughs, Out of the Whirlwind, Edinburgh Fringe Festival, Ireland, global, stand-up
Related Posts
Paul Little is the founder and Managing Editor of ShowbizMonkeys.com. When not interviewing his favourite musicians and comedians, he can also be found putting on and promoting music and comedy events with The Purple Room in Winnipeg, or co-producing the live comedy game show Pants on Fire. (@comedygeek)
Comments Posted ()
Search SBM Archives