Interviews with big names and up-and-coming talent from the movie, television, music, and comedy worlds.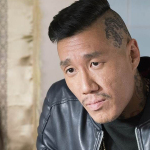 Posted by: Paul Little • January 20, 2017 @ 10:18am
When we first met Chester Tam, it was right before we re-branded this website as ShowbizMonkeys.com nearly 10 years ago.
Posted by: Tony Hinds • October 7, 2015 @ 8:20am
Guy Maddin's films have always had at least one foot planted firmly in a shadowy and beautiful cinematic past. Beginning with his first feature, the awe-inspiring Tales from the Gimli Hospital in 1988, Maddin's gaze seemed fixed backwards to a distant era in which the talking picture was still unfamiliar and strange.
Posted by: Tony Hinds • September 23, 2015 @ 6:38pm
Feminist art fans take note. A vault is about to open, filled with the most subversively unique and beautifully hilarious gems. For the first time, a curated collection of the work of performance artists Shawna Dempsey and Lorri Millan will be available on Sept. 26.
Posted by: Mark McLeod • August 21, 2015 @ 8:44pm
Faith-based films have been around since the beginning of motion pictures, and for a long part of filmmaking history, stood alongside other Hollywood genres as both critical and box office successes. Films like Ben-Hur and The Ten Commandments still captivate audiences to this day.
Posted by: Tony Hinds • August 20, 2015 @ 7:13am
Every now and then, a small independent film manages to break through the cracks in the towering wall of entertainment available to our fickle culture. Like some little engine that could, it attracts critical praise and audience attention through its sheer brilliance, and without some huge marketing campaign.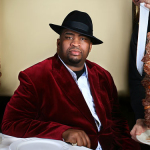 Posted by: Tony Hinds • April 30, 2015 @ 2:46pm
Patrice O'Neal, one of the greatest comedians of all time, passed away in 2011, only a week before his 42nd birthday. A true comic's comic, O'Neal's legend-status was cemented in his early 30s, but mainstream popularity was never his goal.
It's commonly said that actors appear smaller in real life than they do on the screen. However, such is decidedly not the case with Thorsteinn Bachmann, star of the acclaimed Icelandic film, Life in a Fishbowl.
Lebanese-Canadian author Rawi Hage published Cockroach: A Novel, in 2008 to generally positive reviews and even snagged a few literary awards.
In a small patio nestled in a high-rise apartment building in downtown Toronto, I sit across from Albert Shin. Despite the periodic sounds of honking from below and the roar of planes from above, the spot is peaceful, illuminated by the mid-morning sun. The young Canadian writer-director is friendly and informal, with a boyish face and irrepressible grin.
Posted by: Mark McLeod • December 21, 2012 @ 11:24am
If you've ever been to Las Vegas, you are probably well aware of Cirque du Soleil. One of the mainstays of the Vegas strip wholesale jewelry and the originator of the big spectacle circus show, it has been delighting audiences for years.
Search SBM Archives