Walkey Talk: Scorsese in the 21st Century
Filed under: Walkey Talk
Do we really need to praise Martin Scorsese any more than he's been already? Do I have to reiterate the contributions he's made to film, not just through his endless list of cinematic masterpieces, but also through his contributions and advocacy of film preservation? Do I need to remind you about his passion for cinema?
Everyone's upbringing is different. People grow up at their own pace and develop their own tastes based on anything from genetics to socio-economic background. But there are a few rites of passage that occur in every young boy's adolescence. They discover the work of three different types of artists: the music of AC/DC, the pictures of Pamala Anderson (or Farrah Fawcett or Megan Fox, depending on your generation), and the films of Martin Scorsese.
Martin Scorsese was already a well-established and respected director by the time I was discovering film in the 90s. However, many of his films up to that point were either made before I was born or were too "mature" for me to watch, so I hadn't seen any yet.
Oddly enough, it was a film not directed by Marty that led me to Scorsese. Pulp Fiction (1994) was one of the most talked-about films of the decade; praised for its audacity and originality. I was only 14 when I saw it for the first time and, though I didn't understand it entirely, I knew it was something special. I didn't get it, but I couldn't keep my eyes off it.
In an effort to gain enlightenment on the technique that was Pulp Fiction, I read up on as much as could on its director Quentin Tarantino. I discovered that one of his influences was Martin Scorsese.
Looking back now, I can see some Scorsese influences here and there, but the initial similarities have been subdued over the years. More important is the fact that one artist led me to discover another.
If I can give any advice to any budding film buffs out there, it's this: see the films. Discover them at your own pace and will. Many people will tell you what you should and shouldn't watch (including me!) but only you can develop your own taste. Let great films lead you to watch other great films. Let actors, directors, and other artists lead you to their work.
Quentin Tarantino led me to Martin Scorsese which eventually led me to Elia Kazan who introduced me to a couple of actors named Marlon Brando and James Dean.
Marty also introduced me to Robert De Niro and the music of The Rolling Stones and Bob Dylan.
The possibilities are endless.
Cameron Crowe led me to Billy Wilder.
Meg Ryan (When Harry Met Sally) led me to Woody Allen which led me to Groucho Marx.
And everyone is out there for you to experience and enjoy.
As Hugo, hit theatres last week, it marked the director's 22nd feature film and sixth decade working in the business. Currently, he seems more popular than ever, reaching the mainstream success that once eluded him. You might argue that he's lost some of his edginess and his earlier, smaller films were more personal and idiosyncratic. How do his recent works match up to his earlier material? He's remained quite prolific, for sure. But the general reception of films like Gangs of New York and The Aviator was that they were great films but not as good as his early classics. However, it's impossible to determine a classic upon initial release. Classics are made over time.
"History is the only critic that counts" – Martin Scorsese
I think enough time has passed and enough material has been made to genuinely judge Scorsese's work from the last decade, AKA films released since the turn of the century.
What happened during this time? Scorsese finally found two things that eluded him in the past: mainstream success and Oscar glory. He was too hip, too edgy, too good in the past. Only hipster film geeks loved him in the past. Now he's almost too mainstream for us now, if you can believe that!
There's also a whole generation out there who doesn't know the Scorsese of Raging Bull or Taxi Driver and thinks of him as that little Italian guy who directed The Departed and produced HBO's Boardwalk Empire. The post-Goodfellas generation has no idea of the Scorsese/DeNiro collaboration and believes the greatest director-actor combination is Scorsese/DiCaprio. The cynic in me would tell these young so-called (but ignorant) film lovers to learn some film history. But realistically, it's rare and good praise for a filmmaker from a bygone era to still be relevant today.
His current material is something special and it deserves attention. Here now is a look at Martin Scorsese in the 21st Century.
GANGS OF NEW YORK
Release Date: December 20, 2002
Domestic Box Office Gross: $78M
Academy Love: 10 Nominations; 0 Wins
Scorsese began the new millennium with his biggest and most expensive picture up to that time, and his first collaboration with Leonardo DiCaprio. His first foray into the epic action picture (think Braveheart or Gladiator), Gangs was actually a twenty year pet project for the director. Alas, it deals with Scorsese trademarks: New York City and the social, racial and gang warfare that occurs within. Only this time, he's swapped DeNiro for DiCaprio and the early 1970s for the late 1800s.
Walkey's Thoughts: Big, sprawling, gritty, and stylish. Day Lewis' performance is a tour de force and the sets are spectacular to look at. The power struggle between Amsterdam (Dicaprio) and Bill the Butcher (Day-Lewis) remains strong but as a history lesson, it's a little muddled, especially in the last quarter. Then again, Scorsese said he took liberties for dramatic effect as the movie wasn't intended to be a documentary but rather an opera.
THE AVIATOR
Release Date: December 17, 2004
Domestic Box Office Gross: $103M
Academy Love: 11 Nominations; 5 wins
DiCaprio is front and centre starring as Howard Hughes in this lavish biography of the eccentric billionaire.
Walkey's Thoughts: A feast for the eyes! Absolutely gorgeous to look at as Scorsese recreates the days of early Hollywood, making this a must see for film buffs and nostalgics alike. Don't you love the sound old flash bulbs make? Vibrant colors and flashy clothes presented with pizzazz pop off the screen. The style here is "vintage" not "old". Stylistically influential to shows like Mad Men and Boardwalk Empire, two early 20th Century period pieces whose style is a major character.
The film itself is long but never boring because it's paced well since it has a lot of story to tell... perhaps a bit too much though. And relating to the central character is a challenge making the film a bit emotionally distant. Performance wise however, it's Dicaprio's finest hour... make that three finest hours!
THE DEPARTED
Release Date: October 6. 2006
Domestic Box Office Gross: $132M
Academy Love: 5 Nominations; 4 Wins including Best Picture and Best Director
Boston set Crime Thriller based on the Hong Kong police drama Infernal Affairs. His third collaboration with DiCaprio and first ever with Jack Nicholson.
Walkey's Thoughts: The Departed is to Martin Scorsese's career what "Start Me Up" was to The Rolling Stones' career: A late career release that summed up their entire body of work. It didn't really break new ground, but it showed that they can still rock n roll.
One of his more conventional and, in turn, more commercial pictures. But also one of his most entertaining. Everybody looks like their having a great time. This is the way mainstream action movies should be made: a top flight cast working with an airtight script and whiz behind the camera.
SHINE A LIGHT
Release Date: April 4, 2008
Domestic Box Office Gross: $6M
Academy Love: None
A concert film of The Rolling Stone's performances at New York's Beacon Theatre in the fall of 2007.
Walkey's Thoughts: It's hard to make a Stones concert picture that seems original and fresh, but Scorsese finds a way. First, with a unique set list of lesser known gems as opposed to the over played concert staples. Second with some intimate camera work intended to bring the viewer inside and learn how the band works its magic on stage.
SHUTTER ISLAND
Release Date: February 19, 2010
Domestic Box Office Gross: $128M
Academy Love: None
His fourth collaboration with DiCaprio produced this mind bending thriller about a U.S. Marshall investigating the disappearance of a murderess who escaped from an insane hospital and is believed to be hiding nearby.
Walkey's Thoughts: This is the first Scorsese movie that I didn't really like. Stylish at times, but redundant in its execution, and noisy as hell. Starts well, then grows boring with endless twists.
Other Notable Works
Scorsese filmed two made-for-TV documentaries during this time. In 2005, he made Bob Dylan: No Direction Home for PBS and in 2011, HBO aired his documentary George Harrison: Living in the Material World. He also directed the pilot episode and serves as executive producer of HBO's Boardwalk Empire, which premiered in the fall of 2010.
Final Thoughts
What is the overall consensus from Martin Scorsese's collection of work in the 21st Century? As he turns 70 next year, it's obvious that he has no interest in slowing down.
The Scorsese name is more of a "brand" now. His work is still very strong and his films are some of the better films of the past decade, even though they may lack some of the cultural significance of say a Mean Streets or a Taxi Driver. However, his work this last decade has undoubtably been more consistant than his work in the 90s.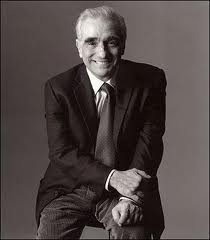 Yes, his films are more commercial than they once were. And it seems that Scorsese, once the renegade Hollywood outsider filmmaker is dare I say, mainstream! I guess that goes without saying. Sooner or later you become a part of the establishment. The pot-smoking, cocaine-sniffing, rock 'n roll-listening baby boomer filmmaker of the 60s and 70s is now considered "Old Hollywood" -- the very thing his generation rebelled against in their early days.
His budgets are bigger and the films are grander and feel less personal than his earlier, more intimate films. But if you look closer at the material, you see just as much of Marty as you did in those early days. The Scorsese "brand" he's created over the years is evident in all of his work today: gangsters (Departed, Boardwalk Empire), rock 'n roll (Shine a Light, No Direction Home), and film history (Aviator, Hugo). Yet he continues to grow as an artist and experiment with technique: color composition, new genres, and new formats (3D).
Sometimes we forget that film is a populous medium. American film is an art form for the masses. Yet art is also an extension of the self, and Scorsese is still expressing himself though his work. And if he's still able to put personal touches on his big expensive films, then Martin Scorsese in the 21st century is the exact point where art meets commerce.
Tags: Walkey Talk, Martin Scorsese, Hugo, Quentin Tarantino, Gangs of New York, The Aviator, The Departed, Shine a Light, Shutter Island
Related Posts
Search SBM Archives