The Best (& Worst) of TIFF 2013
Filed under: Festivals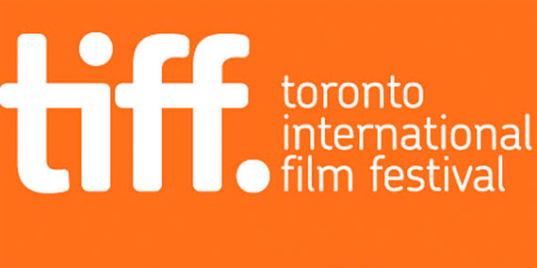 A little over a week ago the 2013 Toronto International Film Festival ended so what better time to ruminate on the good and the bad. And what better way to do so than create a "best and worst" list? (Sure, lists are reductive to the point of absurdity, they force an arbitrary ranking system, I usually come to regret them at some point, etc., etc. but whatever -- they're fun in the moment!) However, as I began compiling this list I observed an eerie dualism: my "best of" were also my "worst of". So without further ado, I bring you my list of the top five best (& worst) of the TIFF 2013.
1. Crowds
Why they're the best: Well, obviously a crowd means the event is a success so that's good. The more people clamor to attend events and screenings, the more money, prestige and top notch films grace the festival.
Why they're the worst: Well, obviously a crowd sucks for anyone who doesn't have the badges/passes/clout to bypass them. This year seemed worse than ever for sold out screenings and long lineups. If your party exceeded one and you had some crazy idea of sitting together it was pretty much mandatory to arrive at least an hour prior to the scheduled start time. Also, this may seem cynical but once such a high precedent is set, anything less will be perceived as a failure. So at this point, TIFF has to become bigger and more bloated to be deemed a "success".
2. Celebrities
Why they're the best: Stars strutting down the red carpet attract multitudes of fans, new outlets and tabloid readers with no particular interest in cinema. Though perhaps not interested in the "main event" (i.e. films), this enhanced publicity increases the name recognition of TIFF and its international notoriety -- there's nothing like V.I.P.'s in attendance to make your event very important. (Also as a side note, telling most people what celebs you saw usually elicits "oohs" and "ahhs" and "wow that's soooo cool" -- this is a surefire win in polite conversation. On the other hand, detailed descriptions of Alain Guiraudie's Strangers by the Lake will earn you looks of befuddled discomfort from most audiences -- take it from me.)
Why they're the worst: Where to start? First, their entrances and exits create roadblocks--all these body builder types wearing dark sunglasses and ear pieces like secret service agents hold out their arms and force you to take a crazy circuitous route to get what otherwise would be a distance of a few feet. Second, apparently everyone attending a gala screening thinks/desperately wishes they may be mistaken for a celebrity. As such, they dress in evening gowns, stilettos, tuxes, etc. and exude a haughty indifference to their comrades-in-line as one imagines a famous person would... except of course they wouldn't be standing in line with the plebeians. This is actually more amusing than annoying. But seriously, the worst thing about celebrities is they distract audiences from the films which, once again, is what the festival is supposed to be about.
3. Director Q&As
Why they're the best: Listening to a director talk about his or her work and actually being able to participate in that conversation is a unique film festival experience. Since TIFF attracts some of the most famous and most respected filmmakers in the world this is (seemingly) a film buff's fantasy dream come true.
Why they're the worst: A director's words regarding their own work will inevitably alter one's perception of a film, often to its detriment. Depending on where you side regarding the importance of authorial intent, this may or may not matter to you. I find I am happier to believe what I want without the director muddying the waters. Also as a side note, many filmmakers are not natural public speakers. They tend to blather on without poise, polish or coherence in some cases -- let's just say none of them will be winning Miss America or running for public office any time soon.
4. Volunteers
Alright, I know this is controversial so before the outrage takes over, hear me out.
Why they're the best: These guys are how the festival happens. Generally they are easy to spot in their high-vis orange t-shirts and helpful when approached.
Why they're the worst: In all the chaos this year it's to be expected one might be directed to the wrong line... even four times in a row. Now that I've got that out of the way, that's not really my beef (everyone makes a mistake or four). Okay really, my problem isn't with the volunteers but the poor technological infrastructure that requires so many. For instance, you buy and pay for tickets online but yet you have to pick them up at the festival box office (manned by a volunteer). In a misguided attempt to rationalize this, I thought perhaps my credit card wasn't charged until I picked them up. Nope. Why not print the tickets online? They could have a barcode; you could scan it when entering the theatre and then there would be a count of how many seats are occupied. This would definitely make managing the rush line easier. (Who manages this? Guess? That's right: volunteers.) These investments in newer technologies would reduce the number of volunteers required per screening by a third to half and this, in turn, would reduce the cost of the festival significantly (at least as I see it from my armchair point of view).
5. Internationalism
Why it's the best: One might view the film festival as a reflection of broader cultural attitudes in Canada -- it is both diverse and inclusive. It is no longer flaunts (or arguably even recognizes) it's cultural identity, but allows its own nation's work to be bundled in with every other country. In 2001 TIFF ended its long running Perspective Canada program and replaced it with two lower profile ones: Canada First! and Short Cuts Canada. Perhaps taking focus away from Canadian filmmakers over the years has increased its international appeal.
Why it's the worst: In some ways it seems a step backwards to deemphasize your national cinema in the most prestigious film festival on the North American continent, but maybe this is just my prejudice as someone from America, a country that never ceases to dwell on its national identity. However, I can't help but observe something of a drought in Canadian film. Where's the next Atom Egoyan, David Cronenberg, or even Guy Maddin? But hey, maybe I'm wrong: Sarah Polley, Denis Villeneuve, and Xavier Dolan are all Canadian filmmakers with an international audience... I guess time will tell.
Tags: Toronto International Film Festival, TIFF, lists, celebrities , best, worst, lists
Related Posts
Search SBM Archives