JFL42 Reviews: Between Two Ferns, Broad City, and Nick Kroll
Filed under: Reviews, Festivals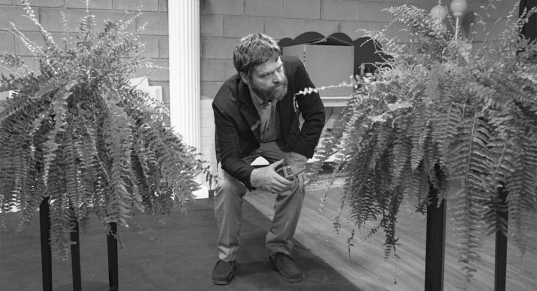 Between Two Ferns: The Movie
September 20, 2019 • 2:00 PM @ TIFF Bell Lightbox
"How do I turn a five minute sketch into a feature length film?" is the age-old question that I'm sure keeps Lorne Michaels up at night. Between Two Ferns: The Movie suffers from the same burden, along with the problem of, "how do I take a three-hour improvised film and whittle it down to an hour and a half?"!
That said, I really want to see all the deleted scenes from this film. Everything that was described in the Q&A after sounded totally nuts, specifically a "Documentary" dream sequence. Unfortunately, due to testing, it sounds like myriad subplots hit the cutting room floor.
If you are a fan of Zach and/or the web series, you will enjoy the film. It still contains everything you love: Absurdism, cutting remarks, and devastatingly awkward tension. Also, for the new additions, Lauren Lapkus has a delightful, stand-out performance. This is a fun hangout movie. Watch it with friends, get snacks, add the vice of your choice, and you'll have a blast.
In many ways this is the first Netflix film that has been designed for Netflix viewing. I, however, had to watch it in a film festival theatre, where you are forced to examine it as a cohesive film, and as before mentioned, balance is hard in sketch comedy at the best of times.
People want to see more of those awkward interviews from the internet, but you can't just screen a bunch of those back-to-back. So there has to be a plot and a world that wasn't there before. What's more, you need to set a different tone to keep the energy of the film moving forward. This is literally handled by turning it into a road trip comedy, which must physically keep moving forward.
Simply put, the interviews, the plot, and the genre are all different things, that are all funny, but because it has to keep dividing up time to each thing, no one part has enough room to breathe. The interviews are cut short before Galifianakis can get into his awkward groove; the film can't go full wacky satire because it has to give realistic balance to offset the interviews; and all the problems in the plot are instantly solved since they just don't have time to do a third thing. It is left as a comedy film in search of a tone.
There are still great jokes along the way, but none really occur from the situation (John Legend and Peter Dinklage excluded -- so funny). At the end of the film, they show you clips from the interviews that were cut short, and I couldn't help thinking, "this is great, I love this web series!"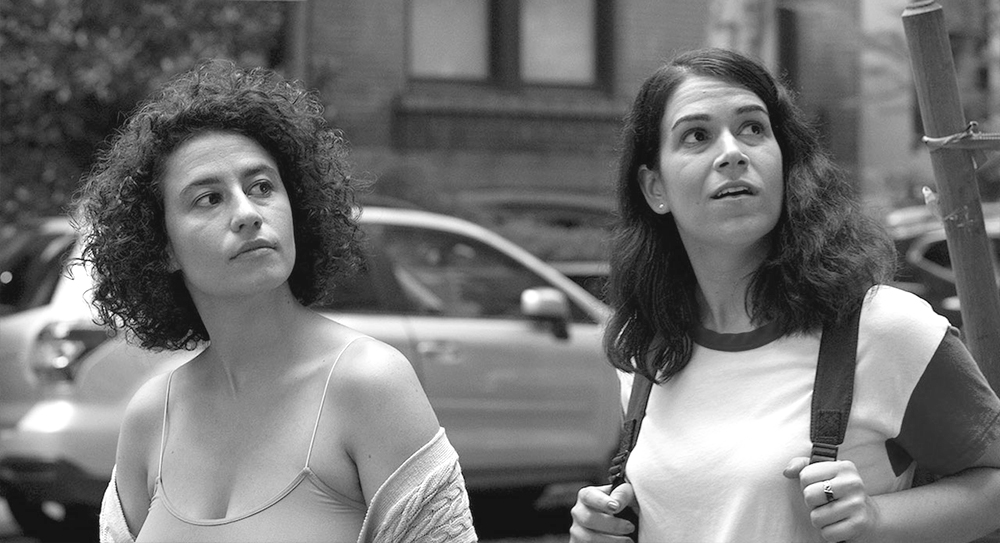 The Broads of Broad City: In Conversation
September 20, 2019 • 7:00 PM • Meridian Hall
How do I judge a conversation on artistic merit? There is no overarching intention. They do not know what they are going to be asked. I can't do it. However, the topic of therapy came up quite a bit, and I have for sure done some therapy in my time (humble brag/ guitar solo). So instead, I will judge the following as an emotional catharsis.
We were all in store for a momentous treat, as Abbi Jacobson and Ilana Glazer took the stage for their first bit of press together since the end of Broad City, the long-running, critically-acclaimed TV show they co-created. Unlike a usual press junket, where you are promoting the thing, in the middle of that thing airing, now the dynamic duo had taken a step back to actually process what the hell had just happened.
The first step was addressing the revisionist history of the group's origin story:
While yes, they do come from Upright Citizens Brigade, they had not yet found their way through the training system, and all the way onto the main stage. In actuality, the web series was written, performed, and crewed by people who were still waiting to even get their shot. (Great advice on work ethic and taking up space goes here.)
Only in their early twenties, never having written a TV show, they were suddenly show-running, writing, and performing in a TV show, and didn't truly know what they were doing until three years in. They only had each other to confide in. (Gratitude, and acknowledging what makes a healthy friendship goes here.)
Actual recognition for the show only really started happening around the fourth season. Meanwhile, the production schedule was such that there were only a couple weeks between editing the previous season and starting to write the next. So any type of success that they did get, they've only just now had time to experience. (Talks on mental health, personal boundaries, and letting yourself experience the joy of accomplishment.)
Glazer and Jacobson ended the talk by explaining how writing for these heightened versions of their twenty-something selves helped them to know who they really were all along. Abbi Jacobson, who chronicled her first ever lesbian relationship this year in a book of essays titled I Might Regret This, eluded to discovering her own sexuality by writing for the sexuality of the Ilana character on the show. Though, to be fair, it was hard to hear at that point because both of them were crying (with joy). So yeah, that was some great therapy.
So let's break down the final score on the catharsis:
Personal Reflection: 75%
Emotional Honesty: 90%
Most Valuable Coping Tools: Emotional support network, taking stock of self worth, being present/gratitude
Ilana Cried: 2
Abbi Cried: 3
Audience Cried: 2.5
As therapy goes, this was the emotional, edge-of-your-seat thrill ride for the season. The audience left that night feeling inspired, empowered, and confident that Abbi and Ilana's friendship was healthier than ever.
(Guitar Solo)
Note: The talk was also VERY funny, but it's just really hard to explain why something is funny in a casual conversation that others weren't there for.
Nick Kroll
September 20, 2019 • 9:45 PM • Meridian Hall
To be honest, I went into this with low expectations, because I did not know Nick Kroll as a stand-up. I was used to loving Kroll as a sketch and voice performer (Kroll Show, Oh Hello, Big Mouth). I was thinking that best-case scenario, this was going to be a one man show with a bunch of character work -- but did you guys know that Nick Kroll actually does stand up!?
It's true, and I think Kroll himself knew what the audience expectations were going to be. That's why he so nicely peppered in the voices/bits (Coach Steve, butthole Miles Davis, etc.) we already loved, but made sure they forwarded the stand up bit, rather than just stand-alone pandering. What a nice guy!
He was also smart enough to make the entry point into his hour very reminiscent of his coming-of-age show Big Mouth. Kroll got very deep and personal off the top about being the youngest child, never really growing up because of it, late to puberty, late in love, essentially just being a late bloomer. The stuff we already know and love him for, but stand up!
Now, the theatre critic in me wants to address the fact that the hour set up an initial story of a break up that never really went full circle. However, it's also important to acknowledge what people were saying in line for the bathroom shortly after.
"Sooo Funny!" – Some Guy
"This was my first comedy show, comedy is great!" – Another Guy
"My face hurts, FROM LAUGHING!" – A Dude
The line had spoken and the line was correct! Kroll may have dropped a narrative just to go onto sillier bits, but those bits were really fun. Funny came first which, based on his body of work, is probably the man's mantra. To be fair, it all still kept with the theme of never growing up. Also, he took the things we already loved and put them in a whole different form. That's really hard to do (see Between Two Ferns review above). To paraphrase one of his nephews, "Uncle Nick is a weird grown up, with a kid's life." That's exactly what the show was. He just wanted to be fun Uncle Nick for an evening, and he was. Thanks Uncle Nick!
Kroll's opener was Emmy Blotnick. She was fantastic. Please look her up.
JFL42 runs from September 19–29, 2019 at multiple venues in Toronto. Individual tickets can be found at jfl42.com/choose-your-pass.
Tags: JFL42, Between Two Ferns: The Movie, Broad City, Nick Kroll, Zach Galifianakis, Lauren Lapkus, Scott Aukerman, Ilana Glazer, Abbi Jacobson, stand-up
Related Posts
Search SBM Archives