Interviews with big names and up-and-coming talent from the movie, television, music, and comedy worlds.
Posted by: Paul Little • July 4, 2018 @ 11:02pm
Newfoundland and Labrador has a population of just over half a million people – smaller than all but one other province.
Posted by: William O'Donnell • March 22, 2018 @ 6:45pm
Max Cavalera is most famous for being the lead singer (growler) and composer for Soulfly, Cavalera Conspiracy, Killer be Killed, and formerly of thrash-metal pioneers Sepultura. In 1994, Max created a one-off side project with English musician/producer Alex Newport called Nailbomb.
Posted by: Paul Little • December 25, 2014 @ 9:46pm
Mounties is a Canadian "supergroup" (in a quaint, Canadian sort of way) consisting of Hawksley Workman, Ryan Dahle (of Limblifter), and Steve Bays (of Hot Hot Heat).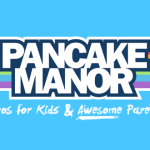 Posted by: Paul Little • January 27, 2014 @ 5:10am
In this new era of music, when iTunes downloads and YouTube views are just as important as (or, one could argue, more important than) album sales and radio plays, it's quite the feat for any musician to have their videos played nearly 30 million times on YouTube.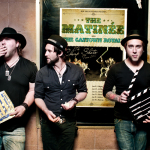 Posted by: Mark McLeod • September 7, 2011 @ 11:03pm
Earlier this past year, I caught up with Vancouver music producer Jonathon Fluevog as he was preparing the first Vogville Day and Night Festival, which happened at Vancouver's Alpen Club. One of the acts on the bill was Coquitlam-based The Matinée.
Posted by: Mark McLeod • August 15, 2011 @ 8:31pm
Chances are, if you're not from Vancouver, you haven't heard of the band Azimyth.
Posted by: Paul Little • July 27, 2011 @ 10:32am
A beatboxer headlining shows at comedy festivals? That may seem a bit odd. However, once you see Beardyman (aka Darren Foreman) perform, you realize that the former back-to-back UK Beatboxing Champion manages to bring a lot comedy into his set. Much like U.S.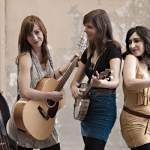 Posted by: Paul Little • July 8, 2011 @ 9:33pm
Unfortunately, as we alluded to yesterday, there won't be any big posts for the next couple days from the Winnipeg Folk Festival, as the exhaustion (and let's face it, fun) of camping is taking up a lot of our time over the weekend.
Posted by: Paul Little • March 12, 2011 @ 5:49am
There are lots of bands and musicians out there who are really impressive recording artists, but maybe not the most exciting (or even very good) in a live setting. For some, it's just a case of utilizing a lot of great production that can't translate, while others are clearly aided in the studio and just can't cut it in on stage.
Posted by: Paul Little • February 18, 2011 @ 1:21am
In the relatively short time he's been a full-time musician, singer/songwriter James Struthers has been compared to several established and popular artists. And while the comparisons may be fairly accurate, saying Struthers sounds like Jason Mraz or John Mayer doesn't fairly represent how fresh and original he and his music really is.
Search SBM Archives