Interview: Actor/comedian Kevin Pollak on his career and his new web talk show
Filed under: Kinda Sorta Maybe Like a Podcast
Kevin Pollak has carved himself a very successful career as a top-notch character actor in comedies and dramas. Nearly every filmgoer on earth has seen one of his dozens of films -- The Usual Suspects, A Few Good Men, The Whole Nine Yards, Hostage, Grumpy Old Men, Casino, L.A. Story, and Willow are just a few of the films Mr. Pollak has lent his skills to. Personally, I know him more as a stand-up comic who happens to be one of the best impressionists around (his Christopher Walken is the benchmark by which all other Walken impressions are measured).
Over the last year or so, though, you're more likely to find Kevin Pollak online -- posting his thoughts on Twitter for his over 150,000 followers, and hosting Kevin Pollak's Chat Show, a great weekly online talk show (which you might have even seen here on ShowbizMonkeys.com, as we've been posting episodes along with our weekly late night talk show line-ups). His show, which can be viewed live every Sunday night on his website or watched on-demand in the archives and on our site, features in-depth interviews -- usually with a single guest -- as well as regular features such as the "Larry King Game" (where a viewer or guest will, doing a bad Larry King impression, say something overly-personal as Larry and then throw to a ridiculous-sounding city name on the phones). I went into a bit more detail about the show -- and why it's definitely worth checking out -- when we first started posting it on our Late Night Guest Listings.
After some scheduling conflicts prevented an in-person interview with Kevin during my recent visit to Los Angeles, I spoke with the New Media trailblazer via phone this past week about the start of his career, his impressions (listen for a new one he's been working on), his latest movie role, and of course, Kevin Pollak's Chat Show.
Download the Podcast Episode (right click/save as)
Listen Now: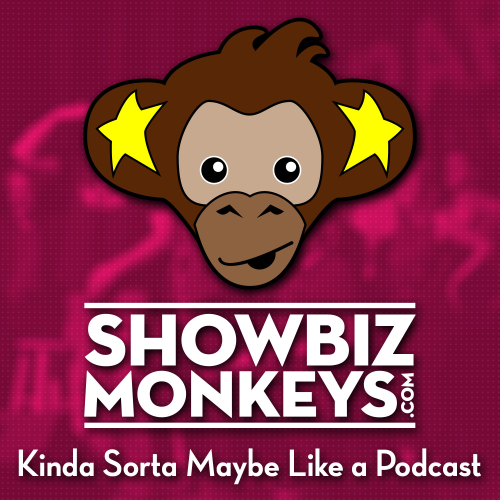 When ShowbizMonkeys.com gets a chance to interview someone cool, then it falls to our long-running (and always insecure) Kinda Sorta Maybe Like a Podcast. With no discernible format besides a good conversation, we do get to check in with some really awesome folks, including some of the industry's top comedians, musicians, actors, and filmmakers.
Usually hosted by either Managing Editor Paul Little or stand-up comic Andrew Lizotte, other contributors to Kinda Sorta Maybe have included J.D. Renaud and Mark McLeod.
Tags: Kevin Pollak, Kevin Pollak's Chat Show, KPCS, Twitter, Cop Out, The Usual Suspects, Bruce Willis, Kevin Smith, stand-up, impressions
Related Posts
Paul Little is the founder and Managing Editor of ShowbizMonkeys.com. When not interviewing his favourite musicians and comedians, he can also be found putting on and promoting music and comedy events with The Purple Room in Winnipeg, or co-producing the live comedy game shows Pants on Fire and The Great Patio Showdown. (@comedygeek)
Original Comments Posted (1)
sunshine says...
I enjoyed listening to this interview- it was very informative. I will have to check out Kevin Pollak's "Chat Show"- sounds like something I would enjoy!
Nov 15, 2009 12:28am
Comments Posted ()
Search SBM Archives