Winnipeg Comedy Fest Interview: Actor, writer, and host extraordinaire Alan Thicke
Filed under: Kinda Sorta Maybe Like a Podcast
Alan Thicke has been enjoying a career resurgence over the last few years, appearing as a womanizing failed actor on CBC's jPod, making appearances as a version of himself on How I Met Your Mother, and popping up in roles in comedy films such as The Goods. He's even in the process of filming a new pilot for Showtime. But if you've followed Thicke's career closely, you'd know he's never really gone away.
Starting out his show business career in Ontario in the early 70s, Thicke has gone from behind-the-scenes writer for top comics and performers, to TV sitcom theme song writer, to appearing in one of the top-rated shows of the 80s (Growing Pains), and pretty much everything you can think of in between. Since then, besides his many on-camera appearances, he's also written two books about his own family experiences and raised a superstar son (R&B singer Robin Thicke).
In advance of his appearance at this year's Winnipeg Comedy Festival (where he'll host Thursday night's "Save the World Telethon" gala), I got the chance to speak with the iconic performer about his early years in the business, what it was like being on one of the top shows on TV for so long, and the many projects he has on the go right now (besides the Showtime pilot, there's also a game show in the works for Global in Canada). For more information on the "Save the World Telethon" gala and other great Winnipeg Comedy Festival shows, be sure to visit www.winnipegcomedyfestival.com.
Download the Podcast Episode (right click/save as)
Listen Now: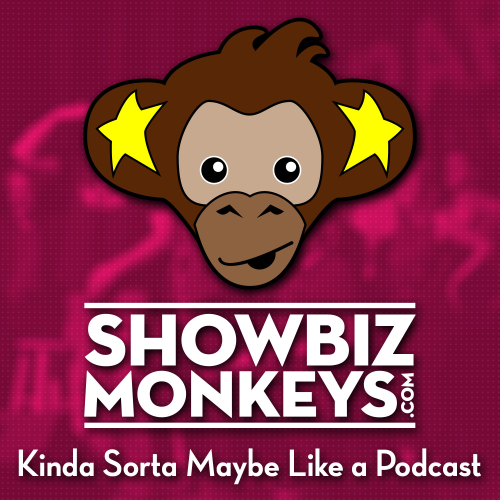 When ShowbizMonkeys.com gets a chance to interview someone cool, then it falls to our long-running (and always insecure) Kinda Sorta Maybe Like a Podcast. With no discernible format besides a good conversation, we do get to check in with some really awesome folks, including some of the industry's top comedians, musicians, actors, and filmmakers.
Usually hosted by either Managing Editor Paul Little or stand-up comic Andrew Lizotte, other contributors to Kinda Sorta Maybe have included J.D. Renaud and Mark McLeod.
Tags: Alan Thicke, Winnipeg Comedy Festival, Growing Pains, variety show, telethon, talk show, Showtime, Canada, How I Met Your Mother, WCF2012
Related Posts
Paul Little is the founder and Managing Editor of ShowbizMonkeys.com. When not interviewing his favourite musicians and comedians, he can also be found putting on and promoting music and comedy events with The Purple Room in Winnipeg, or co-producing the live comedy game shows Pants on Fire and The Great Patio Showdown. (@comedygeek)
Comments Posted ()
Search SBM Archives