Interview: Soulful Canadian singer/songwriter Emma-Lee
Filed under: Kinda Sorta Maybe Like a Podcast
Emma-Lee has a voice that has to be heard to be believed. Seriously. Her voice is phenomenal. While there are plenty of artists, Canadian and otherwise, who can write well-crafted songs, there are very few who can combine that with a range and tone like Emma-Lee's. (For proof of this, look no further than her latest album's closing song, "I Could Live With Dying Tonight", which is simultaneously deep and sparse, and is as strong vocally as anything you're likely to hear all year.)
The Toronto-based independent singer/songwriter has been recording music for nearly a decade. I first took notice of her around seven or so years ago when she posted a free mp3 download of her song "Same Old Song" on her MySpace page, and have kept a close eye on her career ever since. It's been a delight to follow her as she released her debut full-length album in 2008, Never Just a Dream, and then change things up stylistically with this year's Backseat Heroine. During that time, while her songs have slipped into genres from jazz and pop to country and soul, her unmistakable voice has stayed strong -- even through a couple vocal cord surgeries that put her singing future in doubt.
She's now in the middle of a national tour to promote the release of Backseat Heroine, currently opening for Luke Doucet & Mellisa McLelland's project, Whitehorse, in Western Canada. The beginning of May sees her visit the East Coast for a string of headlining dates, and if her past is any indication, she'll likely keep playing gigs across the country, even as she starts working on her follow-up album. I spoke with her the day of the album's release back in February (which was also her birthday -- no coincidence there) and got to know a bit about the recording process for the new album, the difficulties in pushing through the endless stream of music out there today, balancing music with a photography career, and why having a diverse sound might not always be a positive.
For more tour date/ticket information, as well as details on a really neat cover contest Emma-Lee is currently running for her song, "Figure It Out" (the grand prize is a fully-produced music video for yourself!), visit www.emma-lee.com.
Download the Podcast Episode (right click/save as)
Listen Now: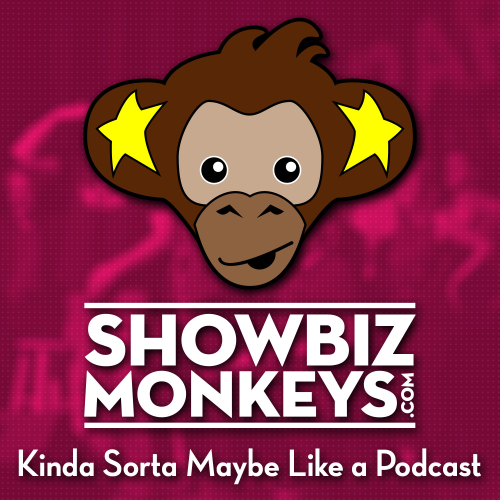 When ShowbizMonkeys.com gets a chance to interview someone cool, then it falls to our long-running (and always insecure) Kinda Sorta Maybe Like a Podcast. With no discernible format besides a good conversation, we do get to check in with some really awesome folks, including some of the industry's top comedians, musicians, actors, and filmmakers.
Usually hosted by either Managing Editor Paul Little or stand-up comic Andrew Lizotte, other contributors to Kinda Sorta Maybe have included J.D. Renaud and Mark McLeod.
Tags: Emma-Lee, Backseat Heroine, Never Just a Dream, folk, country, jazz, singer/songwriter, Toronto, Canada
Related Posts
Paul Little is the founder and Managing Editor of ShowbizMonkeys.com. When not interviewing his favourite musicians and comedians, he can also be found putting on and promoting music and comedy events with The Purple Room in Winnipeg, or co-producing the live comedy game shows Pants on Fire and The Great Patio Showdown. (@comedygeek)
Comments Posted ()
Search SBM Archives