Just for Laughs Interview: Stand-up and writer Robby Hoffman
Filed under: Kinda Sorta Maybe Like a Podcast
Robby Hoffman is an original comedy voice whose writing and delivery on stage puts her at the top of the stand-up game. Her bit for The Chris Gethard Show with Queer Eye's Antoni Porowski is one of the funniest things on YouTube, and her other television writing -- which includes personal favourite Baroness Von Sketch Show -- has even won her a Daytime Emmy for Odd Squad on PBS. Last September, she recorded her Crave TV stand-up special, Robby Hoffman: I'm Nervous, at Toronto's JFL42.
Robby is returning to Montreal -- where she used to live and briefly began her stand-up career -- for the Just for Laughs Festival as part of the great line-up for "The Ethnic Show" (with shows through Thursday, July 25) and with her own "The Early Evening Show with Robby Hoffman", a unique take on the late night comedy format taking place at the Montreal Improv on Monday, July 22 and Friday, July 26.
We spoke about the development of her talk show, her experiences at other festivals in Canada, the difference between writing for the stage and television, and living in Los Angeles after time spent in Montreal, Toronto, and New York.
You can follow Robby on Twitter and Instagram, and get tickets to both her Just for Laughs shows at hahaha.com.
Download the Podcast Episode (right click/save as)
Listen Now: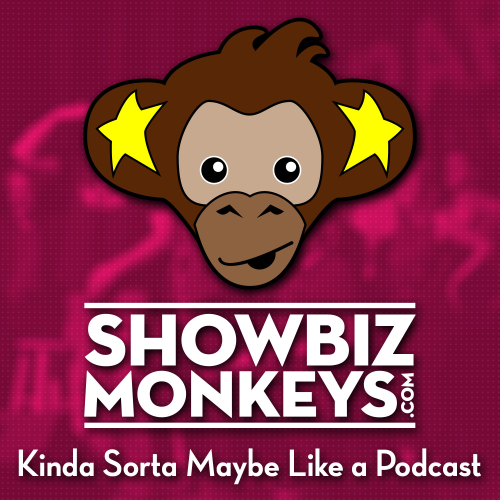 When ShowbizMonkeys.com gets a chance to interview someone cool, then it falls to our long-running (and always insecure) Kinda Sorta Maybe Like a Podcast. With no discernible format besides a good conversation, we do get to check in with some really awesome folks, including some of the industry's top comedians, musicians, actors, and filmmakers.
Usually hosted by either Managing Editor Paul Little or stand-up comic Andrew Lizotte, other contributors to Kinda Sorta Maybe have included J.D. Renaud and Mark McLeod.
Tags: Robby Hoffman, Just for Laughs, JFL, stand-up, comedy, Chris Gethard, Montreal, Toronto, The Ethnic Show, late night
Related Posts
Paul Little is the founder and Managing Editor of ShowbizMonkeys.com. When not interviewing his favourite musicians and comedians, he can also be found putting on and promoting music and comedy events with The Purple Room in Winnipeg, or co-producing the live comedy game shows Pants on Fire and The Great Patio Showdown. (@comedygeek)
Comments Posted ()
Search SBM Archives