Interview: Stand-up comic and actor Andy Kindler on his new album, the 25th anniversary of his JFL addresses, and mental health
Filed under: Kinda Sorta Maybe Like a Podcast
Andy Kindler has been a stand-up comic for over 30 years; toured endlessly across North America; co-starred in hit TV shows like Everybody Loves Raymond, Bob's Burgers, and Maron; spent years doing regular field pieces on The Late Show with David Letterman and returns to the Just for Laughs festival in Montreal every year to deliver his "State of the Industry" address. Yet somehow, he only released his debut comedy album, Hence the Humor, this year. In a way, it's fitting that a comic known for deconstructing the craft would wait until a global pandemic to make his debut.
Less than a week after delivering this year's "State of the Industry" address via Zoom for the first time after the festival moved online due to COVID-19, I connected with Kindler for a long conversation where we covered the 7 year process putting out the new album, what goes into making the address at JFL every year (and what was different about this year), and his thoughts on "cancel culture". We also took a deep dive into both our experiences with therapy, medication, and our relationships with mental health and stand-up.
An uncut video version of the Zoom chat will be released in the near future.
You can buy a digital download of Hence the Humor from AST Records or stream it on your favourite platform. If you missed Kindler's hilarious 2020 "State of the Industry" address for JFL, it can be watched exclusively on Vulture.
Download the Podcast Episode (right click/save as)
Listen Now: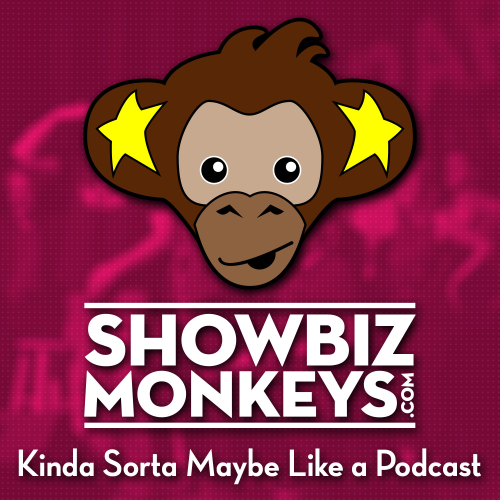 When ShowbizMonkeys.com gets a chance to interview someone cool, then it falls to our long-running (and always insecure) Kinda Sorta Maybe Like a Podcast. With no discernible format besides a good conversation, we do get to check in with some really awesome folks, including some of the industry's top comedians, musicians, actors, and filmmakers.
Usually hosted by either Managing Editor Paul Little or stand-up comic Andrew Lizotte, other contributors to Kinda Sorta Maybe have included J.D. Renaud and Mark McLeod.
Tags: Andy Kindler, Just for Laughs, Hence the Humor, stand-up, mental health, cancel culture, taekwondo
Related Posts
Comments Posted ()
Search SBM Archives