JFL42 Interview: Juno-winning stand-up Dave Merheje of Hulu's Ramy
Filed under: Kinda Sorta Maybe Like a Podcast
Born and raised in Windsor, Ontario, New York-based comedian Dave Merheje has had a pretty stellar 2019. He started the year off with a half-hour Netflix stand-up special as part of their Comedians of the World series, popped up as a series regular on the first season of the critically-acclaimed Hulu series Ramy (available in Canada on Crave), and he won the Comedy Album to the Year at the 2019 Juno Awards for his album Good Friend Bad Grammar. This in addition to performing around the U.S. and Canada, as well as wrapping up a long run last year as a recurring character on the popular CBC sitcom Mr. D.
While back in Toronto -- the city where he started stand-up -- for a series of headlining gigs at JFL42, I got the chance to catch up with Dave to talk about the wild year he's had, how he's grown on stage, how his dad reacted to his Juno win, and his new love for Lulu Lemon pants.
You can stream, download, or watch Dave's Juno-winning special, Good Friend Bad Grammar, by going to smarturl.it/davemerheje. For tour dates and more, visit www.davemerheje.com.
Download the Podcast Episode (right click/save as)
Listen Now: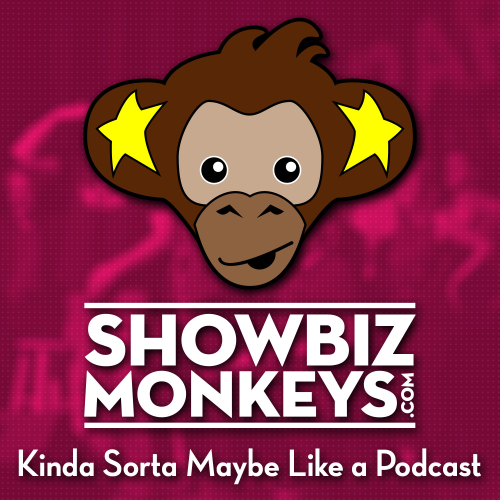 When ShowbizMonkeys.com gets a chance to interview someone cool, then it falls to our long-running (and always insecure) Kinda Sorta Maybe Like a Podcast. With no discernible format besides a good conversation, we do get to check in with some really awesome folks, including some of the industry's top comedians, musicians, actors, and filmmakers.
Usually hosted by either Managing Editor Paul Little or stand-up comic Andrew Lizotte, other contributors to Kinda Sorta Maybe have included J.D. Renaud and Mark McLeod.
Tags: Dave Merheje, JFL42, Juno Awards, Ramy, Mr. D, Hulu, Toronto, Windsor, stand-up
Related Posts
Comments Posted ()
Search SBM Archives