True Blood: Burning Down the House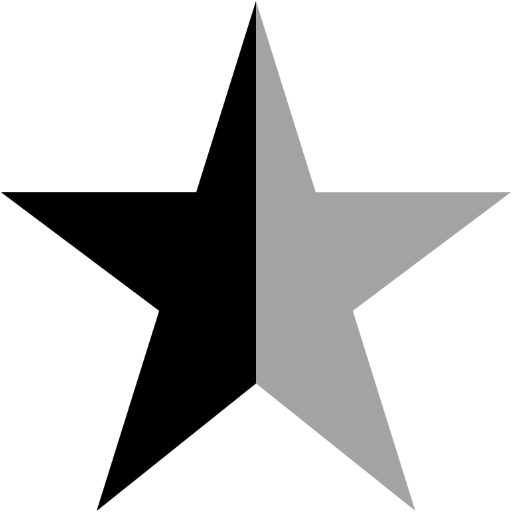 Filed under: Recaps & Reviews
With the countless years of practice vampires seem to find it pretty easy to get the stain of blood out of everything they touch. A little glamouring here and there and all their problems seem to just disappear. But if that doesn't work they adopt a more human approach, just blow some sh*t up.
In the latest True Blood episode, "Burning Down the House", Anna Paquin goes all out X-Men again as she unleashes more of her fairy powers to stop the massacre that ended last week's episode. Sookie winds up snapping Eric back to normal in the process, while Nan tries to put a positive PR spin on the whole situation. Terry gives Andy an intervention. Both Jessica and Jason feel guilty after their one night stand together. Antonia begans to second guess her and Marnie's actions after seeing the blood on her hands. A dying Tommy says goodbye to his brother Sam, which forms an unlikely friendship between him and Alcide. Sookie asks for Jason, Jesus and Lafayette's help to save Tara before King Bill gathers his remaining disciples to torch Marnie's hideout.
Well I guess I very wrong after my predictions last week about how the massacre at the 'Tolerance' rally would change the whole feel of the series because it would have been aired on live TV and online. In "Burning Down The House" they kind of backtracks a bit by saying that the rally was only being taped, not air live. Also they decided to use the vampire glamour loophole as Nan supposedly sent out squads of vampires to make everyone there forget. With only two more episodes this season remaining time will tell if Nan's damage control was legit or if its too good to be true, and someone has another YouTube video.
Both the new and the old Eric are back, but not quite up to his usual wise cracking status (yet). Fortunately there was too much going on in this episode to toss in one of those ridiculous Sookie dream sequences, which made for some authentic moments between her and Eric. Skarsgard does a brilliant job expressing Eric's complex emotions in his body language and with little dialogue. Just by looking at Skarsgard's facial reactions you can tell Eric not only remembers his peaceful last couple of weeks with Sookie, as well as everything before that, but is tore between the two sides of him. It would be too easy for Eric to just resume his sarcastic 2000 year old persona but instead he fights it because of how Sookie made him feel. I'm glad the old Eric is back and how the show is making the transition.
-I knew Marshall Allman's Tommy had his days numbered after he crossed the line for the last time with Sam, but I wasn't expecting him to be die like he did. After the beat down Marcus and his pack buddies laid down on him at the end of last week's episode Tommy didn't look to have a whole lot of time left. Alcide breaks pack loyalty to bring Sam's dying brother to him before he goes. Allman does a good job of giving the normally unlikable screw-up brother, Tommy, some redeeming qualities before his time was up. Tommy's death scene was very effective on at least two different levels. First on the obvious emotional level, as you can see Sam regretting his actions about how treated his brother in their heartfelt goodbye to get other. Second on a bonding level for Sam and Alcide, as those two now have a mutual enemy in Marcus as they form a normally unheard of alliance between a werewolf and a shifter. Although Debbie and Marcus only nearly hook up in an additional scene in the episode, when that does come to pass this new dynamic supernatural duo of Sam & Alcide are just going to leave a path of righteous destruction. The werewolves and shifters here in season four might be considered the smaller or secondary story-line compared to everything else going on in True Blood, but in my opinion has the better dramatic writing and acting for the show.
In the mist of all the vampire, witch, and other supernatural craziness going on there was some surprising great moments with Andy and his cousin Terry. Terry discovers his cousin's secret 'V' addiction and drags him out to a secluded intervention in the bush; complete with a tree fort and a small armoury. Chris Bauer's Andy character has struggled with this 'V' dependence since the beginning of the season and it seemed to all come to a head here in "Burning Down the House". Both Bauer and Todd Lowe (Terry) make due with having some longer than normal scene time and deliver some of the best stuff in the episode, and arguably their best of the season. Terry may have gotten through to Andy by the end of the episode, but the funny thing about using addiction as a plot device if they are stuck for things to come up with next season they all ways have the relapse arc to fall back on. I'll be optimistic for Bon Temps favourite sheriff though.
Now on the main story for the episode to help explain the title for this week's show. When Bill had finally had enough of Nan and her vampire/human PR bureaucracy he mounts a plan to get rid of their necromancer problem once and for all. Which, only means things surrounding Nan are going to get interesting from here on out in the vampire community. Bill's decision to burn, or blow up, the Moon Goddess Emporium building with everyone inside quickly separates the vampire and human characters in the show. Sookie calls upon Lafayette and Jesus to help save Tara and the others inside, as well as Jason to help get his mind off of Jessica and Hoyt. The most bizarre moment had to be from Jesus becoming some kind of demon figure to allow himself to breach Antonia's powerful protective barrier spell. Looks like that quick trip to Mexico may have paid off after all. This episode did have an interesting turn of events that happened before that though with Antonia being the compassionate one between her and her host Marnie. There must be more going on with Marnie's hatred for vampires other then just her run in with Eric, or she is just as twisted as she comes a across.
"Burning Down the House" could have ended with the cliff-hanger of Tara, Holly, Sookie, and Lafayette getting beamed to who knows where when interfering with Antonia but how the show ended was ten times better than that. I'm sorry but the Michael Bay-isk ending they used instead for the show was just too cheesy not to love. The combination of having all four of vampires fully pimped out in all black leather outfits, armed with Uzis and flamethrowers, walking in a wide angle slow motion shot as the title inspired rock song 'Burning Down the House' (by The Used) plays over the intentionally dialogue free scene just before it cuts to the credits was pretty freckin awesome. Extra cheesy, but still freckin awesome.
I watched this episode a couple of times and tried to catch a line for the True Blood quote of the week but nothing really stood out. Fortunately the always quotable Ellis' Lafayette had a tiny rant about Marnie:
"If she would have goddamn let her parakeet rest in peace then Eric Northman and Bill Compton wouldn't be marching up on Moon Goddess; to blow up my only f**ken' cousin"
Tags: True Blood, Anna Paquin, Stephen Moyer, Alexander Skarsgard, Sam Trammell, Rutina Wesley, Nelsan Ellis, Ryan Kwaten, Marshall Allman, Michael Bay
Related Posts
Andrew Burns loves film and comics, and can be found writing about when those worlds converge. You can follow him on Twitter at @myAndrewBurns.
Comments Posted ()
Search SBM Archives