Underground & Overseas: Game of Thrones
Filed under: Underground & Overseas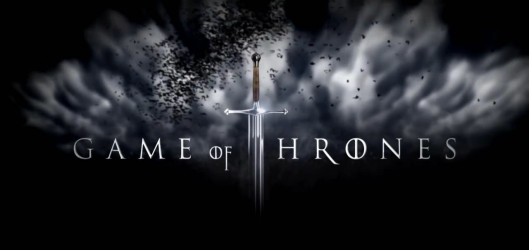 Although it's already fairly entrenched as a part of popular culture (thus technically not "underground"), and is also an HBO show (so it's not "overseas"), I still feel this is as good a place as any to post an article explaining the reasons everyone needs to begin watching Game of Thrones.
Game of Thrones (based off George R.R. Martin's critically acclaimed series "A Song of Ice and Fire") mainly takes place in the medieval fantasy world of Westeros. The story revolves around different families vying for the control of the kingdom, AKA The Iron Throne.
Some individuals who have not read the series may have a hard time remembering the large number of characters and who they're aligned with, but stick with it. It'll pay off!
The world of Westeros is much less based in a fantasy world than what one would typically imagine. No magic missiles, no flying unicorns (do they even fly?), and no drag... I'll just stop there.
Instead of a surreal fantasy world, Martin's work focuses on characters. Every character is neither good nor evil. They are all just fighting for what they think is right. The masterful way it's done is wonderful. One minute you may hate someone, and the next book/season you may have already changed your mind. Trust me, it's happened more than once.

"Not always"
I feel unable to paint the basic picture further without ruining some plot lines, so I'll just say this: Buy the first season of Game of Thrones on DVD or Blu-ray, and get yourself an HBO subscription to catch up on season 2! Once you've done that, come back and thank me.
.
.
.
You're welcome.
Tags: Game of Thrones, A Song of Ice and Fire, George R.R. MartinSong, Peter Dinklage, Lena Headey, Sean Bean, Maisie Williams, HBO, Underground & Overseas
Related Posts
Comments Posted ()
Search SBM Archives