Interview: Comedian Jeremy Hotz on tour across Canada with Just for Laughs
Filed under: Kinda Sorta Maybe Like a Podcast
After decades in the business, Jeremy Hotz is a tried-and-true name in Canadian comedy. While he's lived south of the border for close to 20 years, he always manages to spend time in Canada, both personally and professionally. Between national tours, comedy festivals like Just for Laughs in Montreal or the Winnipeg Comedy Festival, or various television appearances, it's hard to take the Canadian out of the comic.
This February, he's crossing Canada for his first national theatre tour since 2013, and fans across Eastern Canada have already been treated to sold out shows from St. John's, NL to Thunder Bay, ON. He's still got 11 shows left in Western Canada, beginning tonight (February 18) in Winnipeg, MB and ending February 28 in Victoria, BC. Tickets for the remaining shows can be found at hahaha.com/jeremyhotz.
While he's been dealing with a lingering cold that won't seem to go away -- "I think it's an age thing," he said -- he still found some time to chat with me on his day off between shows in Thunder Bay and Winnipeg. We spoke about Just for Laughs, working with Ken Finkleman, the state of Canadian television, the improvised nature of his sets, and how despite never really going the political comedy route, even his current shows spend a couple minutes touching on the craziness that's going on in the never-ending American election cycle.
He also talked about a very cool initiative with his current tour, where audio recordings of the show you attend -- along with either another show on the tour or a "best of" compilation -- will be available either with a sign-up at each show or on www.jeremyhotzvip.com. For a comic who can proudly and accurately claim that no two shows are anything alike, this is a very unique experience for Jeremy Hotz fans.
Stream the audio of our chat below, or download the MP3 to listen on your own whenever you'd like.
Download the Podcast Episode (right click/save as)
Listen Now: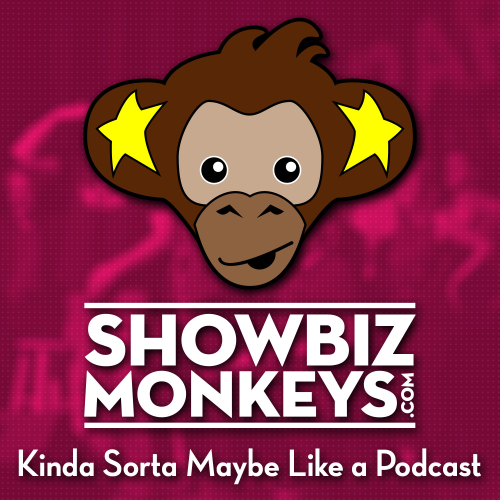 When ShowbizMonkeys.com gets a chance to interview someone cool, then it falls to our long-running (and always insecure) Kinda Sorta Maybe Like a Podcast. With no discernible format besides a good conversation, we do get to check in with some really awesome folks, including some of the industry's top comedians, musicians, actors, and filmmakers.
Usually hosted by either Managing Editor Paul Little or stand-up comic Andrew Lizotte, other contributors to Kinda Sorta Maybe have included J.D. Renaud and Mark McLeod.
Tags: Jeremy Hotz, Just for Laughs, Canada, Los Angeles, CBC, Ken Finkleman, Winnipeg Comedy Festival, stand-up
Related Posts
Paul Little is the founder and Managing Editor of ShowbizMonkeys.com. When not interviewing his favourite musicians and comedians, he can also be found putting on and promoting music and comedy events with The Purple Room in Winnipeg, or co-producing the live comedy game shows Pants on Fire and The Great Patio Showdown. (@comedygeek)
Comments Posted ()
Search SBM Archives