JFL42 Interview: Comic, improviser, podcaster, and host Chris Gethard
Filed under: Kinda Sorta Maybe Like a Podcast
Chris Gethard is comedy's favourite underdog. He is the fine wine that other comedians cannot recommend enough. His years of study as an improviser at the UCB Theatre in New York have made him a great listener and a truly empathetic storyteller. During our interview in advance of his appearances at JFL42, Chris gave me some of the most emotionally open and thoughtful answers of my career -- all while driving!
Chris is a ringmaster of chaos. The man loves a sincerely weird experience. His beloved program, The Chris Gethard Show -- which has run on NYC cable access and a pair of basic cable networks -- is best described as if early MTV went truly punk and had no artistic censorship. His podcast, Beautiful Stories from Anonymous People, gives you honest and thoughtful looks into the lives of complete strangers. Chris also released an HBO stand-up special last year, Career Suicide, which gets us to laugh and understand his struggle with mental health.
He is a complex and interesting man. If this interview jumps around a bit, it's only because there is so much to talk about. Seriously, go look at his Wikipedia page and try to guess the real from the fake. I dare you. Also, go see him this week (September 27-29) at JFL42, and on October 16, buy his new book, "Lose Well".
Download the Podcast Episode (right click/save as)
Listen Now: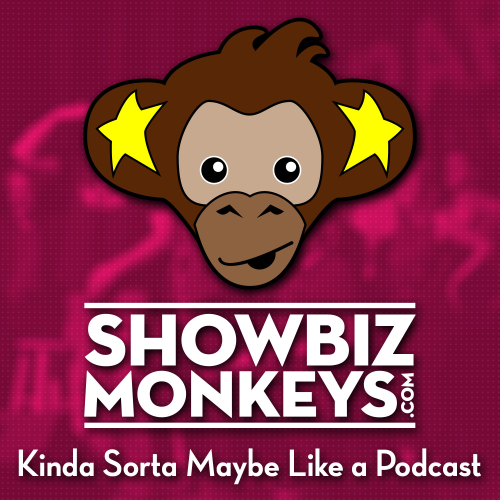 When ShowbizMonkeys.com gets a chance to interview someone cool, then it falls to our long-running (and always insecure) Kinda Sorta Maybe Like a Podcast. With no discernible format besides a good conversation, we do get to check in with some really awesome folks, including some of the industry's top comedians, musicians, actors, and filmmakers.
Usually hosted by either Managing Editor Paul Little or stand-up comic Andrew Lizotte, other contributors to Kinda Sorta Maybe have included J.D. Renaud and Mark McLeod.
Tags: JFL42, Just for Laughs, Toronto, Chris Gethard, Beautiful Stories from Anonymous People, The Chris Gethard Show, mental health, improv, podcasts, stand-up
Related Posts
Comments Posted ()
Search SBM Archives