True Blood: Cold Grey Light of Dawn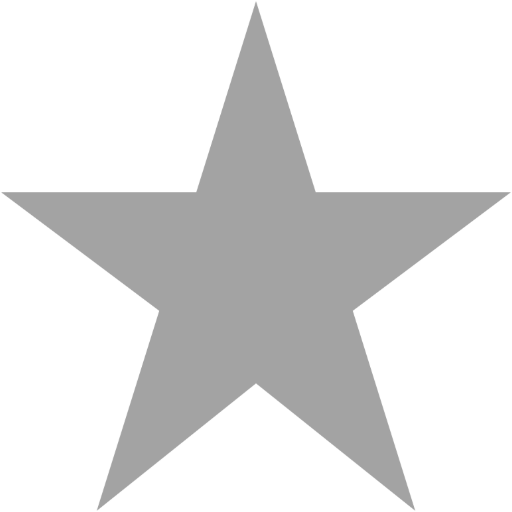 Posted by: Andrew Burns // August 9, 2011 @ 9:02pm
In a universe where vampires roast rather than glimmer in the day time sunlight isn't an option. Being pulled into the light might be fine for a twihard like Rob Pattinson or a day-walking Wesley Snipes, but Bon Temps' vamps have to develop a silver fetish if they don't want to be Louisiana BBQ.
In "Cold Grey Light of Dawn" a full possessed Marnie recruits Tara and others to re-join their circle to help pull vampires from their daytime slumbers to burn to a 'True Death'. Bill implements a mandatory self-silvering to all remaining vampires in the area to counteract Marnie's spell. Luna and Sam figure out the case of mistaken identity sex. Alcide and Debbie join their new pack. Pam gets embalmed to slow her rot. Sookie and Eric continue their sexcapade all across town. And Jessica has a heart to heart talk with maker as she and Bill are pinned down for the day.
Starting with this episode's main arc of Marnie now fully embraced by Antonia's spirit, Shaw tweaks her voice just enough to make it seem believable she is playing an entirely different character. With Tara sharing a common past and hatred of vampires with Marnie's Antonia she was the obvious choice for this new witch recruitment circle. Especially after both Tara and Naomi almost got ripped apart by Pam not too long before Tara decided to join the craft. Not sure what's to happen with Naomi now that she left town. Its obvious Bill takes Antonia serious because even before he found out it was her after vampires he was still spooked by the 400 year old ghost stories of her. With the amount of pain and suffering each of Bon Temps' vampires have to go through just to anchor themselves down with silver, just so they don't catch a one way tan, I can't see that happening every time the sun comes up.
For the episode's side or smaller storylines Sookie and Eric don't get up to a whole lot. The soft core porn between those two from last week's ending carries over well into at least a third of this episode. Props to Eric's staying power I guess. As for the other sex business Sam and Luna quickly realize Tommy's new doppelganger trick. Even if it was by accident Sam even quicker kicks Tommy out of his life (again). Time will only tell if Tommy tries to make things right this time around or attempts to screw over his estranged brother once more. Closing off the sexual trifecta for the episode Debbie in bed with Alcide is still jealous of whatever possible feelings he may have of Sookie. With the both of them joining another pack this episode there is a chance for Debbie's jealousy to turn south like it did last season.
A small matter to point out for a future episode would be Pam's brush with Bon Temps hick paparazzi. Things might be a little out of hand for Bill and the rest of Louisiana's vampires at the mercy of Antiona for him to have to deal with Pam being caught on video almost killing Tara. If you remember earlier in this season a vampire in Bill's jurisdiction had been caught on video feeding on some random redneck girl in an alley, which was later uploaded to YouTube. Since the video had gone public by hitting the web for the whole world to see Bill had to sentence that vampire to the 'True Death' for his stupidity. Since the fact that both Pam's face is decomposing and the POV of any of the multiple Merlotte patrons using their cell phone cameras to record her attack on Tara is never seen, Pam might be in the clear, if she lasts that long.
"Cold Grey Light of Dawn" may of focused most of the story on the series main vampires but it was Lafayette and Jesus' story that really caught my attention. I love that the show has a bigger picture plan for Lafayette's character by finally revealing he has actual magic ability of him being a medium just like Marnie. Having Lafayette able to be inhabited by someone who has passed on will no doubt play a large role in the way this season's final climax against Marnie is headed. I'm still a little fuzzy on Jesus' family tree but it sounds like his uncle Tio Luca, the one who possessed Lafayette and healed Jesus last week, maybe that force for good they will have to channel to go up against Antonia/Marnie. More setup then screen time for these two characters but the payoff is promising (assuming I'm right).
True Blood gets back to ending their episodes with a great cliff-hanger. Though I can't see them killing off a series regular like Deborah Ann Woll's Jessica the show has been giving her more attention lately which could mean a dramatic send off. I hope and also don't think that will happen. So fingers crossed Jason was the one that fired the shot to save her in time and not the security guard that tackled him.
One of the funniest side characters True Blood has is Fangtasia's over glamourred, junkie of a bar maiden, Ginger. She is always good for a scream and some slapstick humour. Watching Ginger scream as she rides Pam's hot pink coffin like it's a mechanical bull was hands down the funniest moment in the whole episode. If I didn't have to put her scream into context Ginger would take the quote of the week. But my favourite quote comes from one of those Merlotte customers I mentioned earlier:
"TMZ is offering 10K for real life vamp attack video."
This may not be the funniest quote for this episode but is probably the most topical. The fact that over the last couple of years TMZ has become more than just a source for celebrity gossip for some but for certain people their primary source of 'news' or 'current events' (I use these terms loosely). I just find that hilarious. I'm not trying to be political, or take any stance on the matter; I just find it funny from a pop culture reference point of view.
Tags: True Blood, Anna Paquin, Stephen Moyer, Alexander Skarsgard, Sam Trammell, Rutina Wesley, Nelsan Ellis, Ryan Kwaten, Fiona Shaw, Deborah Ann Woll
Related Posts
Andrew Burns loves film and comics, and can be found writing about when those worlds converge. You can follow him on Twitter at @myAndrewBurns.
Comments Posted ()