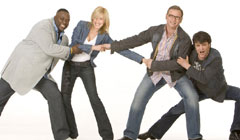 Canadian Idol Season 6: Top 4 Results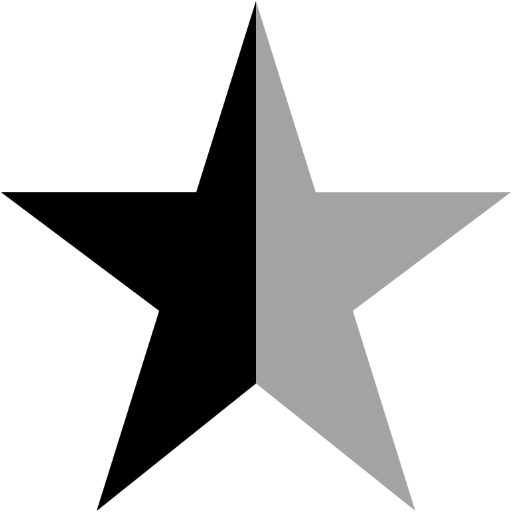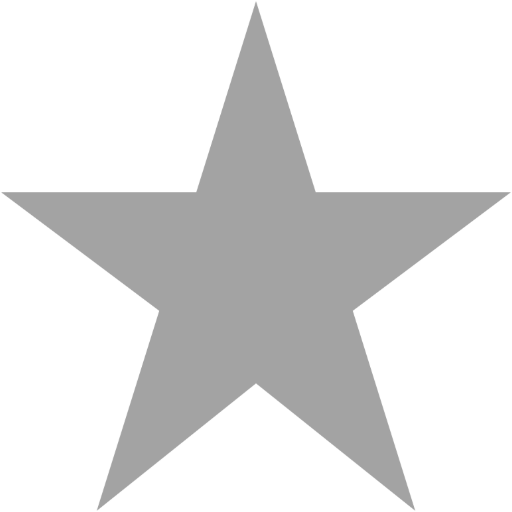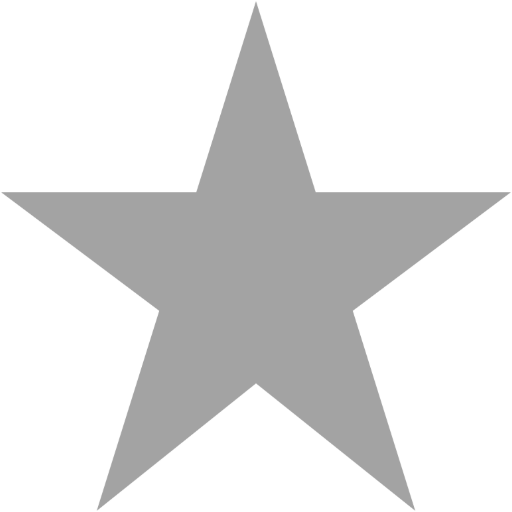 Filed under: Recaps & Reviews
Sir Ben of Orange introduces a recap of last night (you can read my much more informative one here, though admittedly mine is without video or audio) before the Group Sing.
The boys sit on stools and trade off lines of "Danny's Song" (unsurprisingly and for good reason, Theo gets the money line), and then Anne comes out and sings "Daydream Believer." Anne Murray was in The Monkees?
And we're treated to not one but two Anne Murray performances, as she also sings "Could I Have This Dance," perhaps my mother's favourite song. Nothing like a little easy listening on a Tuesday night. Then Ben and Anne have a nice little chat. I like this lady. Can we get her to host the show instead of Ben Mulroney?
Next, Jordin Sparks sings "One Step at a Time," which I unabashedly love, generic pop or no. She is so freaking pretty that it's like she's not even real. Except she doesn't sing live all that well most of the time, so I'm a little more convinced of her humanity. (I'm not knocking her talent; I saw her sing "I Have Nothing" too.) The audience, ridiculously, is more excited for Jordin Sparks than Anne Murray. Well I never. She babbles a bit at Ben and then it's results time.
All four boys are lined up on stage, and Ben gives them their rundowns on the judges' comments. These are four very attractive guys, I have to say. The judges offer various pieces of "advice" to the contestants, and then Ben announces that the Idol going home is...
Earl.
Aw. See? I said. Did I not say? I said. (Drew again looks very surprised.)
Earl immediately yells into the mic in his Earl way, "'S all good! It's been a great summer!" He sings us out with "The Joker" and tries really, really hard – embarrassingly so – to get a "train" going with the audience, but no one bites. Bunch of hosers. He finally gives up and just sings the song. Oh, Earl. Come to Vancouver and I'll shell out ten bucks to see you. I'll even do a train with you.
I think everyone else will predict a Theo/Mitch finale, based on Mitch's Maritime contingent, but I'm going to venture out on a limb and call a Theo/Drew upset. (And I predict no one will be more surprised than Drew himself.) It will be the best-looking Idol finale of all time.
Next week: Bryan Adams. Solid.
Tags: canadian idol, canadian idol recap, recap, anne murray, earl stevenson
Related Posts
Original Comments Posted (3)
ladyjbug says...
I would HOPE Canada will make it Drew/Theo. Sheesh.
Aug 27, 2008 12:37am
mandi says...
I have not been voting for a few weeks because I loved everyone almost equally, but lately I've just been torn between Earl and Drew. Now I will start voting again, for Drew and only Drew.
I can't believe I missed "Daydream Believer". BOOOO.
Aug 27, 2008 12:48am
Ariana says...
Oh and what an exciting rendition it was too.
Aug 27, 2008 1:14am
Comments Posted ()
Search SBM Archives