Canadian Idol Season 6: Top 4 Performances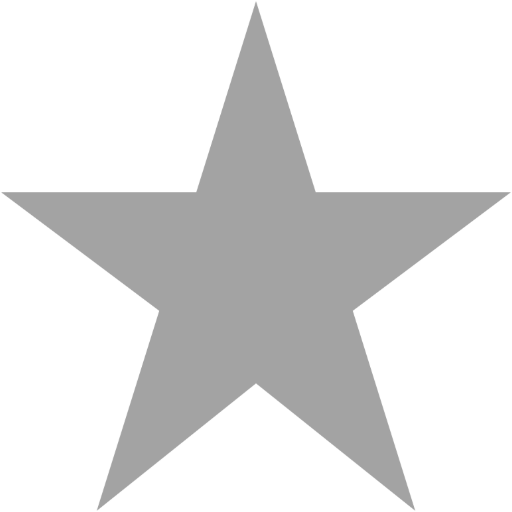 Filed under: Recaps & Reviews
I'm back! You missed me, all five of you, didn't you? Don't answer that. Big ups to Mandi for filling my shoes for the past two weeks. I'm supremely grateful.
It's Anne Murray time here in Top 4 Land. The lady is a legend! An icon! And whatever other cliché you want to throw in there! It's for good reason too – she knows exactly what she's talking about, as we'll soon see.
Ben introduces the judges and there is some inane commentary followed by Anne Murray's bio (obnoxiously voice-overed by Ben. I want to smack him so hard this season). We learn each Idol will sing an Anne Murray song followed by any song of their choice.
Mitch is first, and Anne helps him out with some breathing technique, for which I thank her. They both say hard like haird. Oh, the Maritimes. At any rate, Mitch is singing "Cotton Jenny" (a Lightfoot song Anne covered) whilst sitting on a stool and playing his guitar. It is, as usual, very Mitch-like with a cool upbeat alt-country vibe, and I did notice his phrasing was better than it has been. Ashley MacIsaac liked it.
The judges agree with me on his phrasing and say Mitch seemed very comfortable on stage. They appreciate that he took Anne's advice, although Jake calls him out for being flat off the top (Mitch agrees that he was) and Farley wants a little more angst from him. Zack says something indecipherable about Perry Como.
Those obnoxious people who do The Hills After Show are in the audience. Fab.
Earl meets with Anne, and she advises him to connect with his audience using his eyes, instead of keeping them constantly closed. Gosh, Anne Murray is just so nice. I would love to have lunch with her. Earl's doing "Killing Me Softly," which apparently Anne covered at some point. He sings it in this wild pseudo-Fugees/alt-funk style that I clearly cannot even put my finger on. But it's cool, and it is my personal opinion that Earl has grown exponentially since the start of the show. Although I suppose they all have. Some dumb girl in the audience has a sign that says "Earl, I like grandma's 2! <3" Silly rabbit, apostrophes are for possessives!
Sass likes Earl's eyes. Farley thought it was soulful, as usual. Zack... babbles, and the audience boos. Jake likes how Earl is the kind of singer who doesn't pander to his audience and instead draws them in to whatever experience he's having on stage. Yes! I concur! I never agree with Jake; how odd.
Oh my Lord, I have got to stop recording this on the Newfie channel. I just saw a Jason Greeley commercial. Save me.
Anne tells Drew that while he plays guitar (er, "gutair") very well, he tends to sing along with his guitar, sliding and drooping notes and all; she suggests that he keep his playing simple and focus on a clear, straightforward vocal. SHE IS SO WISE, YOU GUYS. Drew is singing a children's song Anne did called "Hey Daddy." It's about dragons and hippos, so I'm sold. Drew has a great deal of fun with it, and his singing is indeed clearer and stronger than it's been up to this point ("Creep" is of course the exception to anything less than complimentary I ever say about Drew).
The judges all thought it was his best singing so far, that the song choice was fun and appropriate, that Drew was comfortable, and they're appreciative that he too took Anne's advice. Zack calls Jake a Teletubby or something. Drew has amazing teeth.
Theo wears a cute hat for his Anne workshop, in which she tells him to quit it with the licks. Or rather, and I quote, to "make them tasty; make them count." Oh yes, Anne Murray just told Theo about tasty licks. And I know you're going to a dirty place with that because you're twelve. But I am not, and thusly I know it's a perfectly valid sort of thing that musicians talk about in all seriousness all the time. And no one snickers when we do. Also, she's very right: When you embellish all the damn time, no one cares anymore. But when you throw a particularly good embellishment in at just the right moment? It can change the world. Theo sings the song for Anne again, and she adorably applauds him while saying, "My goodness, you're a good listener!" She stops just shy of adding a "dontcha know, eh?" on the end of that. Oh, she is ten kinds of cute.
So Theo sings "You Don't Know Me" (Trufax: Jann Arden did this on the My Best Friend's Wedding soundtrack) while wearing a tucked-in blue button-down and dress pants. He lets Mark have a moment to play the piano and just stands at centre stage with the mic stand. It's classy and lovely and this is a beautiful song and he does it justice and Theo is going to win.
The judges love him and his phrasing and emotions, of course. Except for Zack, who wishes he was Anne Murray or something. Oh wow, there is a sign in the audience about "Theo HUNKstable." *headdesk*
Mitch's Choice: Elliot Smith's "Between the Bars." You may recall that Mitch sang Elliot Smith in his original audition, and this is exactly what I loved about him then. I like when he goes a little darker like this and isn't so Aw Shucks I Love My Hometown I Sure Gee Golly Whiz Do. Not that there's anything wrong with that. Hometowns are good. Jake thought Mitch was sharp this time instead of flat, Sass agrees with me, Farley does too but wants more, and Zack is a moron and a jerk tonight. Moreso than usual, I mean.
AND THEN. EARL. Sings The Steve Miller Band's "The Joker" AND IT IS THE GREATEST THING TO HAPPEN ON THIS TELEVISION PROGRAM SINCE THE TIME OF JACOB HOGGARD. Maybe it's because I'm overly emotionally attached to this song, or maybe it's just that awesome. But seriously, that is genius song selection. You pick something people know and love, something that's genuinely awesome, and something that fits right in your niche. By the way, Earl changes the third line to "Ben Mulroney calls me Big Earl." Overall, I'm unable to objectively judge the performance, but I'm pretty sure it was stellar. If you missed it, I'm sorry – it was groovy as hell. (Mostly unrelated sidebar: the house band on this show has comprised the exact same people for, like, ever.) I am sick of this girl's stupid "grandma's" sign.
Weirdly, the judges weren't totally into it and Jake even goes so far as to say that he felt like Earl didn't want to be here. Earl seems pretty hurt by this statement. Whatever; Ben's with me all the way – he loved it front to back. Maybe I won't smack you tonight, Ben.
Drew's doing John Mayer by way of Jim Cuddy. (I called it before you did, Jake!) But yes, "Gravity," and it's nice if a little disappointing for me, which is only because I really do love this song as done by John Mayer. Drew's vocals are pretty good, and he changes the melody and the guitar licks up enough that it's not a verbatim copy, but I personally wasn't quite ready for a cover of this song. No matter; it was good and I'll stop complaining.
Judges: Farley liked it, Zack whines some more, Jake goes all fashionista on us again and steals my Jim Cuddy moment, and Sass liked it.
Theo sings the only not completely terrible song Gavin DeGraw's ever written, "Chariot." He starts out at the piano wearing a really stupid hat, but by the bridge he's standing on top of it (the piano) and he throws the hat into the audience. Good riddance. Theo's good performance-wise, but is isn't one of his strongest vocals. Probably because he was focused on not falling on his head. The judges salivate over him some more, and all of Alberta runs to their telephones. I fear for Earl.
Who should go home? Mitch. But who will?
I miss Mookie.
Tags: canadian idol, theo tams, ben mulroney, anne murray, canadian idol recap
Related Posts
Original Comments Posted (9)
metal2000 says...
Drew's "amazing vocals" were sharp. Or flat. I can't remember now, but I do recall them making me cringe. They were in that place SO CLOSE to in tune that it's almost worse than being way off. I even skipped past part of it.
Earl was unsurprisingly solid and Theo absolutely nailed both his songs. I've never been a huge Theo fan, but I enjoyed him immensely tonight.
Mitch is occassionally good ("I Love This Town") but mostly irritating, and he should've gone home before Amberly and Mookie.
I miss Mookie's performances. If you have a chance, check out an original tune of his on YouTube that someone recorded him doing live last week at some Idol-sponsored event. It was stellar. (Too lazy to look it up and post linkage.)
Aug 26, 2008 8:50am
swishy5 says...
Farley was uber shiny last night. I just had to point that out.
Also, I thought Theo rocked it, as usual, and I finally decided I should start voting. I mean I want him to win so why not do my part. I love having a cordless phone with speaker and redail b/c I carried it around all evening voting. I am guessing Early will probably go, but am hoping for Mitch.
Aug 26, 2008 12:46pm
mandi says...
Hehe, "Early".
My favorite part of the whole night was Ben, at the beginning: "four guys doing Anne Murray... Songs!" I nearly fell off the couch, I was laughing so hard.
I only half watched last night, so I have no critical input. However, my love for Drew remains as strong as ever. I hope he wins.
Aug 26, 2008 1:00pm
Ariana says...
@ Paul: I never said Drew's vocal was amazing! But as for the "almost in tune" thing... Ryan Adams, anyone? Also didn't think Theo nailed the second song vocally, and we all know he's capable of it, so that's a big "meh" from me.
@ swishy5: I always stop voting around this point because at this point it really doesn't matter who wins. But Theo is going to. :D
@ Mandi: That joke was so incongruous with Ben as a whole that *I* nearly fell off my couch too. It was funnier the second, third and fourth time around, for some reason. (Yeah, I rewound it a few times. Sass's reaction was my favourite part.)
Aug 26, 2008 2:18pm
ladyjbug says...
I'm going to have to play devil's advocate here. I just watched all of the performances and Earl looks like he was bored. His voice was good, but his stage performance had the look and feel of someone who is burning out from the competition. Bummer for him. I think he has another week left, but I won't be heartbroken if he goes. It looks like he needs the break.
Nevertheless, Mitch was the worst one tonight, and he admitted that he was off-key. I hope he goes, even if he is cute.
Love Drew and Theo. They better be safe! I grew up with that Hippo in the Bathtub song!!!
Aug 26, 2008 2:29pm
swishy5 says...
Theo must win so that his cd comes out right away!
I forgot to mention before, but during the show some commerical kept playing (I think Safeway) that was totally using an Anne Murray song. It made me smile.
Aug 26, 2008 5:15pm
Ariana says...
@ ladyjbug: Heh, I think that's just how Earl looks when he opens his eyes.
Aug 26, 2008 5:34pm
mandi says...
Was it a joke? I honestly thought he screwed up and then heard what he said and fixed it. It doesn't seem like the kind of joke a person would purposely make about Anne Murray.
Aug 26, 2008 5:59pm
Ariana says...
The fact that he maintained a straight face through it leads me to believe it was premeditated. When he comes up with a joke on the spot, he can't contain himself. He always looks like he has to pee when he makes a funny.
Aug 26, 2008 11:21pm
Comments Posted ()
Search SBM Archives