Canadian Idol Season 6: Top 2 Performances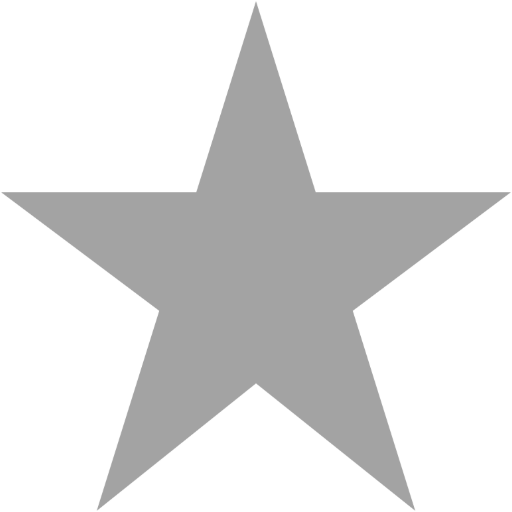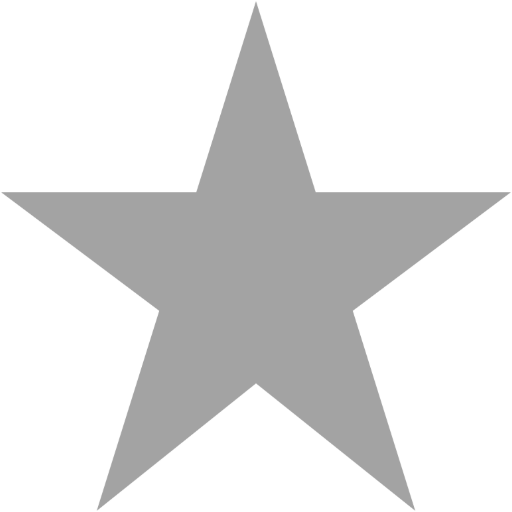 Filed under: Recaps & Reviews
After all this time and all these recaps, we are finally, finally, down to two. I am so irate at CTV for moving the results show to Wednesday. What, I ask you, could possibly be the purpose of this, other than to make all the loyal viewers mad and confuse any new viewers who might tune in only to the finale? And interfere with my Hanson tickets?
DO NOT JUDGE. It is my birthday present to my 14-year-old self, ten years late.
After the requisite recap of Theo's and Mitch's journeys to this point, we're treated to the usual blathering from the judges, and then Ben introduces the two finalists. I must say I never saw Mitch making it this far. I also must say how much better Theo's looking now compared to his pit-stain days of yore. It's at least 90% the hair.
John Legend is the mentor this week. I have no opinion on John Legend other than that he bores me. And that I'm glad they didn't make him turn up at this particular show, because there's no way I'd be wanting to jet off to Toronto the morning after the VMAs. Wait... Is that why they had to shift the results to Wednesday? So John Legend and Mariah Carey could have a day to recover?
Mitch is up first; for his choice, he'll be singing Gordie Sampson's "Paris." John Legend boringly wants Mitch to stretch himself as an artist. Mitch, as you know, is very nasal, and it's super distracting in this performance especially. But nonetheless, it's honest and sweet and those who love Mitch will love it.
Jake thinks Mitch's dynamics were great, and Sass concurs, on the dynamics of both the sound and the emotion. Farley says Mitch made it sound like he wrote the song himself, and Zack and his ugly jacket think Mitch has been good at staying true to himself and goes back to his default Paul Simon comparison, but also calls Mitch out on his vocal scoops, to which I say YES, THANK YOU.
Theo gets his John Legend session, and we learn that the Idols actually got to travel to New York for the workshops. John challenges Theo to figure out his sweet spot – what type of artist he really wants to be and what kind of album he wants to make. Theo's chosen "Good Mother" by Jann Arden, which if you're Canadian, you love. Right off the top, I can tell this is going to be one of my favourite Theo performances. I like the simplicity of his accompaniment (piano, as usual), and he keeps the vocal theatrics to a minimum, though even when he does let them leak in, it's still a bit too much for my taste. I think it's his training – when he takes it into the operatic place, I'm jolted out of the singer-songwriter vibe he's been setting up through the rest of the song. It's incongruous. Nonetheless, his performance is beautiful, simple and heartfelt.
Sass and Farley think it was beautifully sung, but Zack says he could feel Theo's nerves coming through and it seemed like he played about half as much on the piano as he meant to. (I don't completely disagree, though it worked to great effect.) Jake takes Zack's comments further and says he thought it would have sounded great even if there had been no accompaniment whatsoever.
Heh. Ben comes out to do the numbers, and Theo surreptitiously wipes his hand on his jeans before giving Ben the Secret Canadian Idol Handshake. Theo is a sweaty guy, people.
Mitch is back doing his potential single, "Where We Begin." It is not an interesting song. Nor does Mitch sing it particularly well. It sounds like the song you always skip over on a Dashboard Confessional album. (I'm going to continue to make that comparison as long as Zack falls back on Paul Simon.) There are a couple of shirtless guys in the audience with "GO MITCH" painted on their chests. Oh, sports fans.
Farley seems to have liked the power with which Mitch sang the song, and Zack concurs. Jake, however, doesn't think he sold this song as his own. All Sass says is she wants to know how anyone could not love Mitch. Insightful.
Theo's potential single is called "Sing," and it's prettier and more interesting than Mitch's. I don't know whether to blame the songwriters or the singers for that, but I do know that it puts into stark contrast the difference between these two guys, in terms of both readiness for a music career and radio-friendliness. I mean, this isn't groundbreaking as far as Idol singles go, but I could see it getting decent airplay, especially in Alberta.
Zack thinks it was completely convincing. Jake takes this moment to tell us that neither potential single are favourites of his, like WAY TO CRITIQUE THE COMPLETELY WRONG THING, idiot. You work for the very people that handed them this drivel to sing, and you're going to call them out on it? It's not their choice! Agh. At any rate, Sass thinks it was killer, and then Farley says something about the wide array of comments from the judges, and blah-blahs about how amazing Theo is.
Ben, Telus product placement, blah blah. Theo is a gentleman. Someone in the audience has a sign that says something about Alvin & The Chipmunks... Simon and Theodore... I don't know. I think it might be implying Mitch is a chipmunk. Jully Black nonsense with Mitch, and then Ben tells us that the guys will be getting some help from Hedley with the Judges' Choice songs, but in what capacity I know not. So that's... great? (I won't lie. I've paid money to see Jacob Hoggard live and shirtless.)
Turns out Hedley, including Jacob and his Steve-Carell-as-Evan-Almighty beard (seriously? Unrecognizable), is (are?) doing a little mentoring for the boys. What's his noggin, the one whose name I don't know, has got some seriously greasy Scott Stapp hair going on. But on the upside, Jacob looks less drugged out than he has for quite some time.
The judges have picked Bread's "If" for Mitch, and I'm sorry, but I was too distracted by Hedley's various follicular issues to notice what, if any, sort of "mentoring" they offered him. It's mostly pretty, but he totally cacks the last note, oops. HEY SEBASTIAN HI THERE.
Jake congratulates himself and the other judges on their choice, and then says Mitch hit the last note "the way it was meant to be hit." I... what? No, yes, ok, this is good. I'm back to hating every word coming out of Jake's mouth. All is well; the universe makes sense again. Sass says something about pitch rhyming with Mitch, and Mitch says he's calling his first album Pitchy Mitchy. HA! Good one. Ten points for Mitch. I do love some good self-effacement. Farley also liked the last note. I begin to question my hearing. Zack is proud of Mitch or something.
More Jully nonsense with Theo. I like her dress. I don't like her laugh.
Finally, we're nearing the end of the night. Theo has his moment with Hedley. I'm warming up to the beard. The judges chose Foreigner's "I Want To Know What Love Is" for Theo, and once again, he's seated at the piano. It seems he's afraid after last week's "When You're Gone" debacle, although I did like when he played guitar that one time. I would think on a night when he's singing three songs, he could have changed it up for at least one of them. Regardless, he sings the song as you would expect – soulfully and very well, and not least of all, theatrically. He messes around with the melody considerably less than he usually does, for which I am grateful.
Sass didn't care for the arrangement, but loved his performance. Farley agrees. Theo's grin is still cute. Zack didn't think he was as in the song as he was the others, and I would agree, but he does think Theo's the best male vocalist they've ever had on the show. I was about to disagree, but then I ran through the previous seasons in my head, and... yeah, he's probably right. I'm not talking about Jake anymore.
Recap of the recap: Mitch is Mitch and Theo is Theo. Vote as you will, or not. Theo is going to win.
Tags: canadian idol recap, canadian idol, theo tams, mitch macdonald, hedley
Related Posts
Original Comments Posted (3)
metal2000 says...
Mitch continues to be out of tune way too much in every song. I could never see him live and not feel like I'd wasted my time and money.
Is that mean? Maybe. But c'mon. If you're a singer, you should sing in tune. The notes shouldn't be hard if that's your job. Ugh.
At least Theo has an unquestionably solid voice.
Sep 9, 2008 2:03am
swishy5 says...
I am so very scared of the East Coast that I voted a lot for Theo. I totally forgot he was the sweaty guy until he brought it up at the end. His hair is amazing these days, I think he gets it cut daily.
I haven't watched the whole show yet, I just came in during one of Theo's song and I actually forgot who the other person in the top two was.
Jacob can rock the beard, strangley enough.
William and I had a little conversation about Theo and his singing "Good Mother". We decided that Theo and Theresa Sokyrka are the same person (except he does piano while she does guitar, he can do pop better while she can do jazz, and he is a boy and she is a girl).
Sep 9, 2008 12:44pm
Ariana says...
Except I would actually listen to Theo of my own free will, and there is no amount I could be paid to sit through an entire Theresa Sokyrka song, DEAR GOD am I glad she is no longer on this show.
I totally meant to mention in my recap that Theo brought up the sweaty thing after I did. See, to me, he will always be The Sweaty Guy.
Sep 9, 2008 9:59pm
Comments Posted ()
Search SBM Archives