Canadian Idol Season 6: Top 2 Results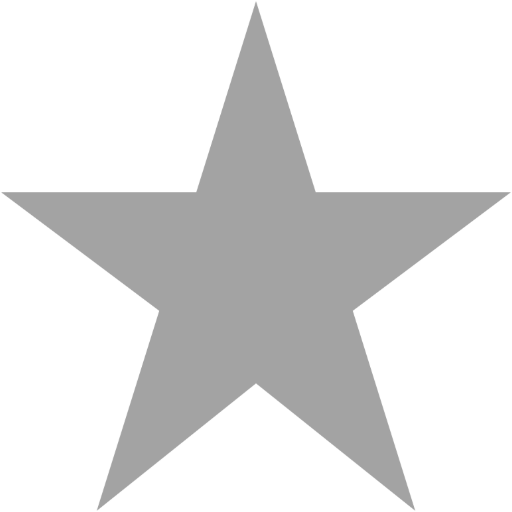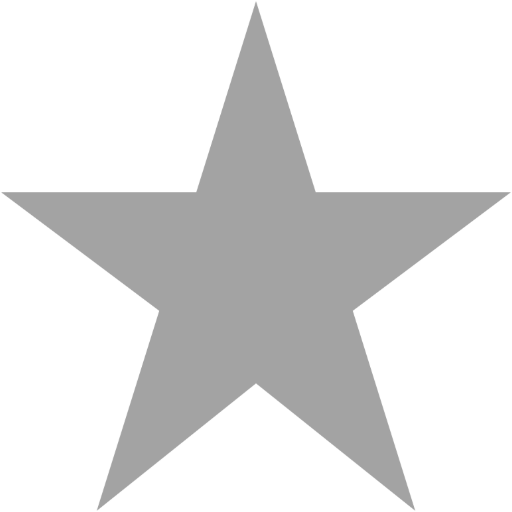 Filed under: Recaps & Reviews
In an opening that may or may not be a lame tribute to this season of American Idol's boxing-themed finale, the camera zooms in on Theo & Mitch standing against a blackened background, which suddenly illuminates to reveal the audience.
And here we are; settle in for two hours of performances that may or may not have anything to do with anything the rest of this season was about, two hours of Ben Mulroney awkwardly blabbering and twitching, two hours of medleys. Yes, and some results, eventually, maybe. Oh boy, I can't wait for this to be over.
The Top 10 gets the top of the show. Oh hey, I totally forgot about Katherine. And Adam, by the grace of God. I can't figure out what the theme of the medley they're doing is, but they cycle through all of these:
Bryan Adams's "Can't Stop This Thing We Started" (all together)
Bo Diddley's "Who Do You Love" (Adam, though whose version he's doing is beyond me)
CCR's "Down on the Corner" (Sebastian, oh how I have missed thee)
Linda Ronstadt's version of "When Will I Be Loved" (Amberly)
The epic Phil Collins classic "You'll Be in My Heart" (Mark Day)
Joe Cocker's "Feelin' Alright" (Earl, who comes out on a skateboard)
Heart's "Crazy on You" (Katherine, because she can sing nothing but Heart, I guess)
James Brown's "Papa's Got a Brand New Bag" (Mookie, HI MOOKIE)
Joel Plaskett's "Nowhere With You" (Mitch)
Elton John's "I'm Still Standing" (Theo, wearing stupid yellow Kanye glasses, and messing up the lyrics)
Lenny Kravitz's "Are You Gonna Go My Way" (Drew)
I don't know. "Pick the most obvious, lame song you can"? Was that the theme? Whatever.
Ben tells us four million votes were cast on Monday night, then introduces and interviews the judges. Jake couldn't be bothered to do up his bow tie. Season-long recap, commercials, various Degrassi stars and MuchMusic VJs in the audience. And Hedley (featuring Jacob Hoggard's beard) singing "Old School," their new single, which I happen to quite like.
You know what? *steps up on soapbox and clears throat* I have a problem with people who discount Hedley because Jacob was once on a TV show. What is that? It's snobby, is what it is. Snobby, and ridiculous. These guys, I can tell you from experience, put on a great live show and they're talented in a very real way. Jacob Hoggard brims with personality and natural charisma. They're not even that generic, as far as radio-friendly pop rock/"punk" goes. It's solid, inoffensive ear candy. What's not to like? Embrace it; the children of Canada have, so why not you?
(I'm done now.)
We check in with Port Hood, where people are screaming and talking funny, and Mitch's uncle is there all the way from Michigan (Ha! I almost typed Mitchigan). He tells us about how every Monday they drive across the border to Windsor to vote for Mitch. Now that's dedication.
Jully Black sings her new single in a hot, white, strapless minidress and some serious shoes. They better watch that camera angle, 'cause that is A LOT of thigh. She is (predictably) awesome.
Over to Lethbridge now, where people are screaming for Theo and talking normally. Ok, I know this is a really unflattering thing to say, but occasionally, when Theo gets really squinty and smiley, he reminds me just a titch of the alien bug in the Vincent D'Onofrio suit from Men in Black. Tell me I'm not the only one.
John Legend graces us with his presence in order to sing prettily and boringly, backed by like, a 20-piece band. I would care so much more if at least he would play the piano, because he is way more compelling at that. John seems very tired. I bet it was the VMAs what did him in. That Jordin Sparks, man. I bet she can party. (No idea what I'm talking about? You're better off.)
Ben and Leah Miller pimp SYTYCD Canada (WHICH STARTS TOMORROW – BE WATCHING), and oh look here, some of the judges are along for the show, including Blake "Nobody Does My Jump Like Me" McGrath, Jean-Marc "Frenchie" Genereux, Tre "How She Move" Armstrong and Rex "Holy Shit It's Rex Harrington" Harrington.
Mariah Carey. Bathroom break! Oh, I'm kidding, take it easy. I wouldn't want to miss her very talented backup singers. She's singing "I'm That Chick," and it's a good thing her dancers are working so hard, because she isn't moving anything more than her knees, her right hand and her mouth. And I mean, fair enough; Lord knows I couldn't go anywhere on five-inch stilettos.
I feel so bad for Mariah that they let Ben talk to her. He is such a creeper.
Oh great, she's singing again. "We Belong Together," and I think something is wrong with her. Like maybe she's sick, or she just got out of recovery after plastic surgery or something, but she's moving and talking slowly and gingerly, and has a rather pained look on her face. Maybe she's allergic to Ben.
Special presentation of Farley And Ben Go To Malawi. Inspiration abounds. Special Inspirational Song from the Idols: Five for Fighting's "World." They are not blending well at all. Ben plugs UNICEF.
Brian Melo, still kicking his legs around uselessly and wearing stupid hats. His teeth are very white. He sings his new single, "Back to Me," and does a fine job, but I... really haven't missed him lo these many months. This is not a guy with a whole lot of star power. This is a guy with ugly pants.
Now, a tribute to music and diversity in Canada, set to City and Colour's "Comin' Home." The judges and Idols and Ben all get to put their two cents in. It's interesting that they sort of break down the concept of regional voting, and actually manage to put a nice spin on it.
Top 10 again, singing Daughtry's "Home," because it's all about home, see? Sebastian doesn't know the words. And why would he? But it's ok, because no one else knows their harmonies, and really, which is worse, I ask you.
The judges wax poetic on Theo (summary: Theo is awesome), and we recap his pit-stained audition. In footage I haven't seen before, we see Zack ask Theo why he hadn't auditioned before, and Theo responds that he wanted to wait until he was mature enough and ready to handle the competition. Zack scoffs at this, saying his odds of winning are so slim; why would he think he would go all the way the one time he comes out? HA! Theo plays a bit of "Weak in the Knees" for us, and he is going to win (which I realize is no longer a bold statement at this juncture).
The Mitch recap, in which we see Sass's audition comment that he's "the kind of guy who sneaks up and wins this thing." The judges talk about why Mitch is so endearing. Mitch does some of "Love This Town," of course. It is really pretty.
The boys sum up their Idol experiences for us in a video package, and they are adorable and excited to be here. For their final duet, they're singing Blue Rodeo's "Hasn't Hit Me Yet," with Mitch on guitar and Theo on piano. Seriously, can we get Jim Cuddy in to do some mentoring next year? I would desperately love to see a Blue Rodeo theme week. I mean, if you can't do a Blue Rodeo song well, you have no business being on this show. But Mitch and Theo's performance: despite the fact that their voices have nothing to do with each other and just don't naturally blend (through no faults of their own), they both sing solidly and do the best they can. It's like watching the Davids duet on this past season of American Idol.
And now, finally, finally, after I don't know, a million shows and at least ten times that many SYTYCD Canada commercials, we're here at the results... almost. First Ben throws it to the judges: they say nice things (you're shocked, I know), and Zack calls Theo the winner. Theo's left leg is bouncing uncontrollably, as it does when he's nervous.
Ben announces the Idol Top 3 Tour. Hmm, should I go? I don't know; I'm torn.
Rundowns of last night's performances and the judges' comments.
Babbling.
Long, drawn-out pauses.
Two nervous boys.
Lethbridge: ready? Port Hood: ready?
The next Canadian Idol is...
Theo Tams!
He pulls a Benji Schwimmer and cries and holds his face and can't believe it. The confetti rains down, and Ben asks Theo for his acceptance speech and thanks Mitch for being an awesome runner-up, then throws it to Theo to sing... well, "Sing." Which, I will begrudgingly admit, is maybe the least crappy Canadian Idol single ever.
I just want to state for the record that I started mentioning Theo as my preferred winner during Top 10 week, and stated in so many words that he would win at Top 8. That's it; next year, I'm starting a pool.
I thank my lucky stars that they only run this thing once a year. I need a nap.
Tags: theo tams, mitch macdonald, canadian idol, canadian idol recaps
Related Posts
Original Comments Posted (5)
mandi says...
I looped "Sing" and the new State of Shock single ALL day at work today. It may have frustrated the other people in my office, but that's okay. They frustrate me sometimes too. My point: from half-listening to Monday's performances, I thought I liked Mitch's potential single a lot more, but it turns out I'm obsessed with this one already.
Sep 12, 2008 1:23am
ladyjbug says...
I was wondering what the theme of the lame medley at the front was too. Your guess was as good as my "songs that these people will sing at Irish pub open nights when no one cares about them any more" theme. In my opinion, Katherine CAN'T sing Heart. She sounded terrible.
I am happy that Theo won. He deserved it. Chalk another one up for Southern AB!
Sep 12, 2008 3:32pm
Ariana says...
Yes, I do believe we -- er, they can claim fully half the Idol winners.
Sep 12, 2008 6:42pm
swishy5 says...
I should tally up the numbers to figure out which province has the most talent, Alberta and Ontario definitely went up this year.
Theo's reaction was very Benji like. I miss Benji.
Hedley is amazingly awesome in live shows. I sometimes forget Hedley is connected to Idol. And I am still not used to people calling "Old School" a new song as I have been listening to it since sometime in 2007 when the cd came out.
Sep 13, 2008 3:26pm
Ariana says...
It's a new single, which is different from being a new song. :P
Sep 13, 2008 8:45pm
Comments Posted ()
Search SBM Archives