Interviews with big names and up-and-coming talent from the movie, television, music, and comedy worlds.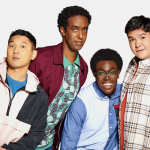 Posted by: Andrew Lizotte • February 15, 2021 @ 7:53pm
The most interesting part of any TV series is the second season. The show runners know what they like, what they don't, what works, what they can add, what the audience loves, and what they can make bigger. The voice is now stronger and more focused. A shot gun blast becomes a laser.
Don't get me wrong, the shot gun blast is fun.
Posted by: Paul Little • September 20, 2018 @ 2:02pm
The UK is home to a plethora of comedy panel and game shows. From QI to Would I Lie to You? to Mock the Week -- and seemingly hundreds more -- there are so many opportunities to catch some of your favourite UK-based comics (with the occasional Canadian, American, or Aussie thrown in) regularly on tele.
Posted by: Andrew Lizotte • September 18, 2018 @ 11:02am
Folks, it's the week of JFL42! Living in Toronto, this means I get to go to comedy "space camp" and interview some of my heroes. First up on that list of heroes is Maria Bamford.
Posted by: Paul Little • April 1, 2016 @ 9:05pm
Vancouver comic Erica Sigurdson has been a mainstay in the Canadian comedy scene for well over a decade now.
Posted by: Tony Hinds • July 20, 2015 @ 7:54pm
Comedian Mike Wilmot has one of those faces that can't help but make you smile. Many Canadians will know Wilmot best from his appearance on CTV's Corner Gas as Brent's big city cousin, Carl.
Posted by: Tony Hinds • July 8, 2015 @ 9:08pm
Comedian Ronny Chieng jokingly describes himself as "down to earth," despite having won international comedy awards and sold out shows all over the world.
Posted by: Paul Little • May 7, 2015 @ 8:53pm
Joel McHale is known for his hilarious commentary on the craziness that is pop culture on E!'s The Soup, and of course his lead role as Jeff Winger on the cult comedy, Community, formerly on NBC and now available on Yahoo! Screen.
Posted by: Tony Hinds • May 6, 2015 @ 6:38am
You may recognize Sue Smith from her hilarious spots on Best Week Ever, I Love the 2000s, and 40 Greatest Viral Videos on VH1.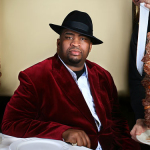 Posted by: Tony Hinds • April 30, 2015 @ 2:46pm
Patrice O'Neal, one of the greatest comedians of all time, passed away in 2011, only a week before his 42nd birthday. A true comic's comic, O'Neal's legend-status was cemented in his early 30s, but mainstream popularity was never his goal.
Posted by: Paul Little • April 20, 2015 @ 8:38pm
Comedian Tommy Tiernan has been a favourite around the world -- a guaranteed hit despite not being a known entity in the capital of entertainment, America. His current tour, dubbed "Out of the Whirlwind", began in Ireland last September, and included 14 straight sold-out dates in Dublin in January.
Search SBM Archives