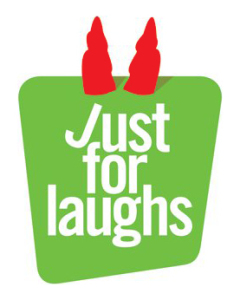 Just for Laughs Preview: 3 more performers to catch in the festival's second week
Filed under: Festivals
As the second week of Montreal's Just for Laughs Festival rolls on, there are still a host of amazing shows on the horizon. As we've said before, this festival continues to bring in some of the best comics in the world, and we've got three more that you definitely don't want to miss should you be in Montreal for the festival this week. (And frankly, if you're nowhere near Quebec right now, and these guys happen to come to your neck of the woods in the future, you'd be doing yourself a disservice by not seeing them perform.)
We still have plenty more interviews to post up on ShowbizMonkeys.com over the next few days with many other Just for Laughs performers, so keep checking back for those, as well!
Louis C.K.
Hands-down, Louis C.K. is one of the best comics working today. In fact, I'd argue that he's at the absolute top. His stand-up comedy is intelligent, honest, boundary-pushing, and most importantly, incredibly funny. Watch his comedy specials, such as Chewed Up and Shameless, and you'll quickly see why he's the benchmark for stand-up these days. But besides being a brilliant comedy mind, he's also a workhorse, putting together a completely new hour-long set every year. He also stars in, produces, writes, directs, and edits his own comedy series on F/X, Louie, which is one of the best shows (comedy or otherwise) seen on the small screen in recent memory.
Louis is doing two sold-out stand-up shows on Thursday night (July 28th) at the Just for Laughs Festival, and will also appear Friday "In Conversation", discussing his F/X series amongst other things. Shockingly, there are still tickets available for his Comedy Conference appearance, so if you're in Montreal, snap them up while you can.
Chris Hardwick
It's hard to believe Chris Hardwick has been around as long as he has, given his boyish good looks and pop-culture knowledge, but the self-described nerd -- who both runs the nerdist.com website and hosts its companion podcast -- is a veteran of television and comedy. Originally know for hosting TV shows like Singled Out and Weird Science (he continues to host G4's Web Soup) and being a part of the musical comedy duo Hard 'n Firm, he's really started getting noticed for his stand-up comedy over the last few years, appearing on John Oliver's New York Stand Up Show, The Benson Interruption, and late night talk shows.
Hardwick brings his nerdy but cool act to Just for Laughs all week, including several "Talk of the Fest" apperances, "Eugene Mirman and Pretty Good Friends", "A Tribute to Nerds", and a live taping of "The Nerdist" podcast. There are lot of opportunities to see this hilarious chap, so don't let them all pass you by!
Craig Ferguson
Lost in the shadow of the late night wars last year -- where Conan O'Brien, Jay Leno, David Letterman, and even Jimmy Kimmel made headlines left and right -- was the longtime host of CBS' The Late Late Show with Craig Ferguson. And he probably liked it that way. Slowly but surely, Ferguson has made himself a nice little home on late night, consistently bringing audiences off-the-cuff moments, silly sketches, real conversations, and a ridiculously cheesy and over-the-top robot skeleton sidekick. Nowhere on television can you see what The Late Late Show is doing every single night. Of course, Craig is also an accomplished actor, director, and of course stand-up comedian, appearing across North America during time off from the show. He's smart, silly, crass, sincere, and just plain entertaining, which not only works on television at 12:35am but also on the stand-up stage.
Craig Ferguson's "International House of Comedy" show goes on twice on Saturday, June 30th.
Tags: Just for Laughs, Louis C.K., Craig Ferguson, Chris Hardwick, Nerdist, Louie, The Late Late Show, Montreal, comedy festival, JFL2011
Related Posts
Paul Little is the founder and Managing Editor of ShowbizMonkeys.com. When not interviewing his favourite musicians and comedians, he can also be found putting on and promoting music and comedy events with The Purple Room in Winnipeg, or co-producing the live comedy game shows Pants on Fire and The Great Patio Showdown. (@comedygeek)
Comments Posted ()
Search SBM Archives