TIFF Interviews: Canadian Directors Deborah Chow, Katrin Bowen, and Ingrid Veninger
Filed under: Interviews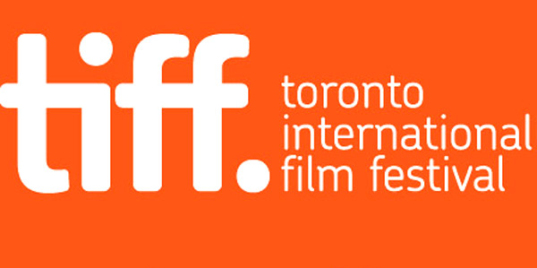 During the final days of this year's Toronto International Film Festival, I had the opportunity to speak to three Canadian women, all at the festival promoting their feature directorial debuts: Deborah Chow (winner of the Skyy Vodka Award for Best First Feature by a Canadian Director), Katrin Bowen, and Ingrid Veninger. I conducted the interviews with the hope of uncovering a commonality of identity amongst these three women -- as Canadian filmmakers or female filmmakers or Canadian female filmmakers -- but this simply was not the reality. What I found instead were three unique filmmakers who each had completely different comprehension of the medium, both in what it should convey and how it should be conveyed. While not fitting into the neat prefab framework I'd hammered together, I found the diversity refreshing and inspiring.
Deborah Chow, The High Cost of Living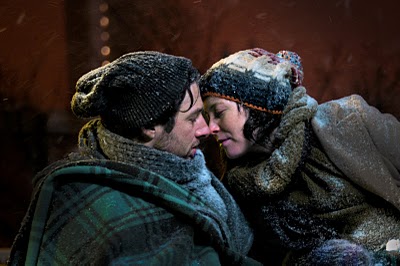 Deborah's voice is melodic but self-assured, lower pitched than average with a caramel smoothness that seems designed for enticing late-night voiceovers. Her wild dark hair and the thick charcoal liner circling her confident eyes give a certain edge to her delicately proportioned face. Her manner is friendly and modest -- instantly putting others at ease. It is difficult to imagine this willowy young woman commanding a set. However, appearances can be deceiving. Deborah produced what is likely one of the most polished and well-conceived directorial debuts I've seen in a long time. Though she admits it was not always easy. "You walk onto a set and you're not this six foot tall guy who's immediately going to command authority. You feel like you have to prove yourself over and over again."
The High Cost of Living tells the story of Henry (Zack Braff), a dealer of pharmaceutical drugs, who accidentally hits a pregnant woman with his car late one night and then flees the scene. Searching for a way to ease his guilt, he tracks down the woman he hit, Nathalie (Isabelle Blais) a conventional Montreal housewife. He discovers that while she is physically unhurt, the baby died (though she still carries it inside her) and, as a result, she is psychologically wounded. While Henry keeps his involvement in the accident a secret, the two develop a surprising and intimate friendship. The fascinating aspect of this film is certainly the characters, and in particular Henry. As described by Deborah, "What I was trying to do is create a character that wasn't black and white; that would be complex in that the audience wouldn't just be able to hate him. He's basically a good guy that did a bad thing."
During the first part of the decade, Deborah produced a couple of shorts but then appears to have taken a long hiatus from film until now. She explains that The High Cost of Living spent five years in development -- she meticulously honed the script while seeking the ever-elusive funding for the project. "With the money that's involved and the people that are involved when it's a feature, it's a matter of convincing people to take that leap of faith: I can do this, trust me with millions of dollars. Well, it wasn't that much but it was still a lot of money."
In addition to wrangling the required capital, it is also often difficult to convince an established actor to sign on to a project with an unknown director. Deborah said, "I didn't think we had a hope in hell of getting Zack (Braff)." However, Braff was enthusiastic about the project. He was partially attracted to it due to its similarity to a Danish film, Open Hearts which also depicts two characters forming a relationship in the aftermath of a tragic car accident. A matter of fact, he planned to remake the film for American audiences as his immediate follow up to Garden State. While unfortunately he is still struggling to make that film, it gave him a keen understanding of his character in High Cost. Deborah remarked, "He was one of the few people who understood everything I was trying to do and his role in it."
So inevitably the question every filmmaker must face is "What's next?" Deborah smiles. "The one nice thing about taking five years to get one film made is that I had a lot of time to develop other stuff." Though she did not disclose plot details, she revealed that there would be a "fantastic element" (ala Pan's Labyrinth) but that nevertheless the film would not "lose sight of real drama and characters." I for one am excited to see what comes next out of this young filmmaker -- I have a hunch she's just getting started.
Katrin Bowen, Amazon Falls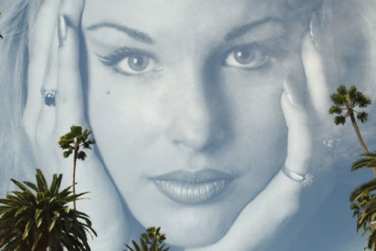 One senses almost immediately that Katrin is a woman who knows exactly what she wants. Despite growing up in a demure Mennonite community in rural Alberta, she exudes a street-wise worldliness. At age seventeen Katrin headed south to Hollywood, CA. Responding to a casting call for six-foot tall women to appear in a kick-boxing movie, she began a heady eight month career acting in several low-budget films for the notorious Troma Entertainment. "I was always fascinated by fame, but even when I got a little taste of it . . . I felt really horrible inside. I actually went back to university (at Berkley) and studied anthropology," recalled Katrin. It is this experience, and more specifically the experience of a close friend and mentor of hers, B-movie actress Lana Clarkson (who was found murdered in the home of famous music producer Phil Spector in April of 2003 -- a crime for which he is now imprisoned) that inspired Amazon Falls.
The film centers around Jana (April Telek), an aging B-movie actress who, despite her failure to book parts and the imminent approach of her 40th birthday, refuses to face the reality that she will likely never become a star. Her one claim to fame is an infamously degrading appearance in a cult film from many years past. While she clings to her dream, she works at a bar alongside other aspiring actresses to pay her rent. When several aspects on her life simultaneously go awry (her boyfriend is cheating on her, a friend/coworker lands a role she was up for) she begins a gradual descent into madness. "People say you have to have a dream. What does that do you?" Katrin asked.
For many years Katrin had considered making a film inspired by her year in Hollywood, however, Amazon Falls was not the film she originally set out to make. When funding for that venture suddenly disappeared she scrambled to find an alternative project in order to take advantage of the already assembled crew. "I felt like if I don't make my first feature, I never will. I felt jinxed or something." So Katrin, building on a vague concept, scripted (along with Curry Hitchborn) and produced a fully-fleshed out feature film in three weeks. They paid the cast and crew in shares as opposed to dollars, hoping that the film would have some margin of success, no matter how unlikely that seemed at the time. "We made a very low budget movie. We shot it for next to nothing in twelve days and we had no idea that we would get in (to TIFF). Just the fact that we're here is crazy."
One of the most remarkable aspects of the film is former Miss Canada and model-cum-actress, April Telek. Her performance, as Katrin so aptly put it "will make your skin crawl." This is both attributable to her wholehearted commitment to realizing the character and the oh-so-close resemblance between the character and herself. While casting the role Katrin said, "I needed someone who's Hollywood glamour but isn't afraid to get ugly." As the film's climax approaches, April removes her girdle and takes off her wigs, revealing the middle-aged, slightly plump woman underneath. It is a moment that will make you cringe and rejoice at once.
In the wake of Katrin's success, she came into contact with Lloyd Kaufman, founder and head of Troma Entertainment who asked if she would be interested in directing a B-movie for him. As she reenacted her response, Katrin used her hands emphatically. "I would -- cause I'd turn it on its head and have some fun with it!" I, for one, hope she does.
Ingrid Veninger, Modra
By far Ingrid Veninger is the most fiercely independent of the three filmmakers. On describing her attitude towards filmmaking she said, "Some people are in it for the money, for the glory and for the glamour... There's a very impersonal way of doing it, I've always done the opposite." And Modra, her first feature as the sole writer/director/producer, is anything but impersonal. Her daughter (Hallie Switzer) and extended family in Slovakia account for the majority of cast members, meanwhile her husband performed the film's sound recording. "So obviously this has been a real family affair," quipped Ingrid.
Ingrid is a sinewy and petite woman, her dreadlocked hair wound into an intricate up-do. As she emerges from her film's final TIFF screening she wears an exuberant smile as she firmly shakes my hand. Beside her is a good-looking young man in his late teens, Alexander Gamal, who co-starred in the film alongside Ingrid's daughter. He is confident and friendly, though a bit stiff in the way young people are when they want to be taken seriously. As we sit down at one of the few clean tables in the mall food court beneath the theater, Ingrid remarks that Alexander is one of the only cast members not related to her. She described what appealed to her about him: "I liked how he had bad skin and that he bit his nails and that there were these interesting levels to this fairly hunky guy... There's this lady killer, but also there's this vulnerability. Also, he had a really interesting chemistry with my daughter."
Alexander plays the character of Leco, a Canadian high school student whose mother has recently passed away leaving him in the care of his distant, workaholic father. Lina (Switzer) is planning a summer trip to visit her Slovakian extended family along with her boyfriend. When she is unceremoniously dumped the day before leaving, she invites an acquaintance, Leco, to come instead. Immersed in the culture of the small village of Modra, the two toy with romance but gradually find that they have little in common. However, their relationship leads them both to self-discovery in that uneasy time between adolescence and adulthood.
At times the film's dialogue seems remarkably authentic. "I would bounce lines of dialogue off my daughter and I would be able to gauge how true the lines were. She was really a truth meter for me. I would be able to gauge the rhythms and the tones of how seventeen years olds really talk," said Ingrid. With her husband, daughter and Alexander in tow, she embarked on a five week shoot in Slovakia. Due to its limited production capital the film had only a skeleton crew, but Ingrid saw the silver lining. "I think it's a huge benefit of low budget to have the flexibility to be really spontaneous." Though there were moments of spontaneity the film remained tightly scripted. "There was very little adlib or improvisation," said Ingrid. However, when scripted scenes failed to ring true, she would sometimes quickly rewrite the dialogue to better suit the actors, all of whom were non-professionals. "I would have to let go of preconceived ideas and lift off to something I don't really understand and I don't know if it's going to work and I'm really taking a risk but it could actually be a discovery that makes the film better."
The film fared well at the festival and even landed a distribution deal with Mongrel Media. But perhaps the greatest of achievement of Modra is the experience it provided to all involved. "I was really fortunate that Ingrid took the chance on me," said Alexander. As Ingrid so eloquently put it, "There is this product which is the distillation of the experience." At the center of this distillation (or film) is a rare and palpable honesty.
Tags: Deborah Chow, The High Cost of Living, Zach Braff, Katrin Bowen, Amazon Falls, April Telek, Ingrid Veninger, Modra, Alexander Gamal, TIFF
Related Posts
Comments Posted ()
Search SBM Archives