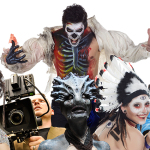 Posted by: Mark McLeod • July 21, 2014 @ 1:47am
The first thing you notice when you step off the elevator in Vancouver's Standard Building -- home of New Image College of Fine Arts -- is that this isn't quite the educational learning facility you're expecting.
Posted by: Mark McLeod • June 26, 2014 @ 11:48pm
Have you ever wished you could be your favorite superhero or movie character at Halloween? Do you have dreams where you wished you were Hellboy or The Hulk or an undead zombie? I mean, really be those characters, not just wear a lame store-bought costume? What if I told you that there's a school in Vancouver that can not only transform you into whatever your imagination might dr
Posted by: Tony Hinds • January 24, 2012 @ 8:03am
The big idea was to feature some of the more highly-anticipated movies from the 2012 film slate -- of which there are many -- however, I'll admit: a couple clunkers still managed to sneak their way in. But overall, I feel like there is a little something for everybody on this list.
Posted by: Tony Hinds • January 16, 2012 @ 2:18pm
"So where was I?" That was how host Ricky Gervais opened Sunday's 69th Annual Golden Globe Awards, a nod to the controversy that followed his previous year's hosting gig. His inference: he was going to pick up exactly where he left it last year. He wasn't going to pull any punches. Once again, he was going to raise hell. Well, this time? He didn't.
Posted by: Lawrence Lee • January 28, 2011 @ 2:11am
A few years ago, a co-worker told me that he was afraid of clowns. This phobia piqued my interest, and I asked him how clowns could possibly scare him. He told me that when he was young, he watched It, and ever since then, he was terrified of clowns.
Posted by: Lawrence Lee • November 13, 2010 @ 3:01pm
Earlier this year, Avatar was released on DVD and Blu-Ray. The release was as bareboned as it could be, as it only contained the movie. In a few days, Avatar is going to be released again, but as an extended collector's edition version.
Posted by: Dean Kish • October 26, 2006 @ 5:21pm
Are you struggling to decide what to rent this Halloween while ghosts and goblins go door-to-door seeking out tricks or treats? Maybe you plan on staying up after the pint-sized ghouls have their bags full and are fast asleep.
Well, here's a list of some scary flicks that are sure to make your All Hallow's Eve a memorable one.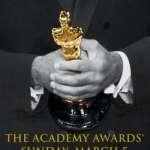 Posted by: Dean Kish • February 9, 2006 @ 12:00am
The year was 2005. It was a very shaky year at the local cinema, as some films challenged our perceptions and most just challenged our patience.
Posted by: Dean Kish • February 21, 2005 @ 12:00am
It's been another year since I cashed in my Oscar hopes and scares. Why did I wait so long to fire off another Oscar look? Well you would have to look back at the year that was 2004.
As it goes with Oscar, it is the first time in three years that a Lord of the Rings film hasn't sucked up so many categories like a Hoover vacuum.
Posted by: Dean Kish • February 26, 2004 @ 12:00am
The year was 2001 and it was the first time that the Soothsayer threw his hat into the Oscar ring.
That year in my Oscar article, I complained about Oscar neglecting the idea of having an award for animated feature films.
Search SBM Archives