Interview: Comic Courtney Gilmour talks about her JFL Homegrown win,
Filed under: Kinda Sorta Maybe Like a Podcast
In the fall of 2017, Toronto comic Courtney Gilmour was coming off the biggest professional accolade of her comedy career: being named the co-winner (along with Montreal's DJ Mausner) of the Homegrown Comics competition at Just for Laughs Festival. The win included, among other things, a taped spot for JFL All Access on Canada's The Comedy Network, as well as a spot among the 42 feature comics at September's JFL42 comedy festival in her hometown. It's all deserving for the highly-skilled writer.
In the midst of JFL42, I sat down with Courtney for a long chat about her Homegrown win, her new CBC animated web series, political correctness in comedy, and religion. The latter topic is the subject of her own podcast, So Help Me Pod, and in reality, I just commandered her theme so we could sing Bible camp songs (which is way cooler than it sounds). I also mention to her how great she is to follow on social media, and you can see that for yourself by following @courtgilmour.
Since the interview took place, Courtney's friends and family have started a GoFundMe fundraiser for her to be able to afford her #DreamLeg. She was born without both hands and her right leg above the knee, and the state-of-the-art leg she'd love to have currently costs $100,000. The Toronto comedy community has stepped up in a big way, and along with a variety of fundraiser shows, she was just featured on the The Comedy Network show The Beaverton last week talking about the costs associated with much-needed prosthetics (watch below!). If you have a few dollars to spare, you should donate to the #DreamLeg fund at gofundme.com/dreamleg.
Download the Podcast Episode (right click/save as)
Listen Now: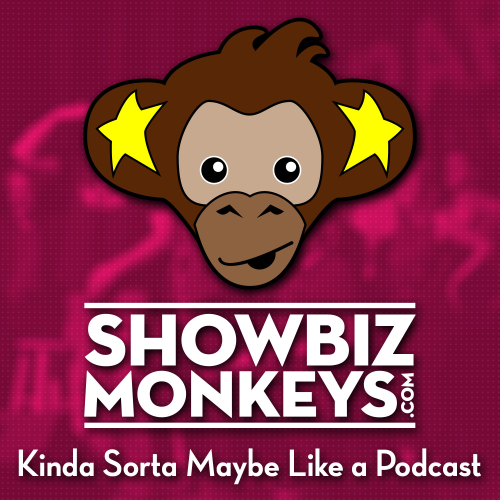 When ShowbizMonkeys.com gets a chance to interview someone cool, then it falls to our long-running (and always insecure) Kinda Sorta Maybe Like a Podcast. With no discernible format besides a good conversation, we do get to check in with some really awesome folks, including some of the industry's top comedians, musicians, actors, and filmmakers.
Usually hosted by either Managing Editor Paul Little or stand-up comic Andrew Lizotte, other contributors to Kinda Sorta Maybe have included J.D. Renaud and Mark McLeod.
Tags: Courtney Gilmour, Just for Laughs, JFL42, stand-up, Toronto, The Beaverton, religion, accessibility, political correctness, CBC
Related Posts
Comments Posted ()
Search SBM Archives