Interviews with big names and up-and-coming talent from the movie, television, music, and comedy worlds.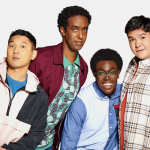 Posted by: Andrew Lizotte • February 15, 2021 @ 7:53pm
The most interesting part of any TV series is the second season. The show runners know what they like, what they don't, what works, what they can add, what the audience loves, and what they can make bigger. The voice is now stronger and more focused. A shot gun blast becomes a laser.
Don't get me wrong, the shot gun blast is fun.
Posted by: Paul Little • January 27, 2014 @ 10:17pm
The first thing you realize when watching Debra DiGiovanni -- whether it's on stage or during her appearances on television shows such as Comedy's Match Game or Much Music's Video on Trial -- is that she's ridiculously funny.
Posted by: Paul Little • January 18, 2012 @ 8:48pm
With only a couple weeks left in the five-season run of the NBC action spy comedy Chuck, the mood amongst the cast and fans is mixed. Certainly, if you work on the show or just enjoy watching it, a TV series ending is never the most pleasant of times.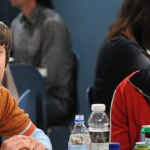 Posted by: Mark McLeod • July 29, 2011 @ 8:30am
Nerds. Geeks. Fanboys. All these words used to be used to describe those who were considered the social outcasts. It wasn't cool to like comic books or computers. You couldn't get girls playing Dungeons & Dragons or possessing an ounce of intelligence.
Posted by: Paul Little • July 28, 2011 @ 3:07am
Halifax-based sketch comedy troupe Picnicface has a big second half of 2011 ahead. Besides their brand-new eponymous television show, which debuts this fall on The Comedy Network, they've also completed a feature film, Roller Town, which they hope will hit theatres this fall, as well.
Posted by: Paul Little • March 7, 2011 @ 6:38pm
Getting into graphic design -- originally comic book lettering, and later television design -- Pierre Bernard had no aspirations to be a television performer. But a few years after starting at Late Night with Conan O'Brien in the early 90s, he made a random appearance on the show sparked by a design of his on a "New State Quarters" sketch, which was a huge hit.
Posted by: Mark McLeod • September 13, 2010 @ 8:44pm
Canadian actor Victor Webster has been quite busy in the dozen years or so he's been in the business.
Posted by: Mark McLeod • July 18, 2010 @ 2:38pm
After recurring roles on Angel and Close to Home, Christian Kane now finds himself as one of the stars of the TNT hit Leverage, playing Eliot Spencer, the highly-skilled muscle of the con team lead by Timothy Hutton's Nathan Ford.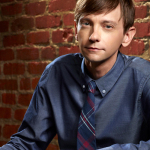 Posted by: Mark McLeod • July 13, 2010 @ 4:02am
DJ Qualls first caught our attention a decade ago, in the ridiculous Todd Phillips comedy, Road Trip, and has been a staple in film and television since then.
Posted by: Paul Little • June 29, 2010 @ 6:44pm
Matt Walsh has been a staple of the comedy scene for over a decade, appearing in countless television shows and movies such as The Daily Show, Dog Bites Man, Old School, Role Models, and The Hangover.
Search SBM Archives