Glee: Season 3 Preview
Posted by: Mike Walkey // September 18, 2011 @ 7:27am
The third season of one of television's most popular and scrutinized show is about to begin and here is your guide to everything you need to know about the upcoming season.
It was a roller coaster off season for creator Ryan Murphy and the folks at McKinley High. First there was all the talk about cast members leaving, that ended up being untrue. Except for actor Chord Overstreet (Sam Evans), who will apparently depart after only one season amidst a budding relationship with Mercedee's character. More on that later.
Then there was the very popular Summer Concert tour followed by the very UNpopular 3D concert film. And I almost forgot about The Glee Project reality series that featured aspiring Gleeks competing for a chance to appear on the hit show.
All in all it was a rather overexposed summer for a show that's already everywhere – I should be getting my "Butt Chin" t-shirt in the mail anytime now! It was a bit much for my taste, however. I like a little withdrawal and yearning in the offseason, but this past summer it felt to me like the show never left. Oh well, I realize this Gleek is a little long in the tooth and more hetero than the average male one out there. If it makes the Gleeks happy, it can't be that bad.
Here now are a few things to look for during Season 3:
1.) Seniors – What are they going to do with Rachel, Kurt, and Finn after they graduate? Rumours were all over the map this summer from a spin off show to abolishing them completely. My guess is they will follow the Friday Night Lights way of doing things: bring in new characters while keeping in touch with the graduates' lives in smaller storylines.
2.) Holly Holiday – the word on the street is Gwyneth Paltrow's laid back substitute teacher may return for some more episodes. Personally, Holy tends to give me cavities, "Girlfriend!" But like a candy apple, I guess I can enjoy her in moderation, which I hope is the way I'll see her this season.
3.) Tribute Episodes – another rumour is there will be less tribute shows this year. Creator Murphy is apparently only considering one two hour tribute episode in the spring. Def Leppard anyone? A guy can dream, right!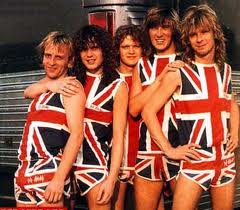 4.) The Glee Project – how will the participants do on the show? Will anyone become regulars? We will find out right away because runner up Lindsay Pearce is expected to perform on the season premiere.
5.) Will he or won't he? That is, will Blaine stop Warbling around and join the New Directions and transfer to McKinley High? Another storyline we will find out in episode 1.
6.) Sue Sylvester's run for congress – I'm interested to see where this goes or how long the story arc lasts this season. Also, weather this is something that Sue is serious about, or is it just another quirky act to get attention.
7.) Mercedee's boyfriend – at the end of last season we found out Mercedee and Sam have been cozy for one another behind everyone's backs. But since the producers decided not to renew actor Chord Overstreet's contract, he's being written off the show – hence Mercedee's new boyfriend. I'm dying to find out how they explain all this on the show!
8.) The hair – finally, what's up with Quinn's pink hair that we've seen in the ads for the upcoming season premiere?
We will find all this out on September 20th. Stay tuned Gleeks!
Tags: Glee
Related Posts
Comments Posted ()
Search SBM Archives