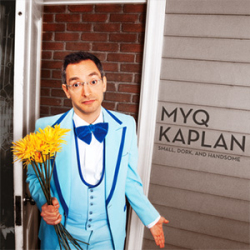 Album Review: Myq Kaplan - Small, Dork, and Handsome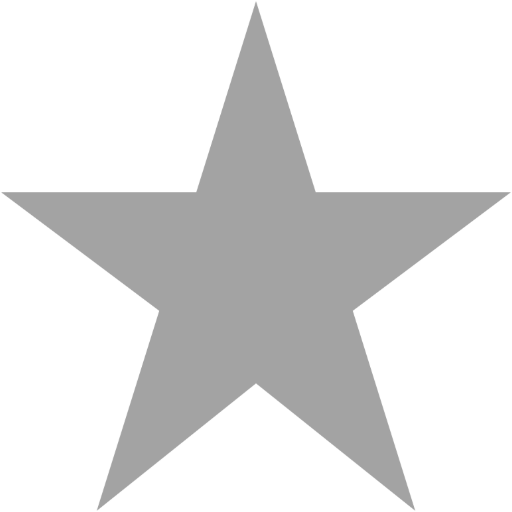 Filed under: Reviews
Fans of comic Myq Kaplan (@myqkaplan on Twitter) will not be disappointed by his latest, Small, Dork, and Handsome. Kaplan's unique style, a rapid-fire clever verbal assault on the audience, lines nearly overlapping one another, seems to have intensified since his previous, Meat Robot.
In my review of that release, I stated: "(Myq) cares less about underlining his punchlines than getting out yet another one-liner. And rightfully so. The crowd is given no time to rest between fits of laughter. Some of his funniest jokes are almost thrown away." The same can be said of Small, Dork, and Handsome.
Kaplan wisely chooses a few social issues to attack, most notably, his thoughts on the subject of gay rights, which becomes both remarkably poignant and comedic. He inspires laughter by simply making a rock-solid, logical argument. As insightful as he is funny, after hearing Myq Kaplan's take on the issue, you'll be hardpressed not to think: "Yeah, that pretty well closes the book on that subject."
Though the two men couldn't appear more disparate on the outside, this section still brought to mind the work of the late, great Patrice O'Neal, a towering comedy mind whose on-stage persona felt nearly infallible. Kaplan is in good comedic company, both intellectually and stylistically.
A gifted comedy writer, Kaplan's one liners bring to mind the work of everyone from Rodney Dangerfield to Mitch Hedberg. But Dangerfield and Hedberg were not particularly honest on-stage in the way that Richard Pryor or Louis CK have been. They were indeed amazingly funny but, at the end of the show, you didn't learn much of anything about Mitch or Rodney. But that was their style. If Kaplan is taking that particular path, that's great. One approach is not superior to the other.
But I was surprised to find that my favorite story from Small, Dork, and Handsome, in which Myq dissects a friend's Facebook message, was labeled as a mere Bonus Track. Kaplan also discusses a workplace incident involving an unhappy customer and a ham & cheese bagel.
As slight as these encounters may sound from the outside, I found myself pondering them long after the album had ended. There is something very essential to the male condition in the conclusion of the bagel story, his inability to see his own fault in that near-lost in translation interaction. I hope Kaplan explores that path more in the future. Both are admittedly a far cry from the stark honesty of Richard Pryor's bleakest work but even this fleeting glimpse into Myq's life was truly the highlight of the album for me.
The experience of listening to Small, Dork, and Handsome in one sitting felt akin to riding a roller coaster. At times reminiscent of the delivery of a young Robin Williams, we're suddenly off and running, the breakneck pace never letting up until the album ends. The set so dense with material, I felt exhausted by the halfway point. Sure, I laughed on the first listen, but I laughed harder after exploring the tracks individually.
I have a feeling that Kaplan will one day write an ingenious Jack Handey-esque novel that will blow us all away. I say that, having made a similar prediction in the past. I'm saying it again, hoping to somehow will the book into creation.
Until then, we have Small, Dork, and Handsome which, in the meantime, is a lovely and hilarious consolation.
Small, Dork, and Handsome is now available on iTunes and Amazon.
Tags: Myq Kaplan, Small, Dork, and Handsome, Meat Robot, comedy, stand-up, Patrice O'Neal
Related Posts
Tony Hinds is a Canadian writer who studied film at the University of Winnipeg. In addition to ShowbizMonkeys.com, Tony has reviewed films for Step On Magazine and The Uniter. You can find Tony on Twitter.
Comments Posted ()
Search SBM Archives