JFL42 Reviews: Kate Berlant, Seán Cullen, and Jon Dore
Filed under: Reviews, Festivals
Kate Berlant
September 24, 2019 • 9:00 PM @ The Royal
Kate Berlant is an absolute joy to watch. I'd seen her just over 2 years ago at the Oddblock Comedy Festival in Winnipeg, where the crowd was definitely up for her offbeat style. Those in attendance on Tuesday night at the Royal in Toronto were every bit as on board with what she was bringing: a decidedly more loose, improvised style of comedy than traditional stand-up, but with just as many punchlines and a level of tension in the room just perfect enough to bring even more laughs.
From the moment she came on stage until the very end, Berlant never really deviated from that confident and performative stand-up persona, even (or especially?) when tackling unprepared material. Part of why that works so well is that Berlant's prepared bits often come across as stream-of-conscioiusness meandering, and through the often uncontrollable laughter, the audience is left wondering how much is being improvised just for us. That's the sign of a great comic at the best of times, but even more so when you know there are elements of improv scattered throughout.
Whether delivering her tried-and-tested bits or riffing on the venue (and its strange high-pitched hum), the city's water supply, Canada's lack of sherrifs, or audience responses, everything finds a way to work and feel cohesive.
Kate Berlant is silly and at times seemingly going on about nothing at all, but through all the laughs, she manages to tackle a lot of social issues in a way that will force audience members to think about tough topics. Even if it takes a moment to sink in through all the ridiculous and hilarious grandstanding and bloviating.
The delightful Joel Kim Booster opened the show, and he's on the top of his game right now. If you get the chance to see him, don't hesitate. His point of view is honed and focused, and the laughs are plentiful.
Seán Cullen
September 25, 2019 • 7:00 PM • The Royal
Reviewed by: George Hudson
Seán Cullen creates a warm and loving atmosphere to start the show, he does this by shaking hands and hugging dozens of smiling audience members. I never knew what was coming next. He kept a nice balance of high energy, hilarious original songs, collected crowd work, and the funny world of sadness.
Seán has a unique talent of making comedy out of typically "sad" topics. Whether he was talking about how sad it is to see one shoe in the road, or the despair you find in Value Village, or the true story of how a raccoon broke up with him, we were all laughing along with him.
I left that show wanting more, and not in a bad way! I can't wait to see more of Seán Cullen in the future. Anyone else have "Shitstorm" stuck in their head?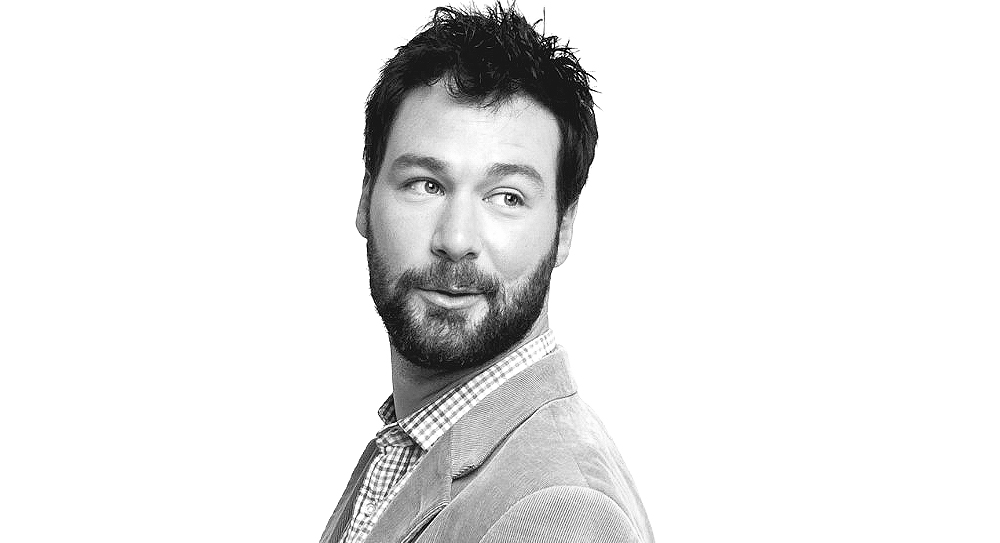 Jon Dore
September 25, 2019 • 9:00 PM @ The Royal
Having seen Jon Dore multiple times over the years, I thought I knew what to expect going into his headlining set at The Royal. But I've definitely never seen him this open and vulnerable.
Dore is still one of the best comics today at turning a joke on its head and bringing the audience somewhere unexpected -- sometimes dark, sometimes silly, sometimes even heartwarming. There was, however, a lack of truly bizarre bits with off-the-wall finishes, and in their place were more honest and grounded jokes and stories touching on his new, slightly domesticated life in Juneau, Alaska, and his experience with having a brain seizure a couple years ago. And yes, he did find to make his own brain seizure hilarious.
Dore was also trying out some new material -- much of it as an open mic-style version of himself... opening for himself? (This was a silly bit that he sort of abandoned near when the transition to "Headliner Jon Dore" would've come.) His interactions with the crowd were more reserved and friendly (while not being any less funny), and overall this Jon Dore is a more calm, down-to-earth version of what you might've seen before on the old Jon Dore Television Show, his many appearances on Conan, or even his visits to your local comedy club over the last decade.
I've been a fan of Dore for a long time, but for most comics, going from very funny to incredible involves getting more of yourself into your material and being truly authentic. From what I saw on Wednesday night, I really think Dore is well on his way there (even if he's still finding his footing with some of the newer bits), and I can't wait to see where this more personal version goes from here.
JFL42 runs from September 19–29, 2019 at multiple venues in Toronto. Individual tickets can be found at jfl42.com/choose-your-pass.
Tags: JFL42, Kate Berlant, Seán Cullen, Jon Dore, Joel Kim Booster, stand-up, musical comedy, Toronto
Related Posts
CanadaMovies.net launched in September of 2001 as a movie information hub. Since re-branding as ShowbizMonkeys.com in 2007, coverage expanded beyond film to music, comedy, and television.
Comments Posted ()
Search SBM Archives