Interview: Rhys Darby on his unique brand of stand-up, The Rock's Presidential ambitions, cryptozoology, and almost dying on Mt. Kilimanjaro
Filed under: Kinda Sorta Maybe Like a Podcast
Rhys Darby may be best-known to audiences as Murray Hewitt on the acclaimed HBO series Flight of the Conchords, but the New Zealand Army veteran is also an accomplished stand-up comic, having worked all over the globe for nearly 2 decades and put out 3 stand-up specials. Blending sound effects, bizarre observations, and a style more associated with one-man shows, Darby regularly performs live, even as he's starring in films such as Thor: Ragnarok director Taika Waititi's brilliant vampire comedy What We Do in the Shadows and the upcoming Jumanji reboot or in American television.
A veteran of the Edinburgh Fringe Festival and Montreal's Just for Laughs, Darby is now in the middle of JFL's Alternative Comedy Tour. Back in September, I saw him live as part of Toronto's JFL42, and the next day he was nice enough to answer questions on a wide range of topics from show preparation to his Jumanji co-star Dwayne "The Rock" Johnson potentially running for President to his death-defying summit of Mt. Kilimanjaro. He also discussed his interest in cryptozoology (the study of mythological creatures), which is the main topic of his podcast The Cryptoid Factor co-hosted with David Farrier and Leon "Buttons" Kirkbeck.
For tickets to the Western Canadian leg of the Alternative Comedy Tour, which runs through November 18, visit www.hahaha.com/alternative. You can also check out Rhys on Twitter for more tour information and other musings.
Download the Podcast Episode (right click/save as)
Listen Now: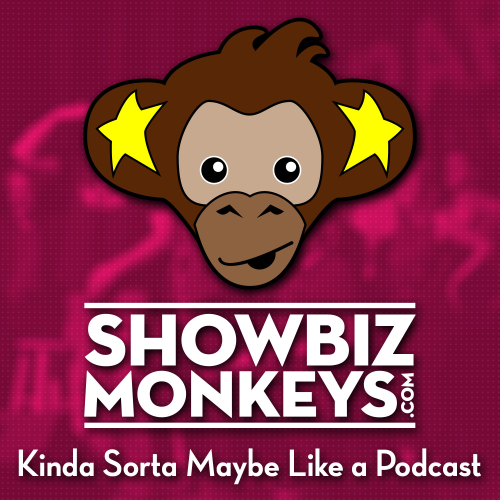 When ShowbizMonkeys.com gets a chance to interview someone cool, then it falls to our long-running (and always insecure) Kinda Sorta Maybe Like a Podcast. With no discernible format besides a good conversation, we do get to check in with some really awesome folks, including some of the industry's top comedians, musicians, actors, and filmmakers.
Usually hosted by either Managing Editor Paul Little or stand-up comic Andrew Lizotte, other contributors to Kinda Sorta Maybe have included J.D. Renaud and Mark McLeod.
Tags: Rhys Darby, Just for Laughs, JFL42, Flight of the Conchords, What We Do in the Shadows, Jumanji, The Rock, New Zealand, alternative comedy, stand-up comedy
Related Posts
Comments Posted ()
Search SBM Archives