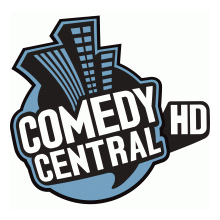 Late night guest line-ups: January 4-10
Not only are almost all the late night shows back from the holiday hiatus tonight, but the start of the new year also means ShowbizMonkeys.com is looking back at both the 00s and 2009 itself. We begin that look back tonight, as I present our 2009 Late Night Awards!!!!!
Okay, so they're not that exciting... but here they are anyway. Read the list. Enjoy it. Whisper sweet nothings into its ear.
And then come back to the list of this week's guests, where I've got the Top 5 picks out of this week's mostly-new line-up:
The Daily Show and The Colbert Report in HD (Monday and onward...) – Finally! Comedy Central has been offering high definition broadcasts for quite a while now, but it's taken forever for them to switch over their 2 flagship latenight shows over to HD. The proper cables and equipment were reportedly installed months ago, so I guess it was just a matter of time. Fitting that it will be their first shows of 2010. The sets of both shows (but especially The Daily Show) are incredibly slick in person, and that hasn't translated well to television in standard def. But now, the hilarity will be accompanied by a sweet look.
Zachary Levi (Tuesday on Letterman) – Do you know what show makes its highly-anticipated return to television next Monday night? Well, you should already be looking forward to it -- and even if not, the fact that its star is the guest I'm talking about should give it away. Chuck officially returns from the near-dead next Monday night after a last-ditch fan effort in the spring was the likely catalyst for NBC to renew the sometimes ratings-struggling action-comedy for its 3rd season. Levi has a natural charm and charisma that should shine through opposite Dave's open-ended questions.
Neil Patrick Harris (Wednesday on Kimmel) – I know it's not realistic in the least, but let's be honest here -- Neil Patrick Harris should be on TV every night of the week. Monday nights are covered with How I Met Your Mother, and in 2009 he hosted 2 major awards shows (the Tonys and the Emmys), but that still left SO MANY days without Harris on our television screens. Anytime he's a guest on a talk show, he's great. I've seen him multiple times on Conan, Ferguson, and Letterman, and he seems to have a great rapport with each of them. One can assume it won't be any different with Kimmel (I'm sure he's been on JKL before and I just haven't seen it). I predict there will be at least one low-brow joke and some magic performed, which should be the ultimate goal of every talk show guest.
Aziz Ansari (Thursday on Conan) – As we prepare to announce our 2009 Genius Monkey Comedy Award winner, our 2008 winner makes his first appearance on The Tonight Show Thursday night. I've already raved plenty about Ansari's awesomeness here on ShowbizMonkeys.com, but this will serve as a good opportunity to mention that he has a new Comedy Central airing January 17th (the CD/DVD comes out on the 19th). He and Human Giant collaborator Jason Woliner also had a trio of comedy pitches picked up by Judd Apatow and Universal Pictures recently, with at least one to be written by the duo. Things continue to get better and better for Mr. Ansari since he "won" our "award".
Chris Pratt (Tuesday on Conan) – Okay, so we're giving Parks & Recreation a lot of love this week... but they deserve it. Chris Pratt, who prior to joining P&R as Ann's (now ex-)boyfriend, was known mostly for his role on the WB drama Everwood, has really come into his own on the show, many weeks stealing scenes from Ansari and Amy Poehler. It's become less surprisingly how he was able to land gorgeous and hilarious Anna Faris -- turns out, he's pretty hilarious himself. It's always fun when comedy-minded people hit the couch with Conan.
The Tonight Show with Conan O'Brien (NBC)
Mon 01/04: Ethan Hawke, Patton Oswalt, Katharine McPhee
Tue 01/05: Queen Latifah, Chris Pratt, Juston McKinney
Wed 01/06: Matthew Broderick, Ke$ha
Thu 01/07: Jackie Chan, Emily Blunt, Jencarlos
Fri 01/08: Rob Lowe, Aziz Ansari, OK Go
The Late Show with David Letterman (CBS)
Mon 01/04: Michael Cera, Jenna Elfman, David Gray
Tue 01/05: Amy Adams, Zachary Levi, Vampire Weekend
Wed 01/06: Marv Albert, Julian Casablancas
Thu 01/07: Nick Jonas & the Administration
Fri 01/08: Teri Hatcher, Jake Johannsen, the Dodos
The Jay Leno Show (NBC)
Mon 01/04: Tim Allen, Nicole "Snooki" Polizzi, Adam Carolla
Tue 01/05: Kim Kardashian, Jillian Michaels
Wed 01/06: Hugh Jackman, Katie Couric
Thu 01/07: Denzel Washington, Mikey Day
Fri 01/08: Brian Williams
Late Night with Jimmy Fallon (NBC)
Mon 01/04: Bill Hader, Fred Willard, Japandroids
Tue 01/05: Michael Cera, Ana Gasteyer, Shwayze
Wed 01/06: Ethan Hawke, Gabourey Sidibe, Clipse
Thu 01/07: Amy Adams, John Oliver, a performance by the Broadway cast of "Fela"
Fri 01/08: Matthew Broderick, Ashley Greene, Nick Jonas & the Administration
The Late Late Show with Craig Ferguson (CBS)
Mon 01/04: Rosie Perez, Switchfoot
Tue 01/05: Patricia Heaton, Carey Mulligan, Yonder Mountain String Band
Wed 01/06: Ray Romano, Nellie McKay
Thu 01/07: Steven Wright, Michelle Monaghan
Fri 01/08: Jason Segel, Shiri Appleby
Jimmy Kimmel Live (ABC)
Mon 01/04: Steven Seagal, Lea Michele, Eddie Pepitone (Repeat)
Tue 01/05: David Arquette, Abbie Cornish, Jim Brewer
Wed 01/06: Neil Patrick Harris, Jeremy Renner, Really Doe
Thu 01/07: Ellen Pompeo, Michael Strahan, Puddle of Mudd
Fri 01/08: Tobey Maguire, James McAvoy, Colbie Caillat
The Daily Show with Jon Stewart (Comedy Central, CTV)
Mon 01/04: Michael Pollan
Tue 01/05: George Lucas
Wed 01/06: TBA
Thu 01/07: Maggie Gyllenhaal
The Colbert Report (Comedy Central, CTV)
Mon 01/04: Erick Erickson
Tue 01/05: Riley Crane
Wed 01/06: Capt. Charles Moore
Thu 01/07: James Fowler
Last Call with Carson Daly (NBC)
Mon 01/04: OK Go (Repeat)
Tue 01/05: Derek Luke, Anastasia Ashley, Black Lips (Repeat)
Wed 01/06: Joss Stone, Ryan Dirteater, Bat For Lashes (Repeat)
Thu 01/07: Chuck Klosterman, Rhys Millen, Drennon Davis (Repeat)
Fri 01/08: David Plouffe, Jeret "Speedy" Peterson, Metric (Repeat)
Lopez Tonight (TBS)
Mon 01/04: Larry David, Lisa Lampanelli, Jay Sean & Birdman (Repeat)
Tue 01/05: Ted Danson, Bill Engvall, Orianthi (Repeat)
Wed 01/06: Jamie Foxx, Marc Anthony (Repeat)
Thu 01/07: Sandra Bullock, Derek Luke (Repeat)
The Hour with George Stroumboloupoulos (CBC)
Mon 01/04: Michael Douglas, Peter Mettler
Tue 01/05: James Appathurai, Edward Norton
Wed 01/06: Michael Seater
Thu 01/07: David Chilton, The Barenaked Ladies
Kevin Pollak's Chat Show (Online)
Sun 01/10: Comedian Dave Coulier (Full House)
Tags: The Tonight Show, Late Night, David Letterman, Craig Ferguson, The Daily Show, The Colbert Report, Jimmy Kimmel, The Hour, Kevin Pollak, talk shows
Related Posts
Paul Little is the founder and Managing Editor of ShowbizMonkeys.com. When not interviewing his favourite musicians and comedians, he can also be found putting on and promoting music and comedy events with The Purple Room in Winnipeg, or co-producing the live comedy game shows Pants on Fire and The Great Patio Showdown. (@comedygeek)
Comments Posted ()
Search SBM Archives