Dexter: Take It! (S5E8)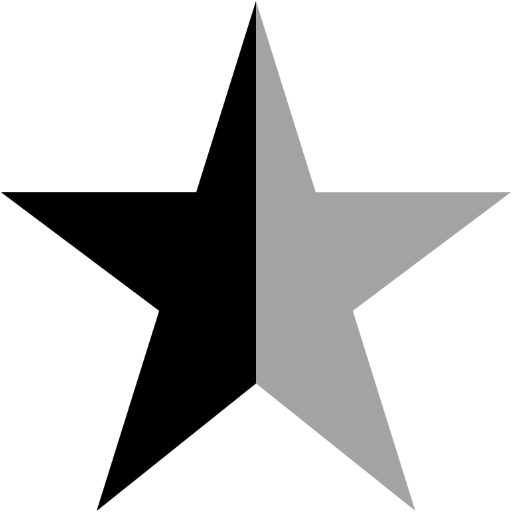 Filed under: Recaps & Reviews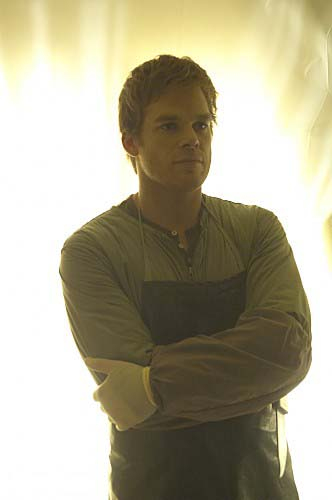 Dexter went primal this week and absolutely delivered. It's an electrifying episode effectively broken up with compelling moments of reflection between the characters. Bitch Laguerta is back, Jordan Chase clinches my theory about motivational speakers being psychopaths and Robocop is a Bad Robot.
There is nothing like scathing injustice against one of the most morally untarnished characters on a show to perk my interest. Laguerta needs a scapegoat for her botched Club Mayan operation so she swiftly and decisively deflects any blame onto Deb. This results in a paid suspension and a very irate Deb, who drops more F Bombs in 30 seconds than I have ever witnessed on TV. F-ing awesome. I cannot wait to see these ladies go head to head. This is a dynamic that was set up in Season 1 and then seemingly forgotten. However this power struggle has the potential to really elevate these characters beyond the regular ol' Miami Metro make-work plots.
Deb's aforementioned morality is suspect to a crisis as her first kill on the job has her questioning whether there are some people in this world that deserve to die. This is the entire premise of Dexter's moral code and sets up a powerful scene between him and Deb. There is a raw candor here that unveils a glimmer of understanding between the usually ethically uptight Deb and the morally twisted Dexter.

Dexter attends the Jordan Chase creepy "Take It!" convention so he can take down one of Lumen's rapists, Cole. However, Chase takes an eerie interest in Dexter and calls him up on stage to relive Rita's murder. What started as a guise for murder turns into a therapeutic session of self revelation. It would have been a clever premise except...it was already done and done better, in Season 1's "Shrink Wrap" when Dexter paid a visit to the murderous psychiatrist. The writers need to become more aware of these repeating plots -especially this season there are many elements that call for comparison from previous storylines.
Speaking of previous storylines, I really enjoy it when Dexter actually alludes to them. Past seasons have adopted a formula of introducing and neatly wrapping up characters by the finale with rarely a mention thereafter. Brian, Lila, Doakes and Miguel are ghosts of Dexter past and their names may go without saying, but sometimes the saying goes a long way.
Case and point: Dexter's apprenticeship-type relationship with Lumen definitely bears a resemblance to Miguel Prado and it was refreshing for Dexter to actually acknowledge that. He is aware that he is treading new ground with Lumen beyond anything he's shared with Miguel or even his father. Dexter covering a traumatized Lumen's ears was such a tender moment and really helped relay the connection between the two. So what is this connection – are we heading into romantic territory? As it stands, Lumen is too damaged and Dexter doesn't seem ready – but their developing bond is intimate on a level beyond romance.
As for Robocop, he and his super zoom telephoto lens managed to snap some damning photos of Lumen and Dexter suspiciously dumping some garbage bags into the ocean. Bad Robot!
Dexter is known to amp up the tail end of their seasons and with only 4 episodes left (I know!), you can be assured that some wicked times lie ahead.
Tags: Dexter, Take It, Michael C. Hall, Jennifer Carpenter, Julia Stiles, Johnny Lee Miller, Peter Weller, Season 5, Episode 8
Related Posts
Comments Posted ()
Search SBM Archives