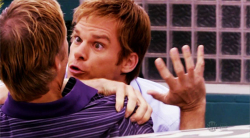 Dexter: Teenage Wasteland (S5E9)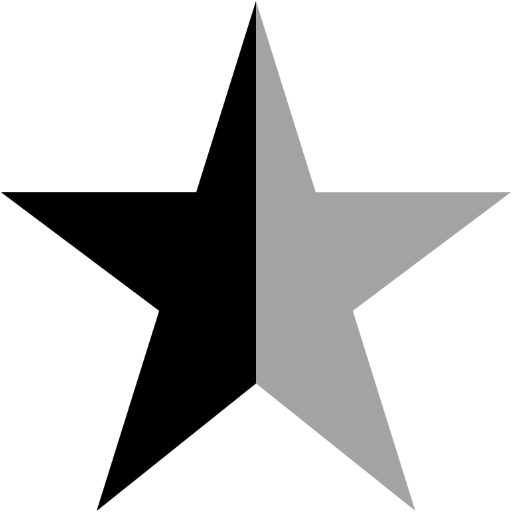 Filed under: Recaps & Reviews
Wow – what an episode! Jordan Chase amps up his creep factor, Lumen finally meets the family and Astor returns to do her best Taylor Momsen impression.
Because of Laguerta's underhanded stunt, Deb is relegated to filing duty. However, whenever Deb hangs out with the sassy filing lady, boy talk and uncovered secrets are in abundance. This time is no exception as she discovers that Boyd Fowler was not the lone bad guy in the "Barrel Girls" case. There are several and Jordan Chase's head of security, Cole, is one of them. In light of this new evidence, she convinces Batista that this case needs to be re-opened.
Being the narcissistic fluorescent mess she is, Laguerta refuses to do so thinking it's some underhanded ploy by Deb to bring her down. Eventually she relents, but it's not enough to get her out of the dog house with Batista.
Deb's track record for failed relationships gets another tally when Laguerta divulges Quinn's extracurricular activities that got him suspended. Her loyalty towards Dexter has never wavered and naturally, this discovery brings out her prickly side. Will this drive Quinn to abandon his cause or ignite him with a newfound energy to prove his suspicions?
Well if Robocop has anything to do with it, it will be the latter. The wickedly wicked Liddy (yes, I reluctantly have decided to stop referring to him as Robocop) is fairly certain that Dexter is a bigger kind of bad that originally suspected and getting to the bottom of it will grant him the notoriety his tarnished career could use. I suspect he'll be making some big moves next episode.
Speaking of big moves, Lumen and Dexter loftily decide to take down Jordan Chase. To do so, Dexter must get close to him. What better way to do than some joint cardiovascular activity and a steam shower? His attempts are not for naught as he's able to steal a blood sample from an Angelina Jolie-esque vile that Chase wears around his neck.
Before he can get explore the case any further, he gets an unsuspecting visit from a surly and very drunken Astor. Their road to forgiveness isn't a smooth one but beating that sh-t out of her best friend's abusive father definitely scores Dexter some major points. Astor also unintentionally exposes Dexter's secret "tenant" but other than some skeptical jabbing at the word "tenant", Lumen remains unscathed.
That is until she gets a personal phone call from Jordan Chase who seems to be onto their game. And wants to play.
Only three episodes left.
Tick Tick Tick...that's the sound of the season running out.
Tags: Dexter, Teenage Wasteland, Michael C. Hall, Jennifer Carpenter, Julia Stiles, Johnny Lee Miller, Peter Weller, James Remar, Season 5, Episode 9
Related Posts
Comments Posted ()
Search SBM Archives