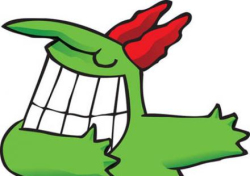 Top Five: Shows to check out in Montréal at the 2012 Just for Laughs Festival
Filed under: Top Fives
ShowbizMonkeys.com's Top Fives has returned to drop science on y'all! And by science, we mean comedy! The fest has already begun, so now seems like a good time to check out some of the best shows at the 2012 Just for Laughs Festival in Montreal. At least, in our opinion. Enjoy!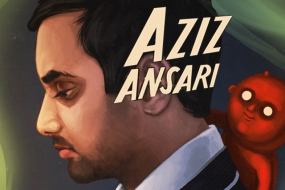 5. Aziz Ansari: Buried Alive
Aziz Ansari is blowing up. At 29, Ansari is already one of the most respected comics of his generation. Following the cult classic show Human Giant and the underrated Judd Apatow film Funny People, Ansari landed a role in the NBC hit Parks and Recreation, as the bizarrely confident Tom Haverford. He was also the winner of the coveted 2008 Genius Monkey Award from SBM. His new Buried Alive tour comes to the Metropolis, July 25th in Montreal.
4. Talk of the Fest
This is something very special indeed. Two shows nightly, featuring an entirely different and unique line-up for each and every show, highlighting some of the best comedians at this year's fest. Hosted by Jeremy Hotz, Jack McBrayer (30 Rock, Forgetting Sarah Marshall) and Jason Jones (The Daily Show). Performers include: Ron Josol, Emma Hunter, Erik Griffin, Graham Chittenden, Tim Rabnett, Scott Faulconbridge, Maz Jobrani, Todd Glass, Brendon Walsh, Kyle Radke, Sean Patton, Tom Segura, Ian Edwards, Allyson Smith, Dan Soder, Tim Steeves and Baron Vaughn. Roll the dice and pick a show at random or click over and check out the individual show listings for more information. Or donate money to a charity of your choice. Either or.
[ Schedule & Tickets: Jeremy Hotz, Jack McBrayer, Jason Jones ]
3. The Ethnic Show: Ethnical Difficulties
Maz Jobrani hosts one of the best and most diverse (it's okay, I'm allowed to say that) line-ups of the fest. Don't worry about being politically correct for a night. This show opens a window into the worlds and lives of a group of comics with seemingly nothing in common, right? Sound like a Lifetime movie? Sound like we're gonna learn that we all ain't so different, after all? On the inside, we're all the same. True, but that's a story for another day. Join Ron Josol, Orny Adams, Godfrey, Melissa Villasenor, and Frank Spadone as they prove that diversity isn't as serious as you'd think. Actually, it's pretty funny.
2. Britcom
The great Jimmy Carr comes back to Canada to give us a dose of hard British reality. Wait. No, actually, he's just doing a stand up show. But he did bring some of his friends (Sorry, I mean mates) along with him. Alun Cochrane, Stephen K. Amos, Terry Alderton, Danny Bhoy, Dave Gorman, and Josh Howie will join Carr for one night (two shows) of good old fashioned British comedy. And by old fashioned, I mean probably utterly offensive and totally hilarious. If nothing else, use this as an excuse to see Jimmy Carr live. He is one of the funniest comics alive.
1. Paul F. Tompkins and the Hilarious Trinity (Plus One)
A confirmed genius and cult hero, Paul F. Tompkins (There Will Be Blood, Mr. Show... best resume ever) himself is reason enough to get tickets to this show. Nuff said... oh wait, more?
Okay: This is another one of those great opportunities to see a different line-up each and every night. Go back and see the show again -- you won't be seeing the same thing twice. Performers include some pretty big names from the world o' comedy, and all under one roof! Ready yourself: Rory Scovel, Todd Glass, Mark Little, James Adomian, Tig Notaro, Debra DiGiovanni, Andy Kindler, Hannibal Buress, and Jen Kirkman. Once again, you can find out who is performing when or you can tempt fate and just hit a random show. No matter what, you're in for a great time.
For more information on tickets, showtimes, and performance specifics for these and other Just for Laughs shows, head over to hahaha.com. Thanks again to everyone at JFL, and have fun everybody!
Tags: Just for Laughs, Aziz Ansari, Hannibal Buress, Paul F. Tompkins, The Ethnic Show, Britcom, Jimmy Carr, Jason Jones, Jack McBrayer, JFL2012
Related Posts
Tony Hinds is a Canadian writer who studied film at the University of Winnipeg. In addition to ShowbizMonkeys.com, Tony has reviewed films for Step On Magazine and The Uniter. You can find Tony on Twitter.
Comments Posted ()
Search SBM Archives