JFL42 Reviews: Serious Talk with Funny People, Gabriel Iglesias, The El-Salomons, My Gorgeous Son
Filed under: Reviews, Festivals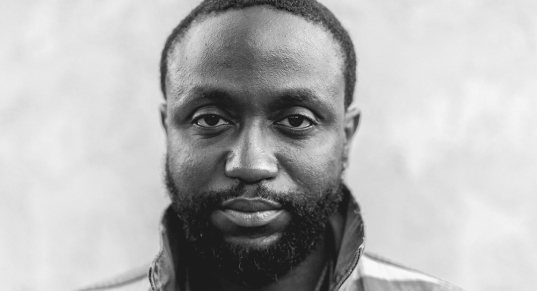 Serious Talk with Funny People
September 28, 2019 • 3:00 PM @ TIFF Bell Lightbox
Spirits were high as the panelists (Andy Kindler, Deanne Smith, Jessica Holmes, and Byron Bowers) took to the stage. Energetic "woos" responded to a roll call of disorders and symptoms. This was a crowd ready to relate and sympathize.
It would have been very easy for the comedians to say that mental illness is the new punk rock, drop the mics, and crowd surf away. Instead, what we saw was an hour of relatable and honest normalization. It's a common stereotype that comedians are often sad inside, but a lot of people are sad or dealing with something -- their job just doesn't revolve around talking openly about it.
The fact of the matter is that comedy culture is changing. The number of comics who don't drink, or go home to get a full sleep, is growing. People in general are embracing healthier lifestyles.
There has also never been a better time to be honest about yourself one stage. One-off jokes are easy to come by in a culture dominated by online memes and video clips. The comedians themselves have become the product, and people are coming to relate and reflect just as much as to laugh. Just as there is no one path to dealing with your own mental health, there is no one way to comedy. Diversity and openness has become currency.
In response to a backlash of "you can't talk about anything anymore", the panel -- who each had their own stories -- all seemed to agree that this has opened the door to go deeper into themselves for subject matter.
If anything, a breakdown is nothing to be mad about -- it's simply your body trying to tell you something is wrong, even if you don't realize it yet. It's a call to get your shit together, and then maybe talk about it on stage.
Gabriel Iglesias
September 28, 2019 • 4:00 PM @ Meridian Hall
Reviewed by: George Hudson
Gabriel Iglesias knows his audience, and his audience knows him very well. Like two old friends that had not seen each other in some time, the crowd was on their feet with applause to greet "Fluffy". I had never been to a comedy show where the process of gift giving is detailed. The atmosphere was special.
The show was opened by Alfred Robles; he served as the perfect opener for Gabriel. Not only did he have us laughing along with tales of being a "cat daddy", but he got the crowd whipped up in a frenzy with anticipation for the headline act.
We got to know a lot about Gabriel, as he caught us up on what's new in his life. We learned of the wholesome love he has for his dogs, his troubles with sleep apnea, and the trials and tribulations of having major networks fight over you.
When you think of Gabriel Iglesias, you think of great voicework and big characters, and he did not disappoint. Be it Gabriel's discovery of what a wine sommelier is, or that audience member that sneezed too loud, we got to witness some wonderful, larger-than-life characters.
The show went over time, but quite frankly, Gabriel could have kept going for hours and the crowd would still be chanting, "Fluffy! Fluffy!"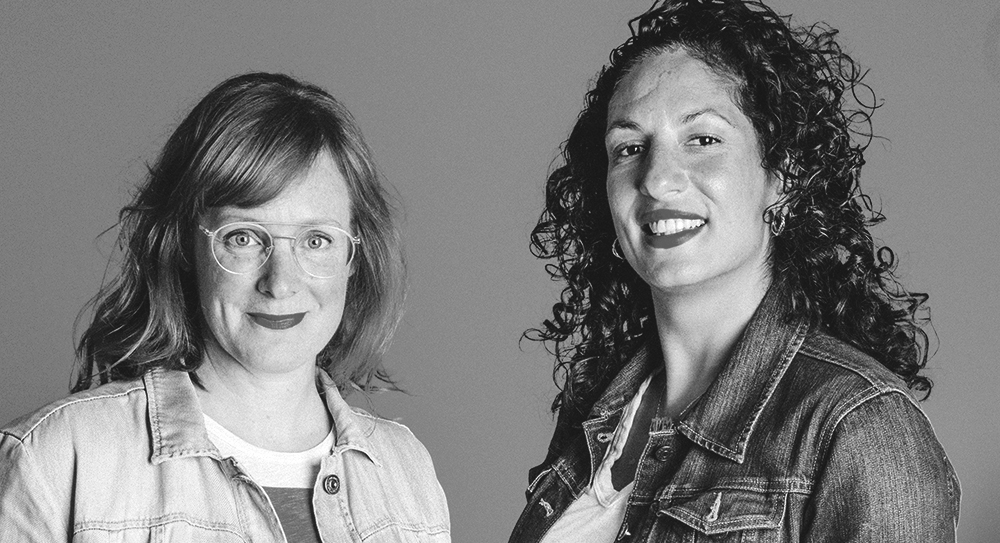 The El-Salomons
September 28, 2019 • 9:00 PM @ Comedy Bar
When you go to see the El-Salomons (comics Jess Salomon and Eman El-Husseini), you leave feeling like family, as if your two favorite aunts invited you over to a dinner party. Their show was a throwback to comedy duos with a modern twist, where the comedy duo explains how they fell in love.
This tale is not just a simple "meet cute". Before they could negotiate their hormones, first they had to negotiate their politics and backgrounds (Jess is Jewish, Eman is a Palestinian Muslim). Afterwards, they were left with the not-so-simple task of dealing with everyone else's politics, as explained through a fun slideshow of ridiculous Facebook comments about them.
In an attempt to lead by example, the charming couple set a pair of audience members up on a date -- on stage. The result was a sweet and empathetic, lead-by-example, how-to guide that gives us all a little bit of hope for humanity.
Before ending, Jess and Eman took a second to step down from the idealistic pedestal and reminded us that they still fight about plenty of things, and even though they're still relatively young in their marriage, the way they fight is like an old married couple. They're the kind of fights that come from worry, a need to protect, and love.
"My Gorgeous Son" Live Podcast
September 28, 2019 • 11:00 PM @ Comedy Bar
The "My Gorgeous Son" podcast is one of silliest podcasts available, in all the best ways. The "son" in the title refers to Andrew Bush (Picnicface, Cavendish), while his frequent collaborator Mark Little plays Andy's 65-year-old dad, Rolly, trying to help Andy in show business. They're joined on the show by their "podcast intern", Toronto comic Everardo Ramirez. There is a lot of "Andy Lore" within the universe of the podcast: Andy lives in his dad's boiler room (with Everardo), has 4 hooves (feet and hands), is covered in tattoos, and is over 200 years old. Like I said, silly!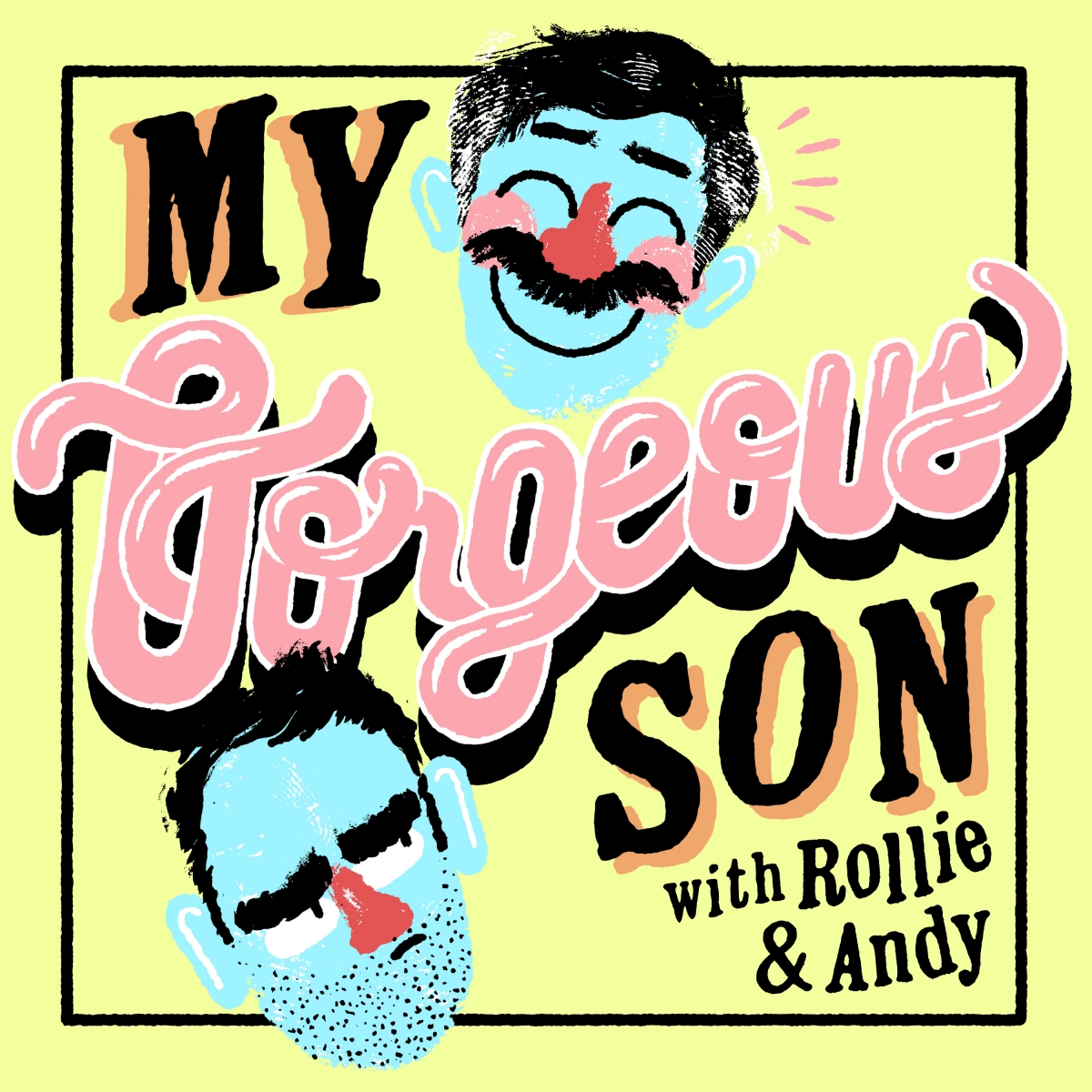 For this live recording at Comedy Bar, several guest characters joined the show. "Silent Bob", a previously-mentioned character who was realized for the first time due to the live nature of this show. He's not the Silent Bob you've heard of, but he does look like him and also doesn't talk -- and, naturally, lives in the closet of the boiler room Andy and Edverardo live in. It was also a mostly visual gag, which is absolutely hilarious for a recorded medium.
We also met a pair of JFL42-specific characters. First there was Kyle, a 14-year-old JFL42 "volunteer", took several digs at JFL42 comics and ended with a purposefully dreadful first stand-up set (that was very funny in how unfunny it was). Then we met "Stewie CK", a pediatrician from the U.S. who came up with the idea on Monday to perform Louis CK material in the voice of Stewie from Family Guy (a show he hasn't seen), tattooed a goatee to his face, and was booked to headline JFL42 by the weekend -- because he's an American act, of course.
If these characters seem confusing in written form, it's because this high-concept and very silly podcast needs to be heard (or in this case, seen) to realyl understand. But when you do, you'll giggle uncontrollably as Rolly constantly takes digs at poor Andy, and the weirdest characters join in on the fun. The unpredictability of the live recording was one of the highlights of JFL42 for me, and worked really well as an 11:00 PM Saturday night show.
Tags: JFL42, Andy Kindler, Byron Bowers, DeAnne Smith, Jessica Holmes, Gabriel Iglesias, Jess Salomon, Eman El-Husseini, Mark Little, Andy Bush
Related Posts
CanadaMovies.net launched in September of 2001 as a movie information hub. Since re-branding as ShowbizMonkeys.com in 2007, coverage expanded beyond film to music, comedy, and television.
Comments Posted ()
Search SBM Archives